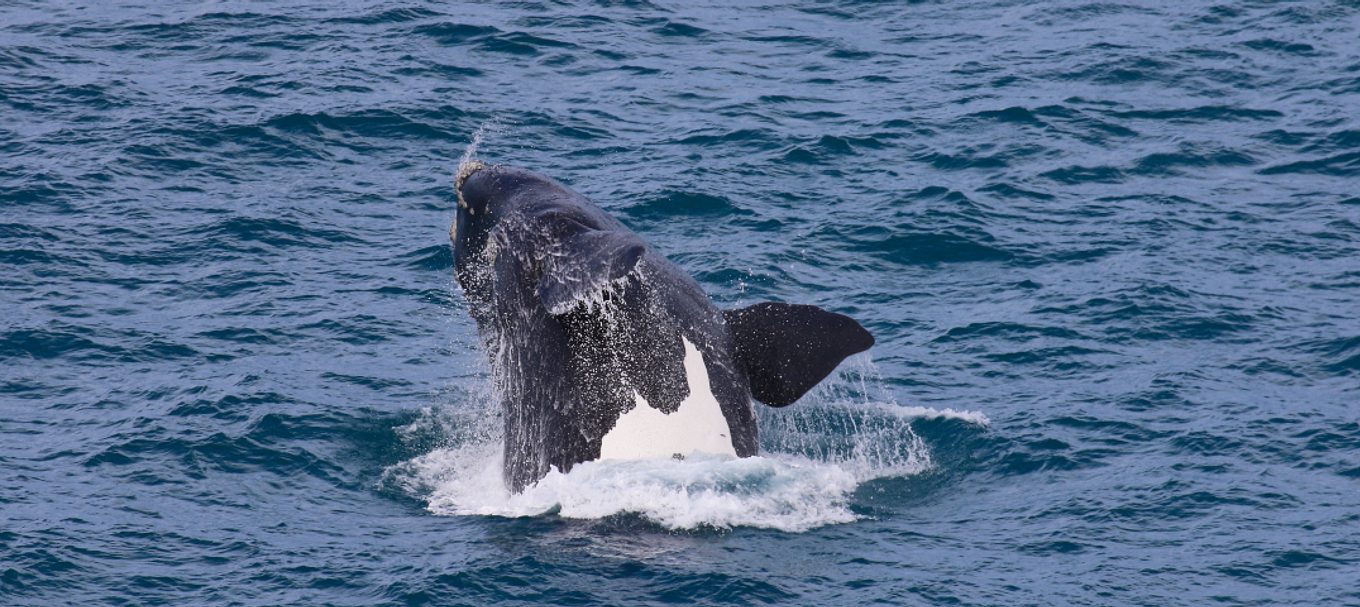 Where to go whale-watching on South Australia's Eyre Peninsula
Look no further than the EP for whale-watching this winter. Visit these spots to see these wonderful creatures.
Whale-watching is a popular winter activity for many South Australians, and we're lucky to have these marine mammals visit the entire SA coastline.
This year's whale-watching season kicked off in April when a humpback whale was spotted in Fleurieu Peninsula waters, while the most recent sighting of a southern right mother and calf was in Encounter Marine Park just last week.
Further afield, the Eyre Peninsula and Far West region is also a fantastic spot to get a glimpse of these impressive creatures.
Read on as Far West Senior Ranger, Rob Sleep, shares a few spots on the Far West Coast to go whale-watching and admire the giants of the ocean.
Spot 1: Head of Bight
The first recommendation for EP and Far West whale-watching is the famous Head of Bight, a road-trip worthy 12-hour drive from Adelaide. Its high cliff-line provides fantastic views for land-based whale-watchers.
Check out the Head of Bight Whale Watching Centre located within the Yalata Indigenous Protected Area, approximately 20 km south-east of Nullarbor Roadhouse.
As well as providing information about the types of whales to look for and interesting facts such as their behaviours and the types of food they enjoy, the whale watching centre has lunch facilities and a toilet, making it a great spot to pop into.
It has a wheelchair accessible boardwalk leading you safely to the shoreline of the ocean to witness the spectacular southern right whales and their calves.
When standing on the boardwalk, you're looking out over the Great Australian Bight Marine Park.
To the east, you'll see the impressive Twin Rocks and the white rolling sand dunes of the Yalata Indigenous Protected Area. And to the west, it's the rugged and beautiful 100-plus-metre Bunda cliffs of the Nullarbor Wilderness Protection Area.
August is the peak season to see whales at this spot, with up to 300 whales spotted in the busier years and 160 in the quieter ones.
On the rare occasion you also might see these majestic creatures doing their thing off the coast from any of the three clifftop lookouts along the road between Nullarbor Wilderness Protection Area and the Western Australian border.
Top tip: Not sure how to tell different whale species apart? Check out our story for some pointers.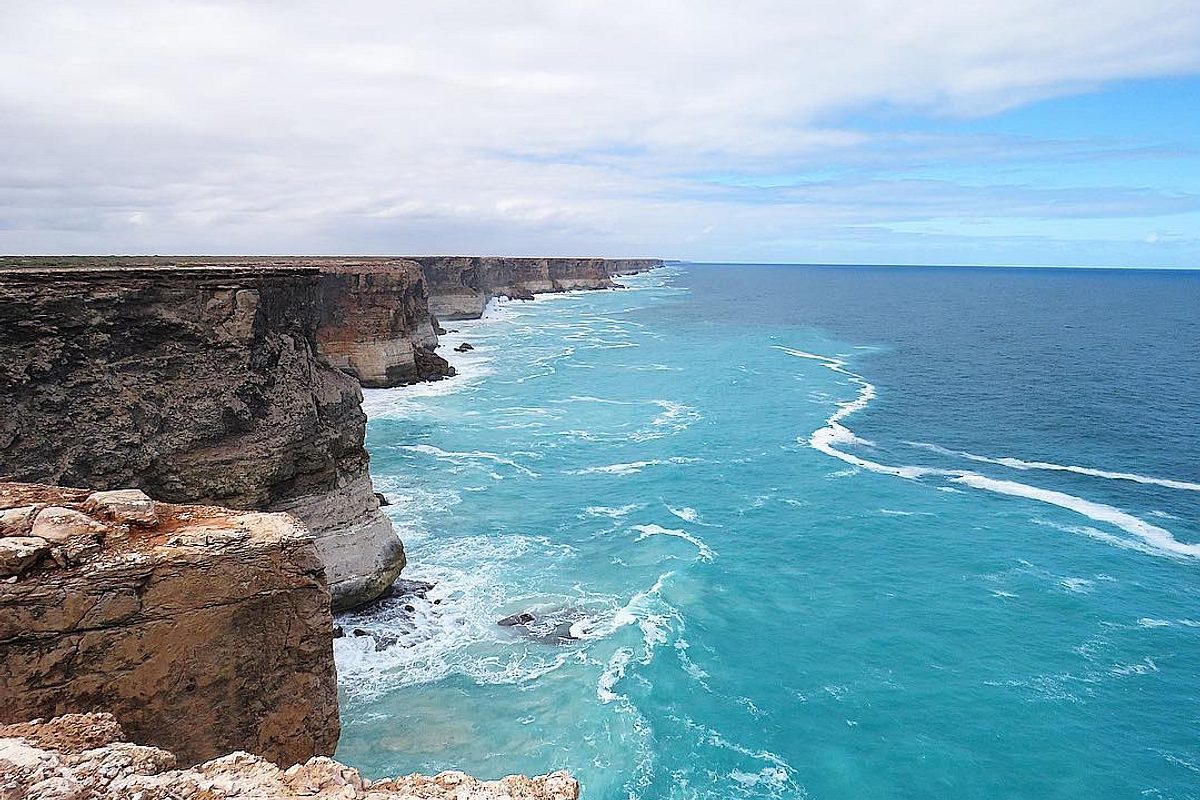 Spot 2: Fowlers Bay Conservation Park
The second spot to visit on your whale-watching journey on the EP and Far West is Fowlers Bay Conversation Park.
The sleepy seaside township of Fowlers Bay lies approximately 1.5 hours, or 160 km, west of Ceduna, with a very small population of 20 people calling it home.
Once a whaling hub, the bay now provides a sanctuary for whales to calf after their long journey up from the Antarctic.
Head to Point Fowler where you can find a ruined lookout and whale bones, which are evidence of the area's whaling history.
You might spot southern right whales at this spot, otherwise try Scott's Point and Mexican Hat, within Fowlers Bay Conservation Park. Check out the park map so you can find your way to these spots.
Even though Fowlers Bay is a small town, you can still stop in for an overnight stay in the caravan park or one of the rental properties, or stay within Fowlers Bay Conservation Park itself. There's 3 designated bush camping areas in the park where you can enjoy the tranquil scrubland and views of the coastal islands as the surf rolls in. Don't forget to book online before you go.
Top tips:
If you'd like to get a bit more up-close and personal with these beautiful creatures, you can book a cruise with the local tourism operator.
If you're looking for other things to do while you're in the park, the jetty is a great spot for night squidding or fishing for tommy ruff and whiting during the day.
Learn about the area's Traditional Owners
All of South Australia's national parks are rich in Aboriginal history. Traditional lands of the Far West Coast Aboriginal People and Fowlers Bay Conservation Park are part of the Warna Manda parks.
'Warna Manda' refers to the coastal parks in the Far West of South Australia. 'Warna', meaning 'sea', 'Manda' meaning 'ground' or 'sand' in the local Wirangu language.
Traditional custodians welcome visitors and ask that you please appreciate the sensitivity of this land and to please respect Country.
For more whale watching spots, read out storyTop spots for whale-watching in South Australia. If you're looking for more to do on the Eyre Peninsula, here'show to have an epic road trip to four of Eyre Peninsula's national parks.
Main image: southern right whale (image courtesy of Robert Sleep)