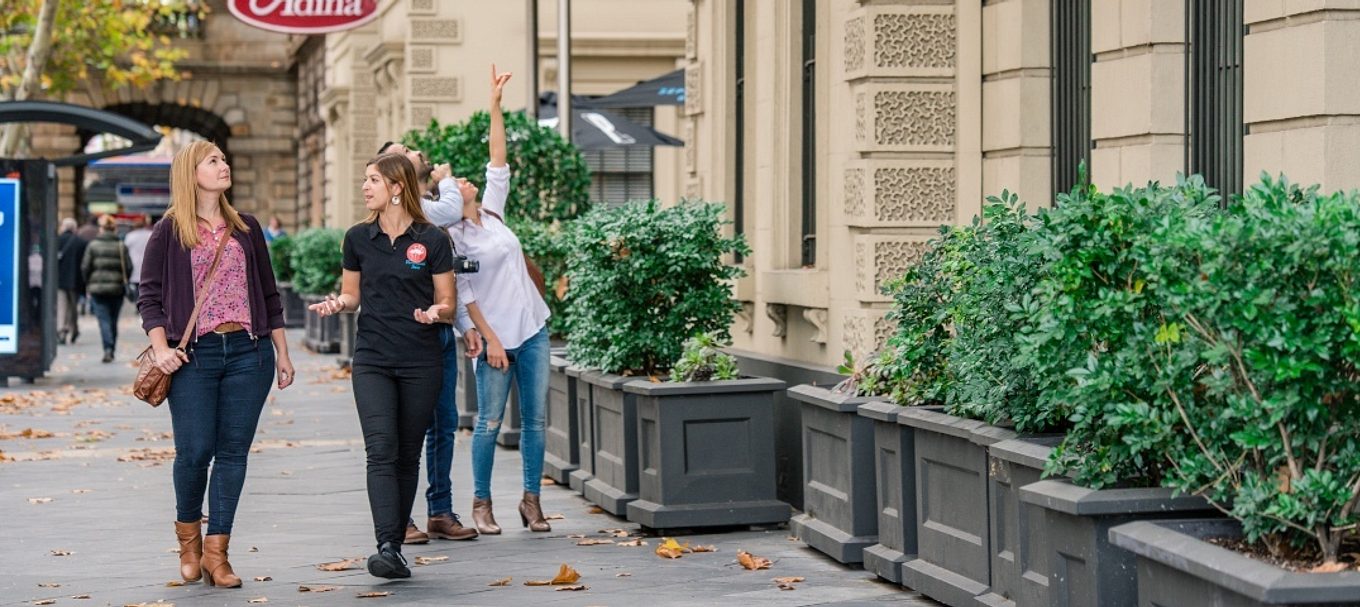 Have your say on a new heritage tourism strategy for South Australia
Plans are underway to relaunch SA's heritage tourism strategy. Learn more, including how you can have a say.
South Australia is rich in natural, cultural and architectural heritage, with 2302 heritage places and 17 designated state heritage areas.
It's just that a lot of people don't know about them. For instance, did you know Naracoorte Caves National Park is the state's only World Heritage site? So much more could be done to showcase these special sites.
South Australians are proud of their heritage and enjoy sharing it with visitors. Think about it, we're all proud that we were the first state to give the vote women over a hundred years ago, we all love our unique oval whether we're a sports lover or not, and in the last decade or so we've begun to really appreciate Kangaroo Island.
Tourism refreshes our perception of heritage places – how often have we appreciated our city and state more when we've seen it through a visitor's eyes?
A draft Heritage Tourism Strategy and Action Plan has been developed to help guide how to get more people to value our state's cultural heritage and visit our heritage places.
Here's everything you need to know about it:
What is the strategy all about?
The main focus of the strategy is to guide what needs to be done to grow heritage tourism in SA.
The aim is increase tourist spending on trips with a heritage component from $1 billion in 2019 to $1.58 billion by 2030.
A 50% increase in 10 years is a big ask. But importantly the strategy isn't proposing that we reach this target by developing sites or places so that they have mass appeal or simply get bums on seats.
Instead the strategy is proposing that the way to grow heritage tourism in SA is to leverage the power of heritage in providing unique, distinctive and enriching experiences.
There's a difference between visiting a place and really experiencing it and that's what sits at the heart of the strategy for growing heritage tourism in SA.
How were the draft strategy and action plan developed?
Last year, the tourism industry, heritage operators and custodians, local government, regional communities, Traditional Owners, and those with an interest in heritage tourism were asked to share their views and ideas on growing heritage tourism in South Australia.
They came up with 3 goals that can be summed up in 3 words: connect, lead and conserve.
Connect means developing heritage encounters that deepen the visitor experience. When visitors seek true connections to the people and places they visit, heritage deepens that experience because it shows what makes our state unique and special.
Lead – because it won't just happen. Successful heritage tourism in South Australia requires leadership from all levels of government, regional development organisations, the tourism industry and heritage sector, and collaboration between all stakeholders.
Conserve – because when done right, heritage tourism and conservation can go hand-in-hand. Investing in heritage for tourism purposes ensures that heritage sites are not only kept, but receive upkeep and improvements so that they are around for the next generation to appreciate.
The strategy and action plan reflect these 3 words.
Want to have a say?
Members of the public are invited to comment on the draft Heritage Tourism Strategy 2020-2030 and Action Plan.
All you need to do is visit the YourSAy website, where you can find stacks more information about the strategy and join the online discussion or complete the survey.
But be quick, the consultation closes on 17 November.