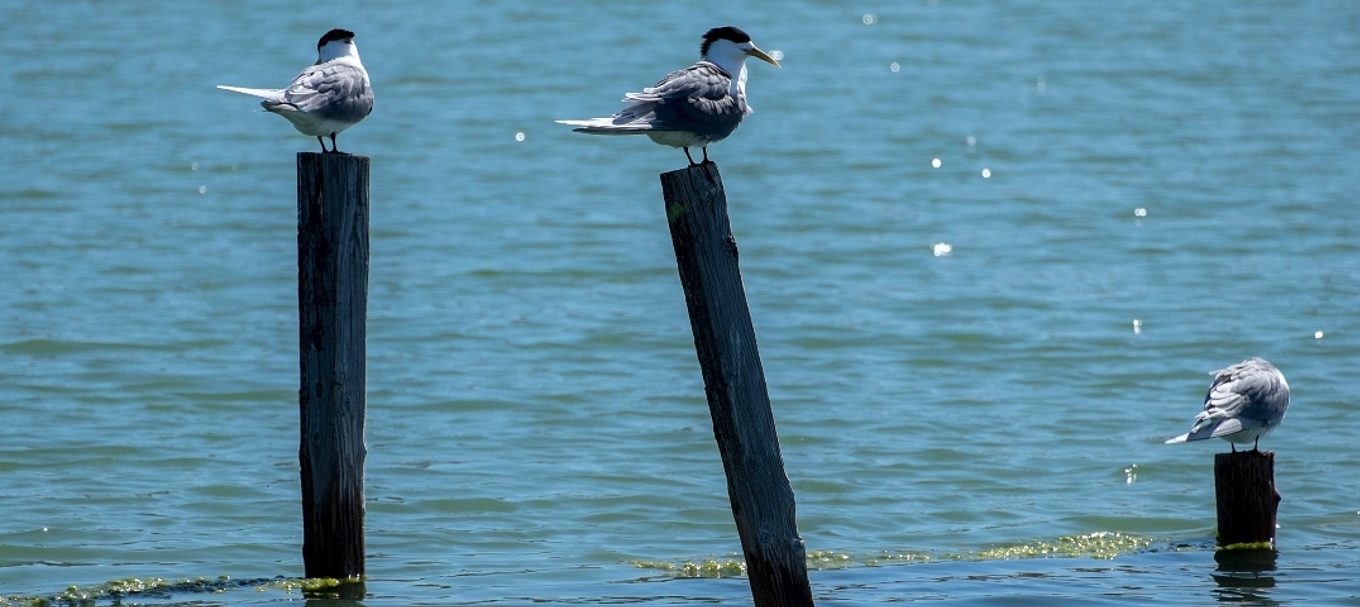 Learn how fresh water in the Coorong mudflats is vital for migratory shorebirds
'Supermarket shelves' for migratory birds have been bare lately. Learn how they get restocked and how you can help.
In recent times many of us have arrived at our local supermarket to find empty shelves or had to travel further to find what we need.
But we aren't the only ones whose favourite foods have been in short supply. And imagine if you'd just travelled half-way around the world to make the discovery!
Many thousands of migratory birds travel from as far as Siberia to the Coorong in South Australia's South East each year to feed in summer, before making the return journey to breed.
And just like our own supermarkets, the Coorong mudflats don't always stock the food these birds need – and in some cases, there is no food at all.
Study shows freshwater supply to mudflats is vital
A recent study has shown freshwater supply to Coorong mudflats is essential in stocking the 'supermarkets' for migratory birds to feed on native invertebrates like snails, crustaceans, worms and insect larvae in the mudflats.
Coorong invertebrates are sensitive to salt so if the water is too salty, many species cannot survive.
The 15-year study, carried out as part of The Living Murray program, found the mudflats closest to the source of freshwater from the River Murray are healthy and productive, with high numbers and a large variety of invertebrates.
But moving further south along the Coorong and away from the freshwater, the numbers reduce to the point of 'bare shelves' in much of the Coorong South Lagoon.
What's being done to help?
In recent years, 'water for the environment' has helped deliver some freshwater to the Coorong, maintaining suitable habitat and food in parts of the Coorong North Lagoon. But after three straight years of dry conditions and low-flows, even the North Lagoon is beginning to struggle.
This is why action is being taken to look after this precious wetland and restore a healthy Coorong.
Part of the Project Coorong initiative 'Healthy Coorong, Healthy Basin' is investigating and delivering on-ground works, research, trials and other activities needed to support a healthy future for the Coorong.
Learn about some of thespecies and habitats that are being helpedby 'water for the environment', or find out more about some of theresident water birds that call SA home.