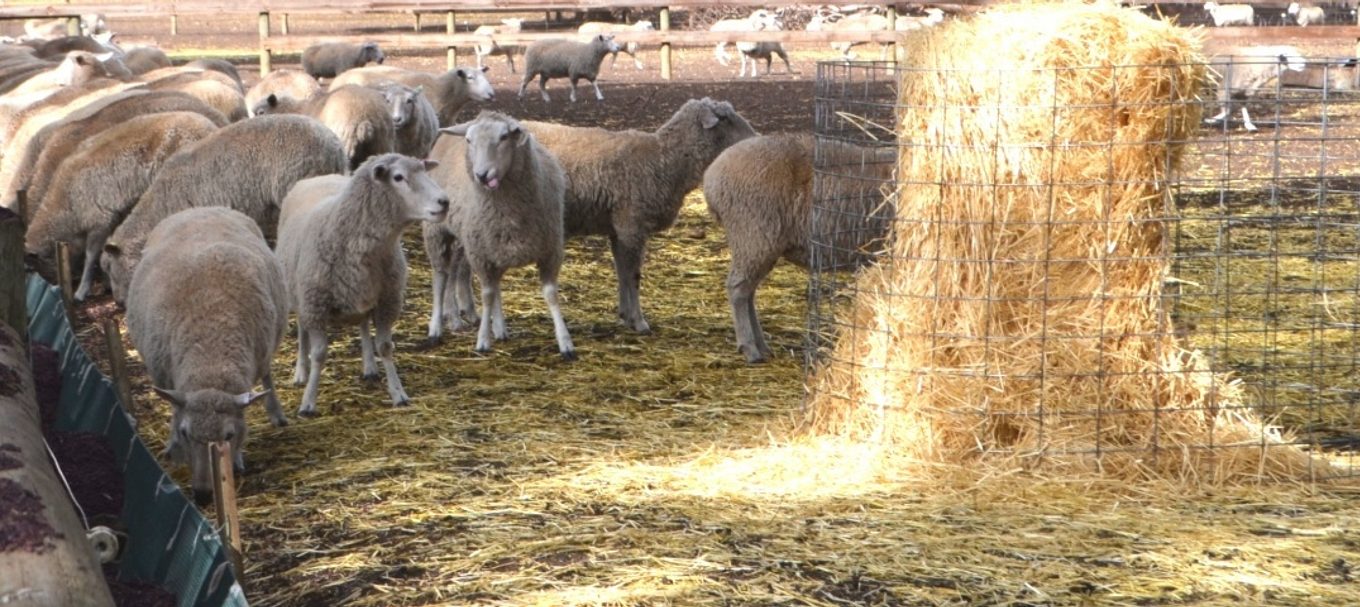 4 tips for landholders to manage livestock and pastures after bushfires
Many Adelaide Hills landholders are now focusing on post-fire recovery. Here's what to implement on-farm.
South Australia's devastating summer bushfires have now been declared 'safe' and the focus for landholders has well and truly switched to recovery.
In the Adelaide Hills alone, thousands of livestock were lost and more than 23,000 hectares were burnt in the Cudlee Creek fires that broke out on December 20.
Now landholders in the area are learning how to manage fragile fire-affected land, soil and water resources and manage their livestock to the current conditions.
If you've got land in the hills and you're unsure where to begin, here's four things you can implement on-farm as part of the recovery process:
1.Keep stock contained
While recent rainfall is welcome, it doesn't mean it's a good time to bring livestock back onto fire-affected pastures as they can further damage soils and be affected by ash ingestion, which can cause health problems.
Instead, set up a stock containment area to keep stock off burnt ground.
A stock containment area is a carefully selected, small, fenced section of the property set up to temporarily and intensively hold, feed and water livestock.
It's often used for managing stock in dry times but is also a useful way to handle stock when paddocks have been burnt.
If stock containment isn't an option for you, stock can be sold or agisted elsewhere until pastures adequately recover.
Note: Keeping stock off burnt ground also helps to minimise the potential of ash, organic matter and soil washing into dams and waterways and causing water quality problems. It also helps owners monitor their animals' health and provides an efficient way to supply them with feed and water.
2. Raise their feed
If you don't have an unaffected paddock to contain your stock, be careful with how you provide their feed.
To reduce the chance of them ingesting ash, raise fodder off the ground using a trough or something similar.
3.Monitor livestock condition
It's important that the condition of livestock is monitored after a bushfire. Weight-loss, or ill-thrift, can be a sign that livestock that appear physically undamaged may be suffering from internal injuries.
Learn how to monitor the condition of livestock and to assess when to stop hand feeding and let animals back in paddocks.
Condition scoring, which measures fat and muscle cover over the loin area, is a useful way to help estimate the condition of livestock and ensure animals are kept in good condition.
4. Calculate supplementary feed
With many pastures burnt, and livestock being kept in stock containment areas, supplementary feeding will be necessary to ensure animals are kept in good condition.
Work with local livestock specialists to calculate how much supplementary feed your stock might need.
It's also important to understand what type of feed might be best, the cost and labour involved, and to understand that supplementary feeding may need to continue into the middle of the year.
Thesetipshave been prepared with our friends at Natural Resources Adelaide and Mounty Lofty Ranges and Natural Resources SA Murray-Darling Basin. Check out theirCudlee Creek bushfire recovery webpagefor more information or give your local natural resources office (Black Hill 8336 0901 or Mount Barker 8391 7500) a call. You can also speak to an officer at the Natural Resources Management stand at theLobethal Recovery Centre.