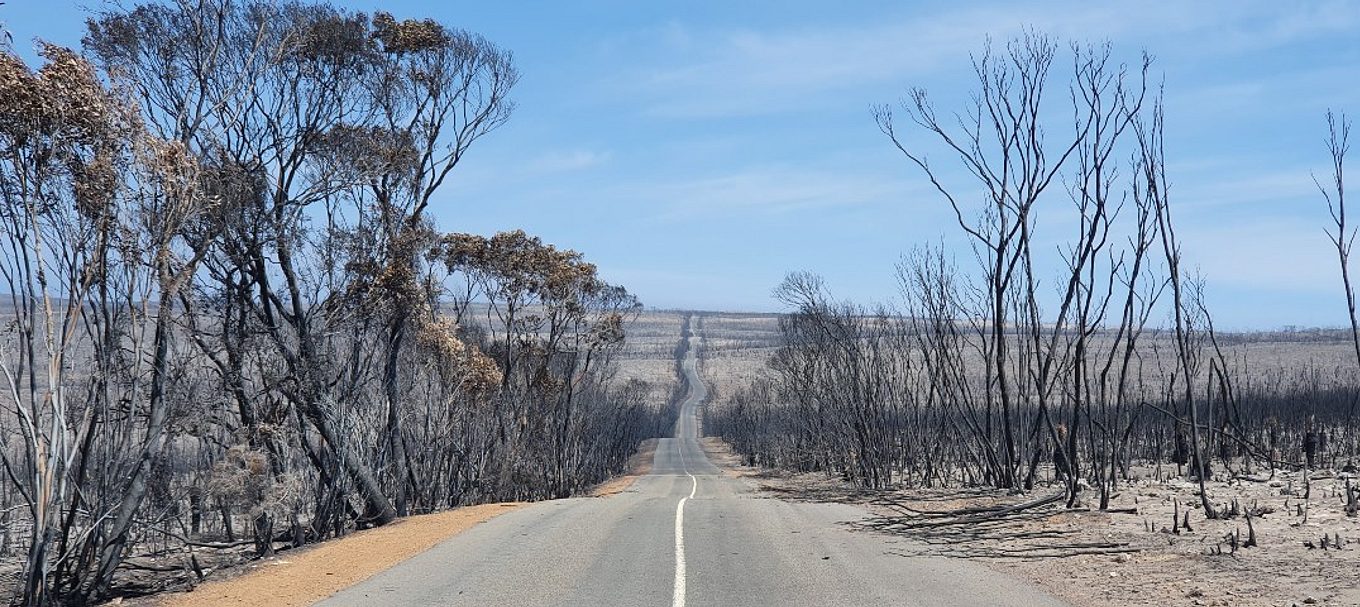 4 environmental initiatives underway to help South Australia recover from bushfires
Now SA's bushfires are contained, the focus is on recovery. Here's what's underway to help the environment recover.
South Australia's natural environment and the unique wildlife it sustains have been ravaged by recent bushfires.
With major fires starting at Kangaroo Island and Cudlee Creek on 20 December, and smaller fires this summer in other parts of the state, there's been a significant impact on life, animals, land and property.
It's not yet known how many native animals have been affected, particularly on the island, where more than 210,000 hectares burnt, and at Cudlee Creek, where 23,000 hectares of land was blackened.
It is known, however, that a large number of koalas on Kangaroo Island have been lost, as well as kangaroos and other native species.
There are concerns about the threatened species there, including the glossy black-cockatoo and the Kangaroo Island dunnart. The island's Ligurian bees were also hit hard by the fires.
Many koalas have been rescued after the two largest fires and are being cared for by wildlife rescue groups.
Here are four initiatives underway that will help our state recover from the fires:
1. Creation of the Wildlife and Habitat Recovery Taskforce
The Wildlife and Habitat Recovery Taskforce has been established to play a lead role in the environmental response to the bushfires.
While many community groups mobilised to care for injured wildlife, the taskforce will also focus on the effort to re-establish habitat, particularly for the most endangered and vulnerable species.
It will provide advice to the SA Government and ensure a coordinated approach across all levels of government and non-government organisations, as well as development of recovery plans for wildlife and landscape-scale recovery projects in bushfire-affected areas.
2. Food drops on Kangaroo Island
While the usual recommendation is not to feed wildlife, the scale and intensity of the fires on Kangaroo Island meant that surviving wildlife have very few options.
Aerial food drops are being made in combination with land-based drops to help animals survive while the burnt environment regenerates naturally and grasses grow to provide food.
The food drops are targeted at native animals and are being carried out carefully to avoid unintended outcomes, such as providing extra feed for feral species.
Land-based food drops on the island are being coordinated with the RSPCA for the next three months, with more aerial drops to be made as needed.
3. Cameras to monitor wildlife
Cameras have been installed in unburnt areas of Kangaroo Island to monitor wildlife. Once it's known what has survived, options can be considered for how to protect these species by building shelters, setting up artificial nesting boxes to support bird breeding, and installing fencing to help control predators.
Breeding programs might be investigated for critical species, though breeding in captivity can be difficult for some species.
4. Koalas rescued from KI
Twenty-eight rescued koalas have been relocated from Kangaroo Island to Cleland Wildlife Park in Adelaide. This was done to prevent them from dying of starvation and to establish a disease-free insurance population.
Read our story to Learn more about how rescued Kangaroo Island koalas have found a new home at Cleland.
If these initiatives have inspired you to help out, the best way is to donate to the Wildlife Recovery Fundto support re-establishment of habitat for wildlife in the state's bushfire-ravaged areas.