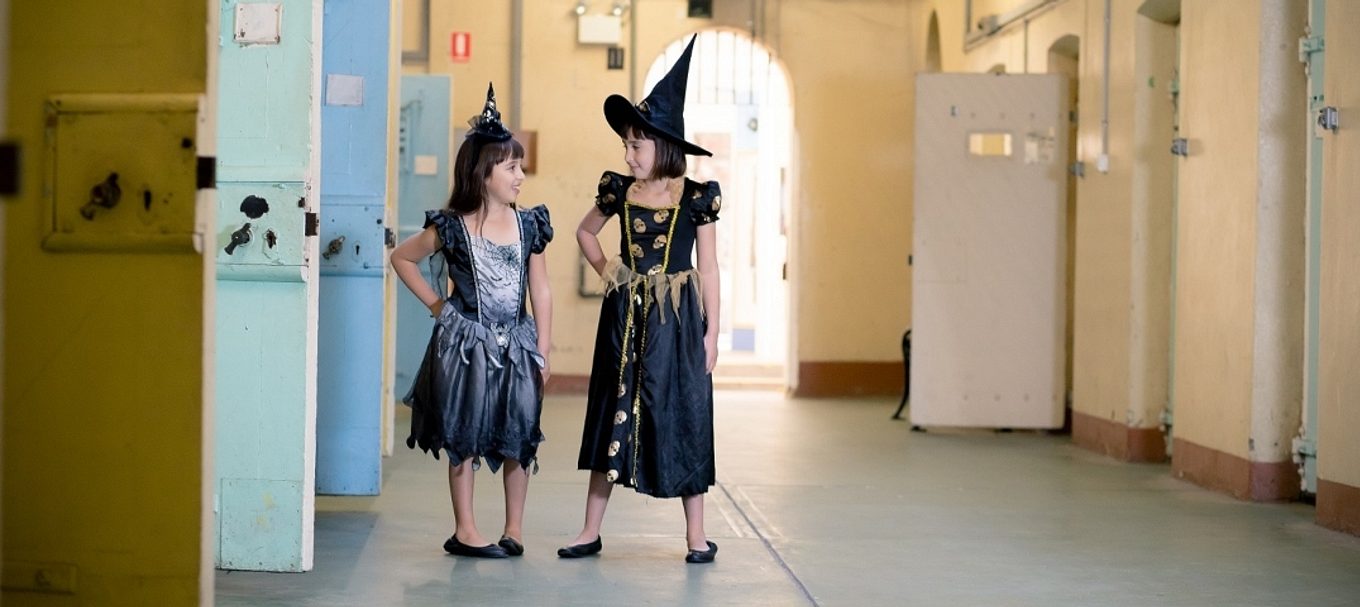 Where to take the kids to celebrate Halloween in Adelaide
EVENT: Adelaide Gaol is the perfect place for Halloween. Bring along your little goblins to this spooky event.
Adelaide Gaol is said to be one of the state's most haunted buildings. It has housed some of South Australia's most dangerous criminals, with more than 300,000 prisoners passing through its doors.
The gaol was operational from 1841 until 1988 and its walls have many eerie stories to tell.
With such a history, it's no surprise past residents are said to regularly wander the cell blocks, spooking passersby after hours.
The gaol is open year-round, but this Halloween – Sunday 31 October – you and your little ones can enjoy an even spookier experience in the haunted building at the gaol's annual event, Wail at the Gaol.
Wail at the Gaol
Every year, the Adelaide Gaol hosts its Halloween spectacular – Wail at the Gaol – and this year's event will feature something for the whole family.
This year, they've upped the spooky factor by offering a gaol-themed 'trick or treat' experience. We don't want to spoil the spookiness, but you can expect to have your nerves tested as you venture into New Building!
If you've got small children, you may wish to skip the 'trick' section of the experience.
Gaol Road Markets
For the first time, the Gaol Road Markets will be run in conjunction with Wail at the Gaol.
This free event will feature more than 50 stalls and a food court, and will run from 10 am to 2 pm. Some food trucks will remain onsite until the Gaol closes.
Market stalls include doughnuts, popcorn, face painters and Laddy Burra Brewhouse's special prison-themed ales. There'll also be live music to enjoy from 2 pm to 6 pm.
Event details
When: Sunday 31 October, from 10 am to 6 pm.
Where: Adelaide Gaol, 18 Gaol Road, Adelaide.
Cost: Child: $9.50, Adult: $15.50, Family: $38.
Buy your tickets online.
Loot bags are available to purchase when making your booking, please be aware there will be no loot bag sales on the day.
You can also pay your entry fee upon arrival, however a loot bag cannot be guaranteed unless you book in advance.
Extra details: Check the Adelaide Gaol's website to find out more.
Love learning about South Australia's historic buidlings? You might like to read our story:5 historic buildings you'll see on Adelaide's Edmund Wright Trail.
This story was originally posted in October 2019, and has been updated with details for this year's event.