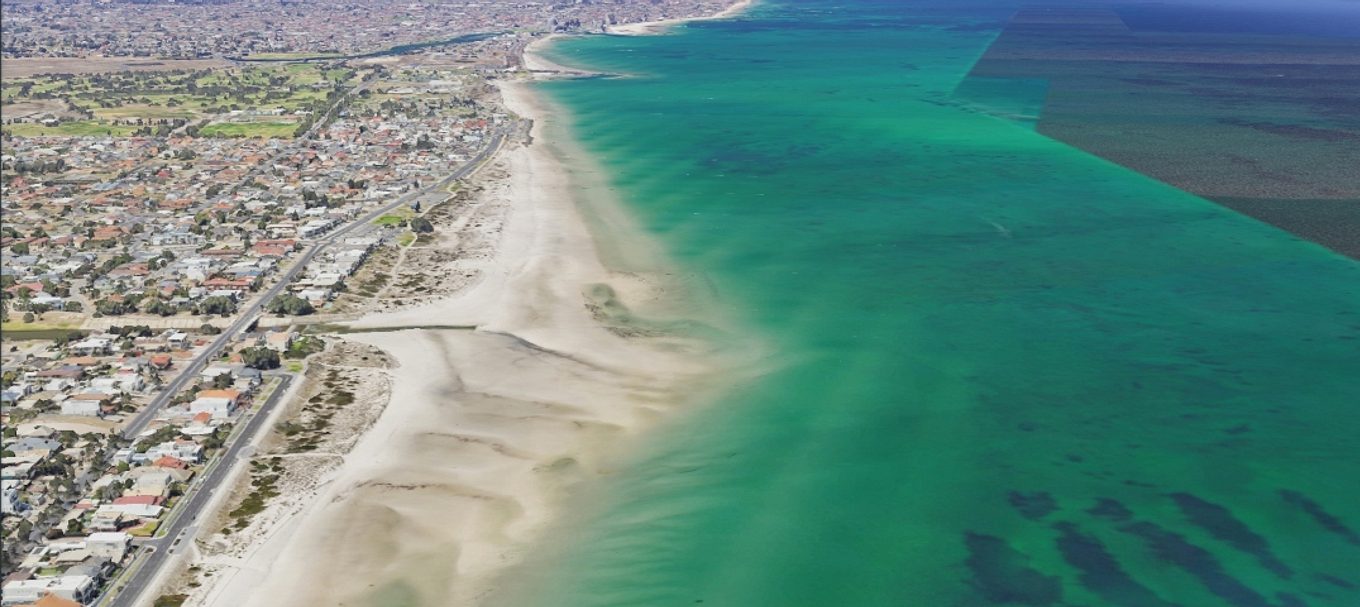 Everything you need to know about sand shifting along Adelaide's coastline
Sand has been moved around Adelaide's beaches for nearly 50 years. Here's why it's needed to maintain our coast.
Adelaide's coastline is one connected beach system, with sand naturally moving northward up the coastline due to a combination of wind and wave activity.
This causes erosion on our central and southern beaches like West Beach and Henley Beach South, and causes sand to build up on Adelaide's northern beaches like Semaphore.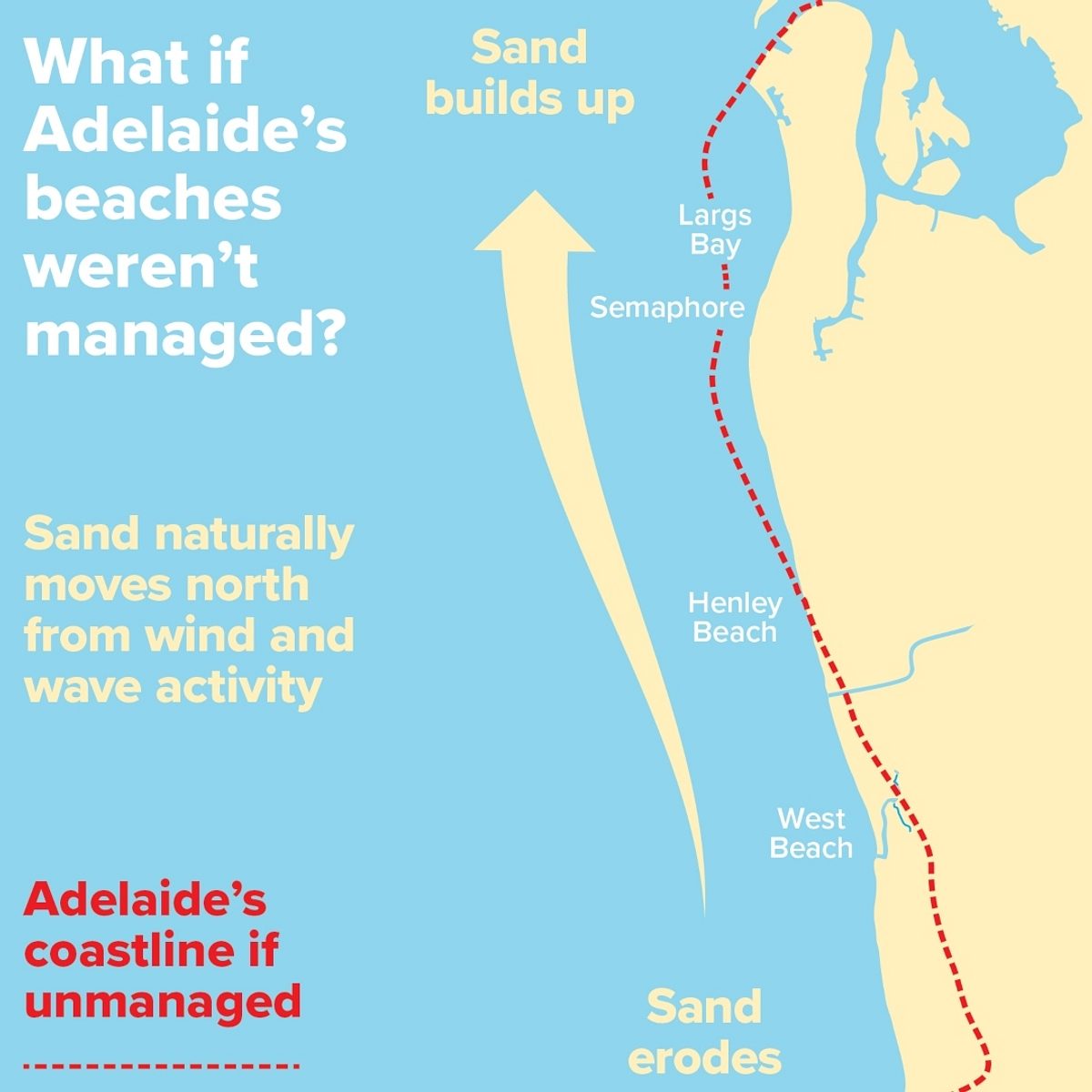 Since the 1970s more than 4 million cubic metres of sand – or 1600 Olympic-sized swimming pools – has been shifted to replenish Adelaide's eroding beaches.
This sand is either shifted from our built-up northern beaches, or brought in from external sand sources like Port Stanvac, which is off the coast near Lonsdale in the southern suburbs.
Without this intervention, Adelaide's southern and central beaches would be more severely eroded, while our northern beaches would become wider and longer.
Why can't Adelaide's coastline just be left alone?
Adelaide's roads, houses and other infrastructure were built along the foreshore in the early 1900s, before it was commonly understood that Adelaide's sand naturally moved south to north, causing the ongoing erosion of the southern beaches.
Maintaining a stable coastline by recycling sand allows us to enjoy sandy beaches, as well as saving South Australians from the costs of damaged assets and infrastructure.
Why does sand need to be shifted?
From all the studies and evidence there are two clear conclusions. The most practical and cost-effective ways to deal with erosion on our southern beaches are to: recycle sand from Adelaide's northern beaches, and bring in additional sand from external sources.
About 1.5 million cubic metres – or 600 Olympic-sized swimming pools – of offshore sand was imported between 1988 and 1998 from Port Stanvac and other sources.
This imported sand was a necessary top-up to counteract sand losses from the beach system and the impacts of rising sea levels. A top-up every now and again keeps Adelaide's long beach system healthy.
Importing external sand can be challenging. It's a scarce resource and has significant costs. This means we have to carefully manage the sand we have, and continue to recycle it within Adelaide's beach system.
Why is sand taken from Adelaide's northern beaches and not other beaches?
Because of the natural movement of sand up the Adelaide coastline, our northern beaches, like Semaphore, have lots of accumulated sand.
This means that even though sand is taken from the northern beaches to replenish those further south, the northern beaches will naturally build-up again, as they did when similar sand shifting occurred in the early 2000s, 1990s and 1980s.
It's all part of routine sand movement and management along Adelaide's coastline.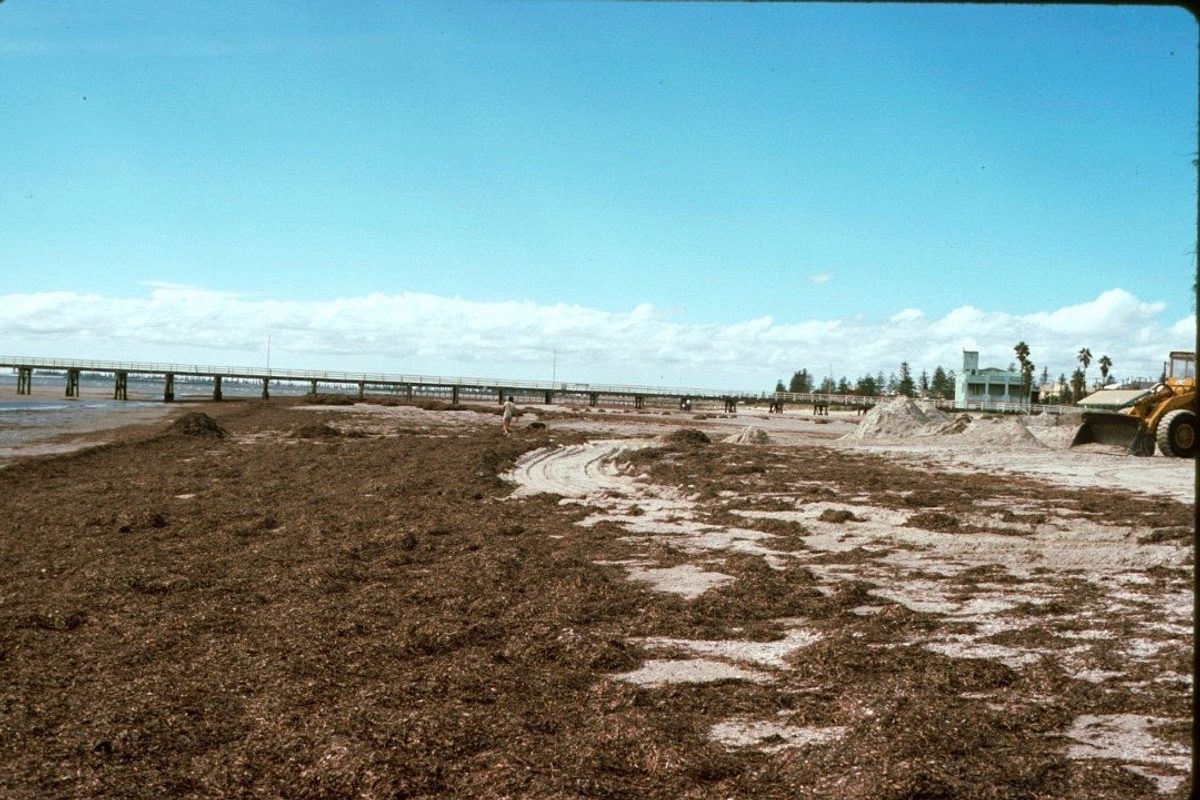 Sand trucking from Semaphore beach in the 1980s
How will Adelaide's coastline continue to be maintained?
About $6 million a year is spent on shifting sand around Adelaide's coastline – via trucking and pumping – to keep Adelaide's central and southern coastline sandy.
An additional $48.4 million has been committed to deliver a long-term solution to Adelaide's coastline, particularly for the struggling sections at West Beach and Henley Beach South.
This funding will complete a sand pumping pipeline from Semaphore to West Beach to recycle sand, without trucks clogging up the roads. There's an existing sand pumping pipeline between Glenelg and Kingston Park that keeps our southern metropolitan beaches sandy.
Securing the future of our coastline
About 500,000 cubic metres of sand will also be imported to make up for losses that have occurred since the last imported addition in 1998 from Port Stanvac.
Before the new external sand and pipeline can be completed, the extra funding will truck sand that has built up at Semaphore to West Beach to provide urgent protection and replenishment of West Beach.
The spring sand movement works are now recommencing.
Why not build structures, like groynes, to hold sand on our beaches?
Structures like groynes, breakwaters and seawalls can be used where appropriate to help trap sand and protect infrastructure.
Groynes are structures built across a beach, usually on the coastline into the water, to trap sand. Small groynes are useful for raising beach levels on a small scale.
But to manage Adelaide's coastline well, groynes are not the answer. They are costly to install, require large quantities of sand, are visually unappealing and can cause the coast on the northern side of the structure to become starved of sand.
By focusing on sand shifting for protection of Adelaide's beaches, long sandy beaches can be achieved without the additional cost and side-effects of expensive structures.
Learn more abouthow Adelaide's beaches stay in shape.
Main image: West Beach (image courtesy of Google Earth)