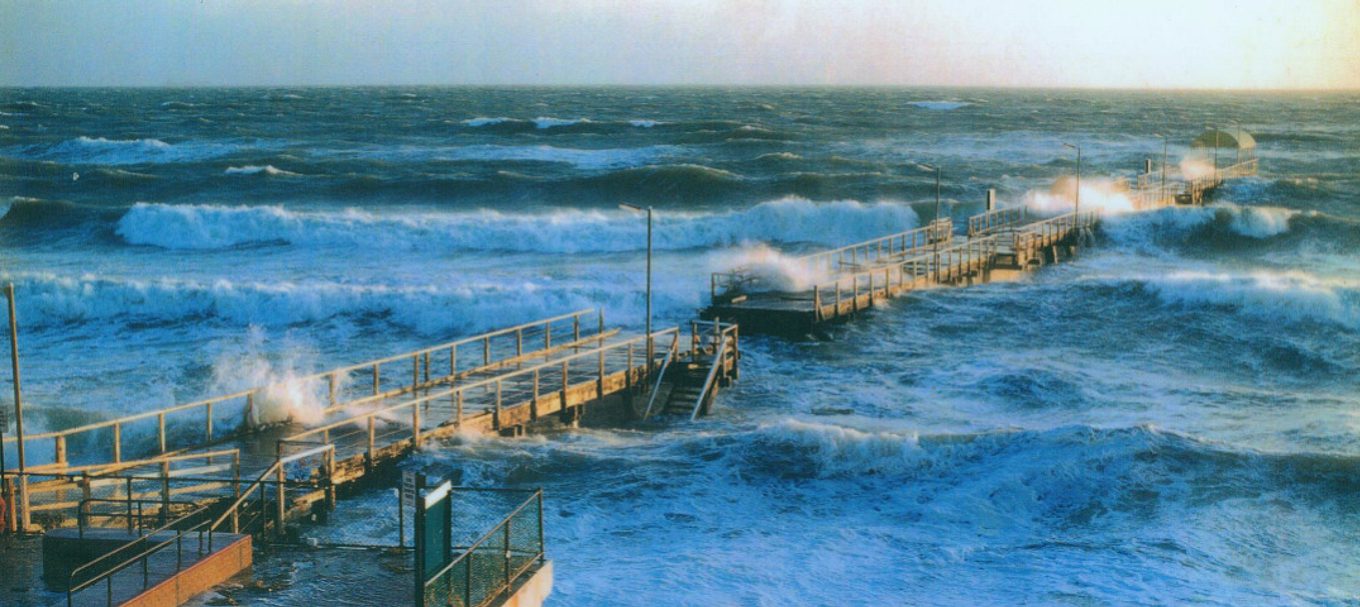 7 of South Australia's worst coastal storms
Interested in the impact of wild weather on SA's coastline? Here's pics of some that caused the worst damage.
Wild and windy weather can wreak havoc, particularly to our coastal environments.
From damaged jetties and dilapidated beach shacks, to extensive dune erosion and lowering of beach levels, South Australia's coastline has a history of being hit hard by severe weather.
Here's seven of the worst storms that wreaked havoc on SA's coastline over the past 90 years.
1. Beachport in 1932
Beachport in the state's south-east was left in upheaval in 1932 following a fierce storm.
The storm caused erosion on the foreshore and left the rail leading to the jetty hanging in mid-air. Groynes were later built to preserve the sandy foreshore.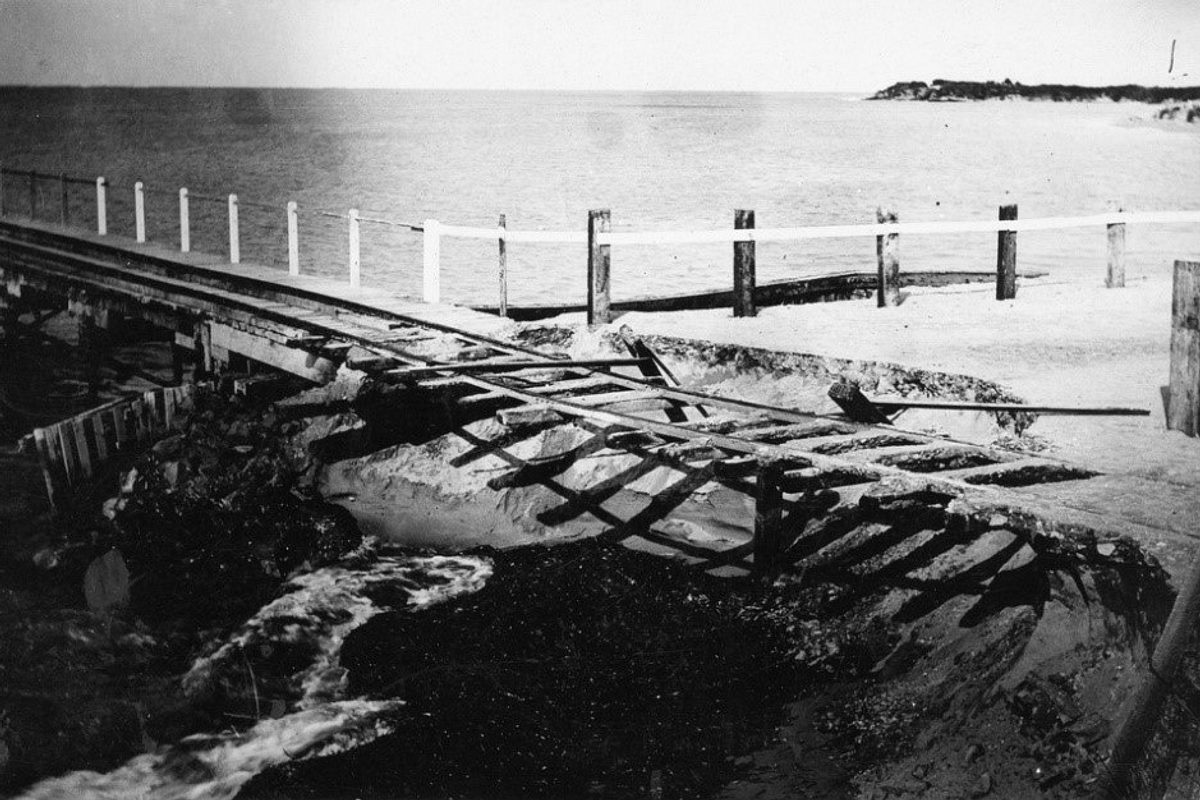 2. Glenelg in 1948
One of the worst of all time was the storm lashing in 1948, which caused havoc on an autumn day.
The storm's pouring rain, powering winds and high seas dragged a World War II frigate HMAS Barcoo warship from the ocean – the ship was known to survey the waters around South Australia – towards the Glenelg beach!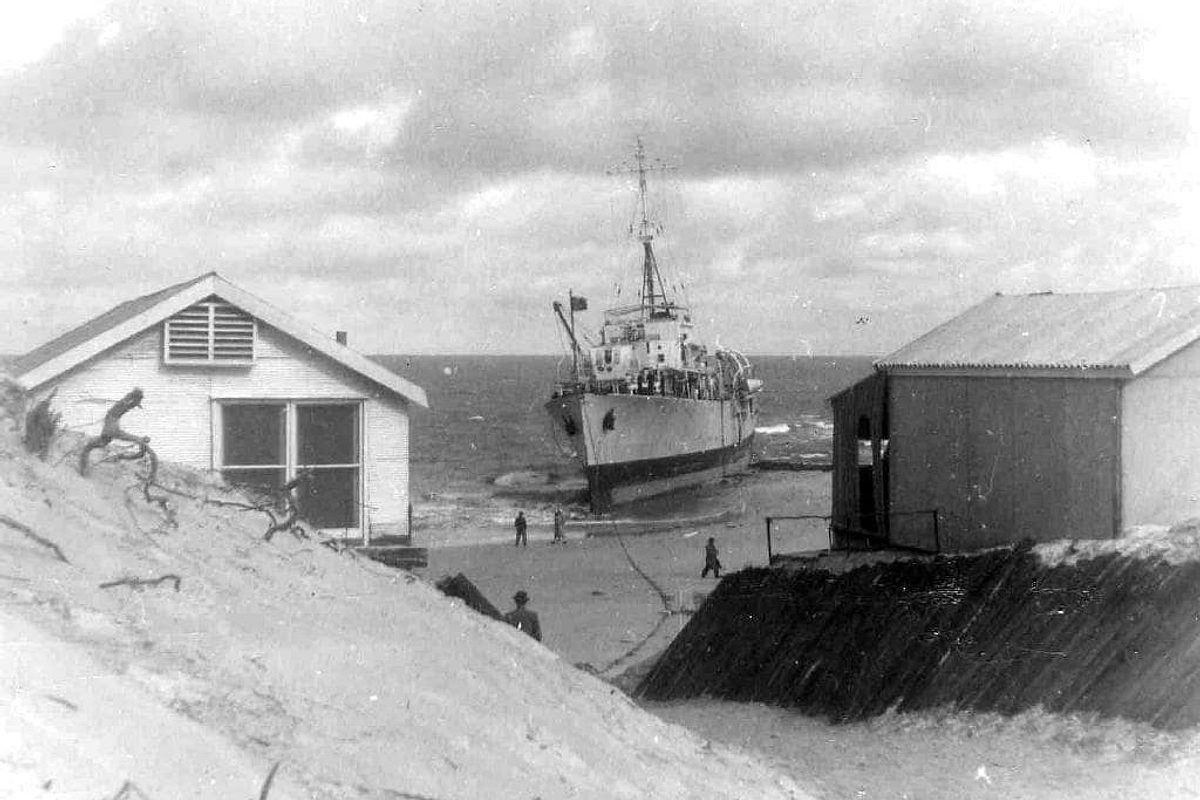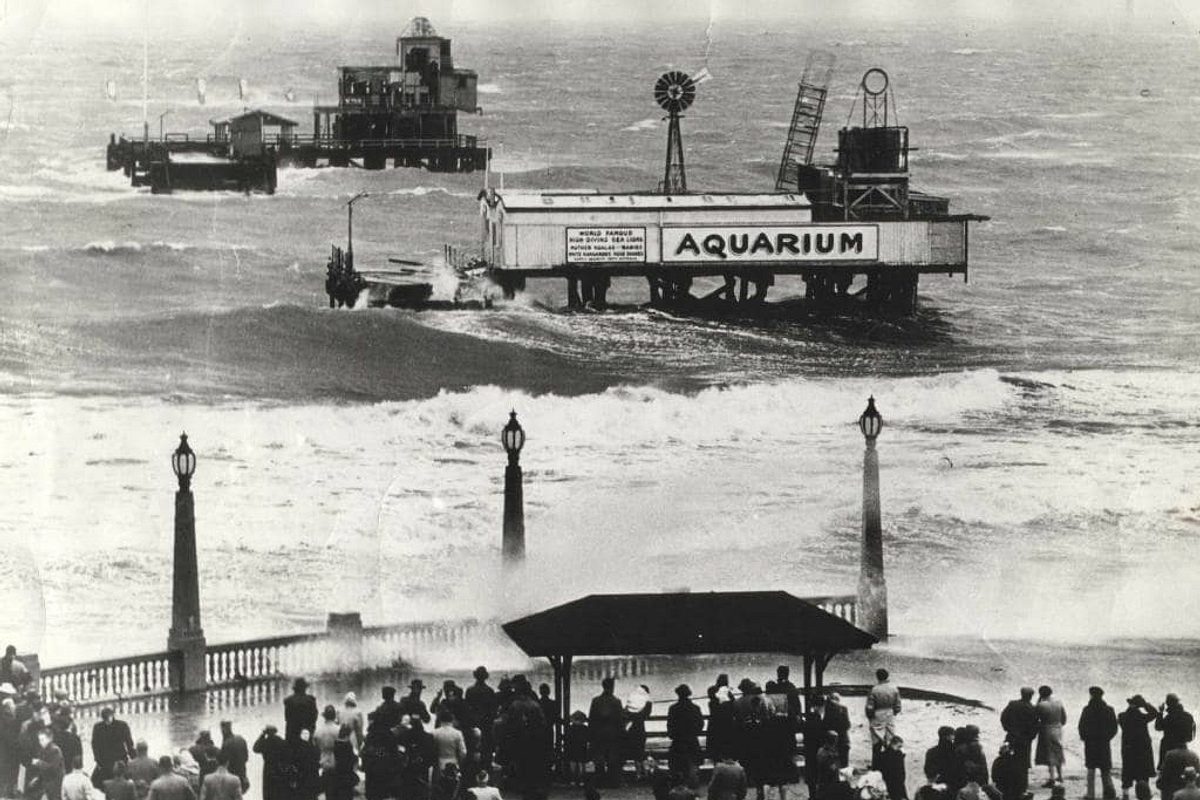 3. Glenelg in 1953
A great storm in May 1953 left much of Adelaide's metropolitan shoreline battered, particularly at Glenelg.
The costly clean up included demolition of structures along Glenelg beach, such as bathing sheds and kiosks.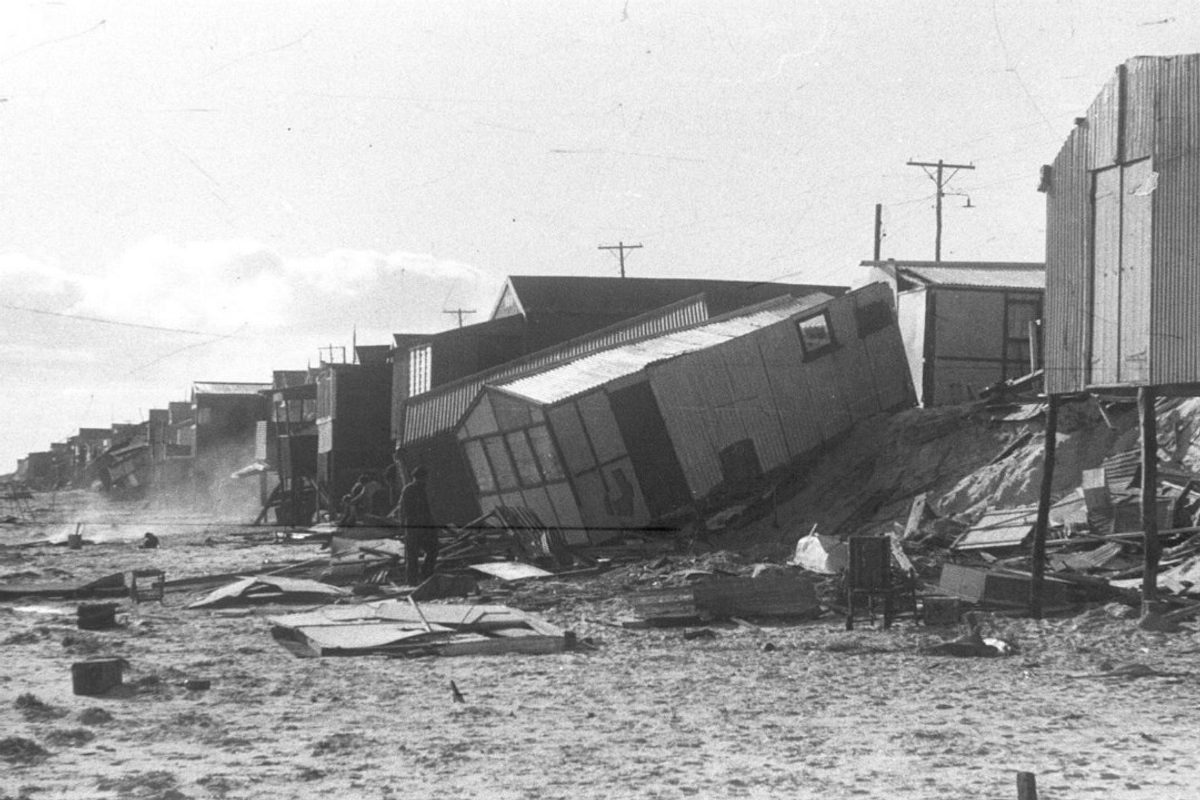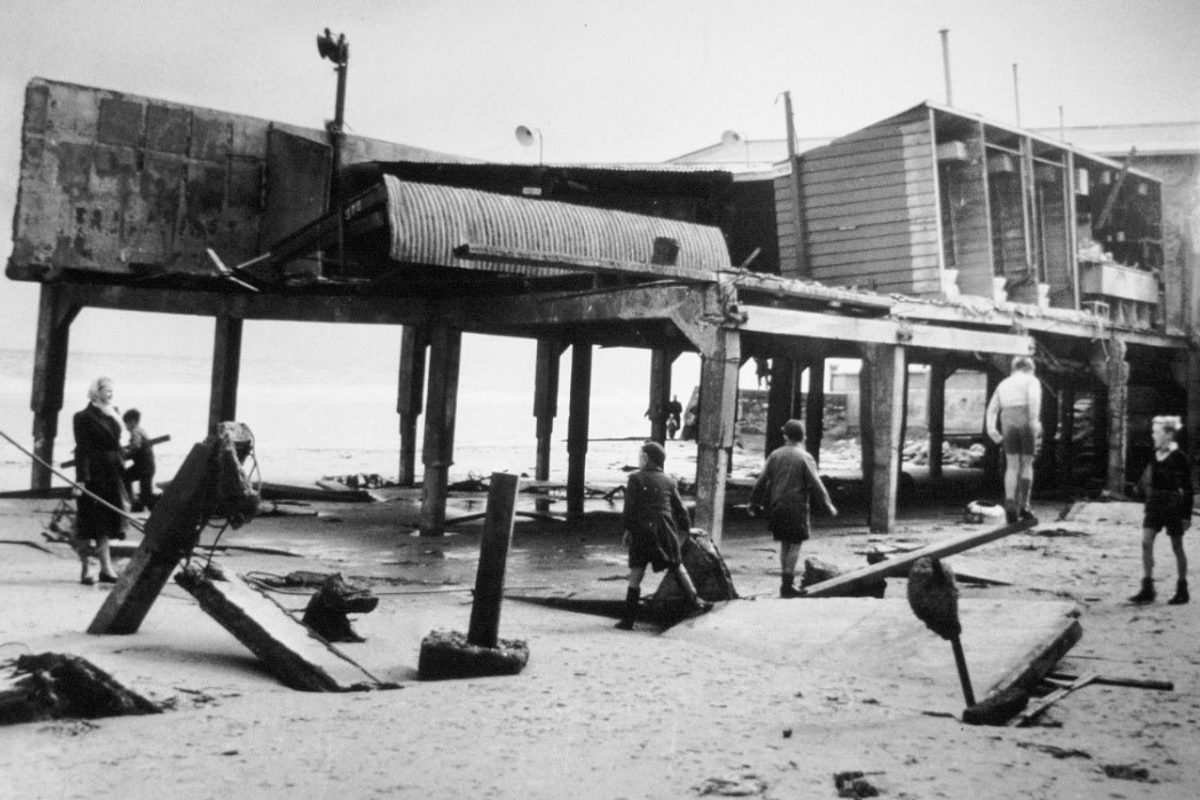 4. Henley Beach in 1964
A major storm in July 1964 caused extensive damage along Adelaide's coast, including at Henley Beach.
Local councils built storm protection walls to prevent further loss to infrastructure, but the structures accelerated the erosion problem.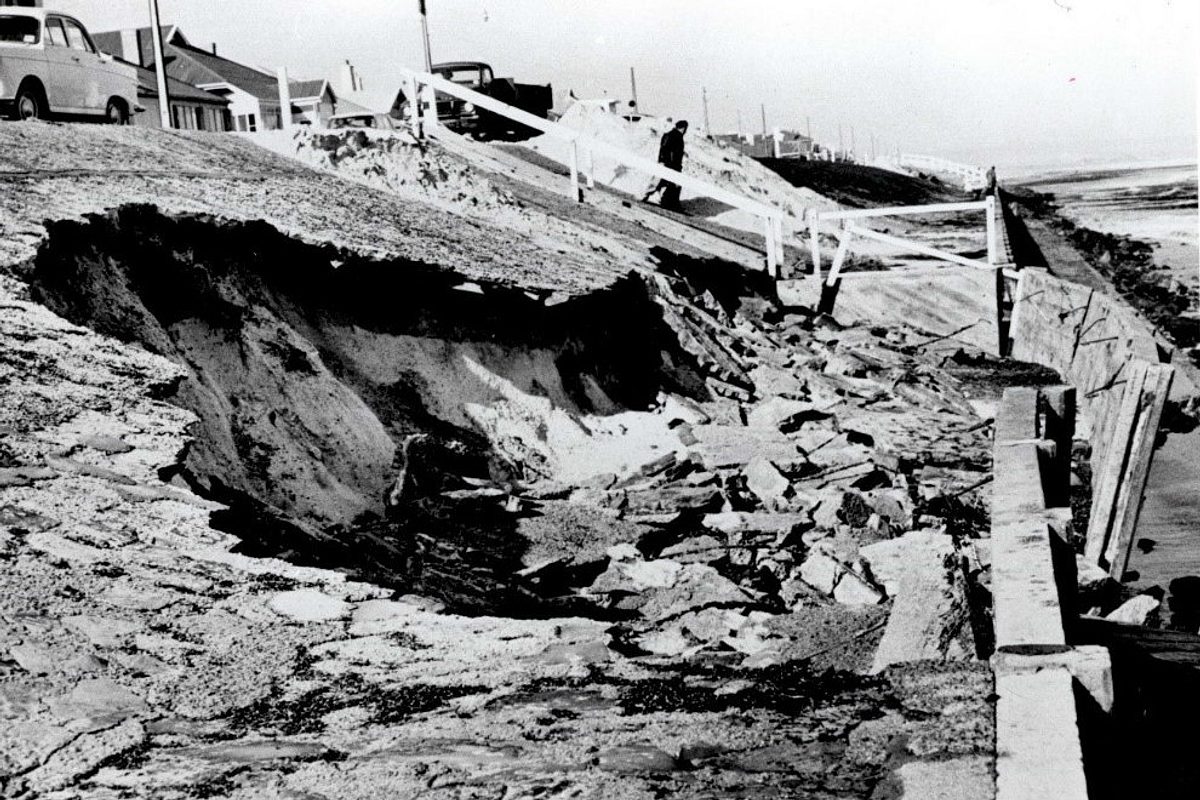 Did you know: In the late 1960s, the local and state governments funded a major study into the management of Adelaide's beaches, and the Coast Protection Board was established in 1972.
5. Brighton in 1994
Brighton beach was battered during a wild storm in 1994, with waves more than 3 m high.
The jetty was so badly damaged that it was closed to the public. A new reinforced concrete jetty was built in 1996.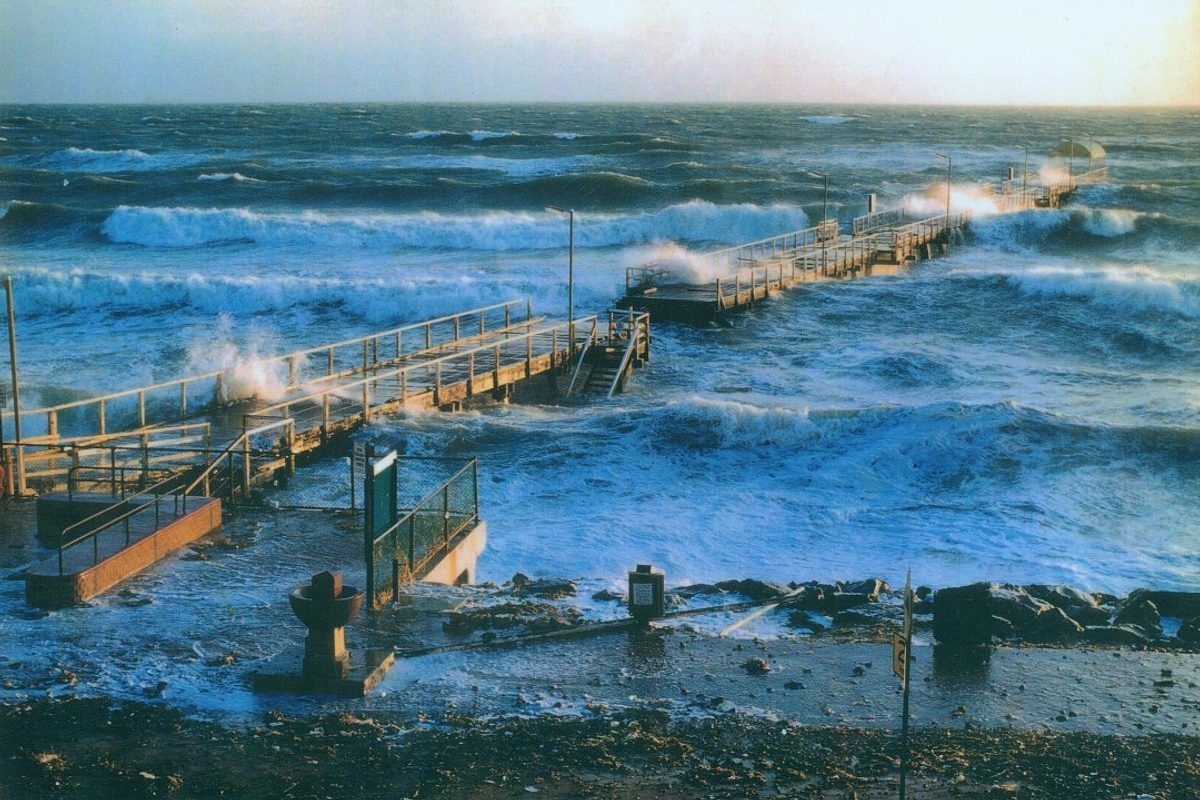 6. Southend in 2014
In 2014 the town of Southend, in the state's south-east, experienced a stormy blow that caused extensive damage to the coastline and infrastructure, including the caravan park.
Since then the area has experienced increased damage from stormy weather, which is being worsened by sea-level rise.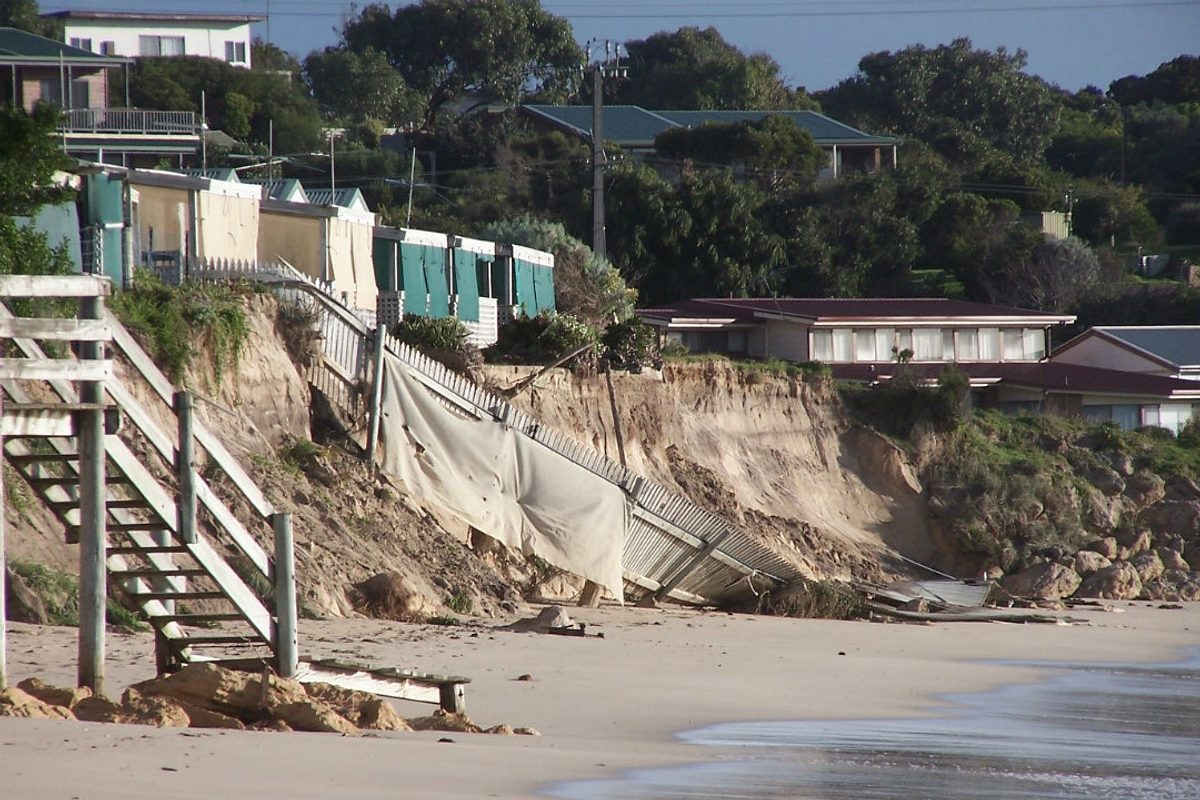 7. Port Germein in 2016
South Australians won't forget the wild storm in September 2016.
Some of the worst hit coastal areas were the Eyre Peninsula and the Yorke Peninsula, with widespread cliff and dune erosion, damage to sea walls and jetties and lowering of beaches.
The heritage-listed Port Germein jetty near Port Pirie – once the longest jetty in the southern hemisphere – felt the full force of this storm and needed $250,000 worth of repairs.
Port Germein Jetty storm damage - September 2016
Drone footage of the storm damage to Port Germein jetty
A changing climate exacerbates risks for South Australia's coasts and creates new risks. Find outwhat's being doneto secure South Australia's coasts.
Main image: Damage to Brighton Jetty (image courtesy of Holdfast Bay History Collection)
This story was originally posted in June 2019.