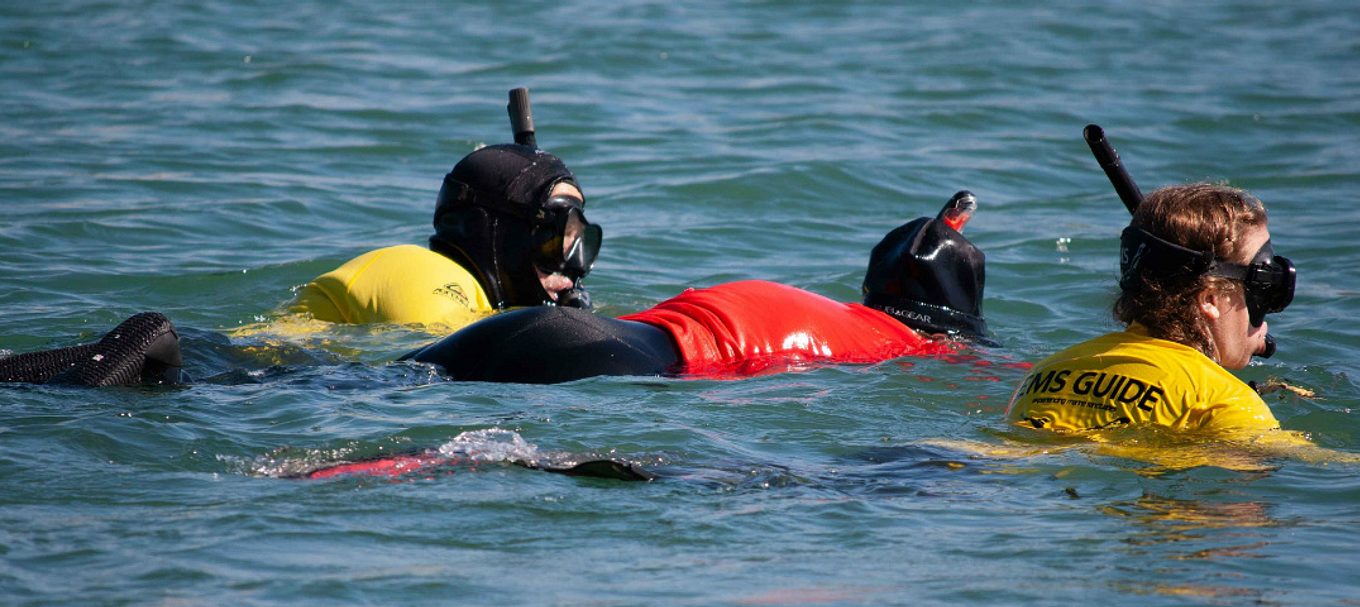 How an innovative program is helping wheelchair users enjoy SA's underwater world
A new South Australian program is helping wheelchair users swim and snorkel. Find out more and how to get involved.
On a warm morning at West Lakes in Adelaide's west last month the non-for-profit organisation Experiencing Marine Sanctuaries (EMS) held the first inclusive snorkel event for South Australia – known as Wheelie Awesome.
The inclusive event used customised wetsuits and a custom-made floating wheelchair for participants to breakdown boundaries and barriers and get in the water.
Here's what the day entailed:
Custom wetsuits
Full-length wetsuits were specifically modified with extra zips to help people put them on, as this can be a task in itself. Participants also received a hood, mask, snorkel, gloves, boots, and a floatation device.
Custom floating wheelchair
While the participants' carers and families helped them get kitted out, EMS staff and volunteers set up a floating wheelchair, safety and snorkel equipment.
The snorkel wheelchair is a submersible Mobi-Chair that's not just for wheelchair users, but also for people with special needs and children who can't swim.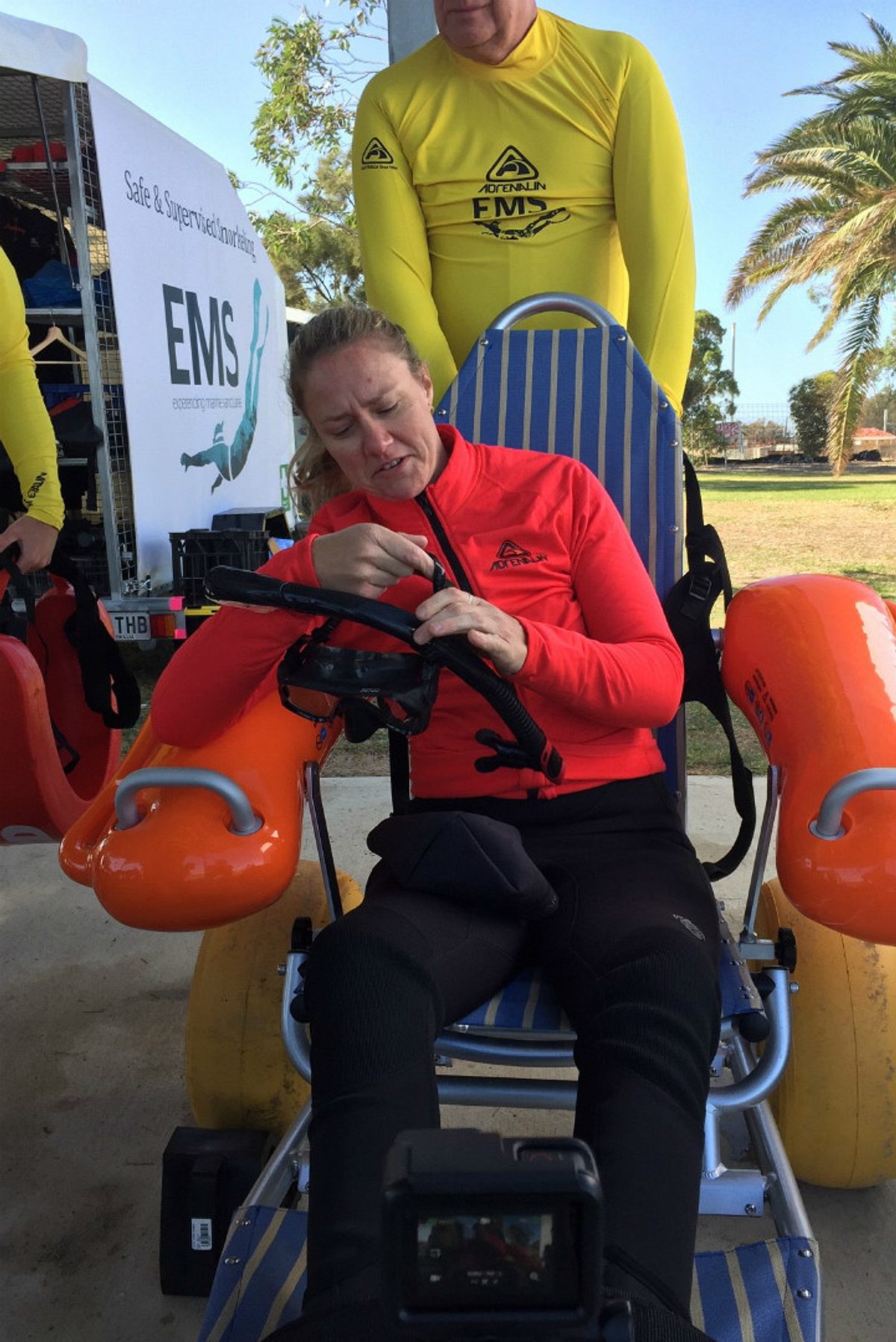 The state-of-the-art device allows for easy rolling along the sand, and then floats through the water.
The user is strapped in with a harness, but they can easily move around.
The chair's two floating armrests and three balloon tyres ensure they float safely and comfortably. The floating armrests create stability in the water and ensure the chair stays upright while moving through the water.
When the floating armrest is swivelled back and the harness unclipped, the user can float out to swim and snorkel.
Marine biologist tour
The event included a marine biologist tour guide as well as support volunteers to create an educational and enjoyable marine experience.
An inclusive experience
Family members went out on the water with those in the Mobi-Chair to experience the snorkelling event together.
Next event on the cards
EMS are scoping out locations for future inclusive snorkel events next summer including at Port Noarlunga and Second Valley, which are both in Encounter Marine Park.
EMS also plans to add Reef Boards to their program, which are basically body boards that have portholes for underwater viewing.
These will be trialled when the company runs its 'Swim with the giant Australian cuttlefish' event at Whyalla this winter. Using a reef board means the user doesn't have to get in the water, so it's a great way to enable people with sensory issues to experience these colourful underwater creatures up-close.
To get involved or find out more visit the EMS website.
Would you like to know how people with disability can take to the trails at Deep Creek National Park? Check out our story about thefree trail rider you can hire.ain image courtesy of EMS.