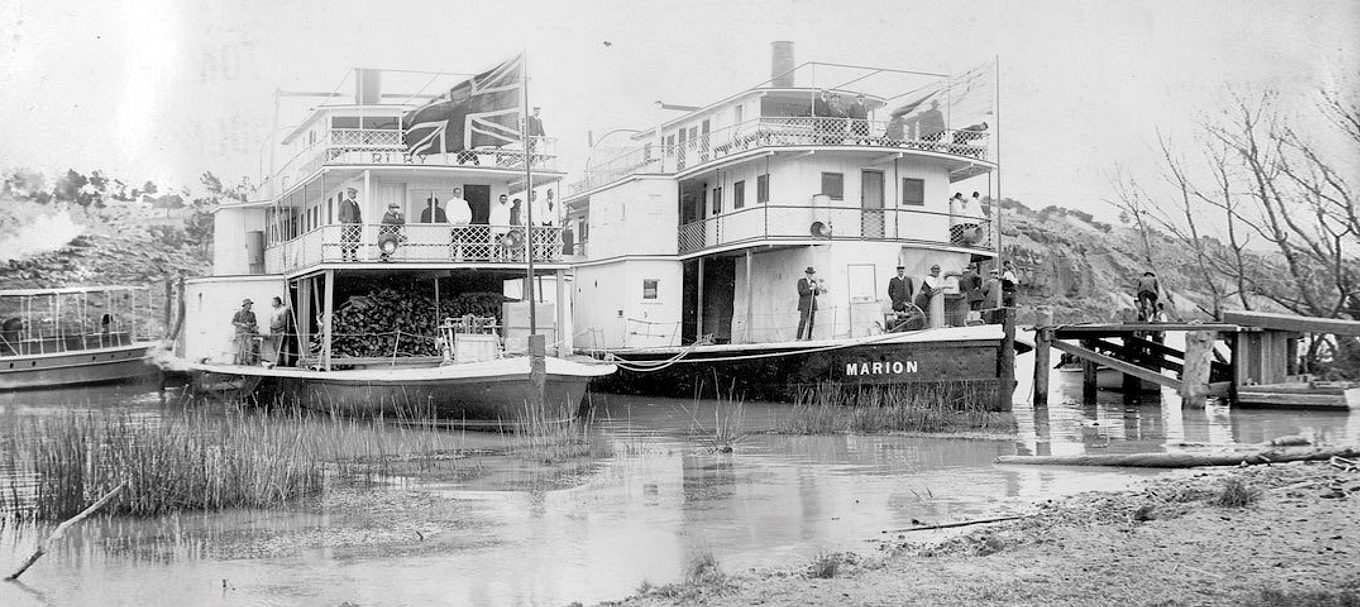 Your guide to the River Murray's historic paddle steamers
Interested in historic paddle steamers? Find out which two were just included on SA's historic shipwrecks register.
Can you imagine a time when paddle steamers transporting fruit, wood, mail and other supplies would travel along the River Murray to service local communities?
And did you know that many of these paddle steamers were abandoned along the riverbanks when they weren't needed anymore, left to rot, and now lie wrecked beneath the surface of the river or along its banks?
A good way to learn about this bygone era is to see some of the relics for yourself, and there's no easier way to do so than on the River Boat Trail.
But first, here's some of the region's history to get you up to speed, as well as details about the latest wrecks to be classified as historic shipwrecks and how to see them for yourself.
Paddle steamer history
From the 1860s through to the early 1900s, the River Murray was thriving with the putter of paddle steamers, transporting passengers and goods throughout Riverland communities.
Paddle steamers were an important connection with early European settlement and development of the Riverland.
Towing large barges, paddle steamers weaved the winding course of the Murray-Darling system, supplying stations and towns with supplies, and carrying passengers and various goods to market, including mail, fruit, wool, wood and livestock products.
In fact, many of the families still living in the region can trace their roots back to the early pioneers who depended on the river trade to get their produce to market, or to early practitioners in the river trade itself, whether as vessel owner/operators, shipbuilders or wharf operators.
Where are the paddle steamers now?
As technology evolved in the early 20th century, it became quicker and more economical to transport people and goods by road and rail, so our reliance on paddle steamers began to diminish.
As time went on, more and more steamers and barges were abandoned on riverbanks, waiting for work that never came.
With many steamers left to fall apart and rot, it's great to know their memory is kept alive through photos, relics and historic records.
Historic paddle steamer shipwrecks
Earlier this year, two River Murray paddle steamers, Monada and Ventura II – both lost in 1944, were classified as historic shipwrecks under the South Australian Historic Shipwrecks Act 1981.
This law means that all shipwrecks, and any associated relics, are automatically entered onto the Register of Historic Shipwrecks database 75 years after they are wrecked.
These new additions to the shipwrecks register brings the total to about 80 shipwrecks that lay beneath the River Murray's surface or along its banks.
1. The Monada
Monada, built in 1870 by Abraham Graham, was considered the strongest vessel ever built at Goolwa due to its planking on iron frames and sturdy construction.
In 1944 the Commonwealth Navigation Branch prohibited the owners from working the vessel and it was dismantled at Morgan, on the western bank between Punt Landing and Landseer Slipway.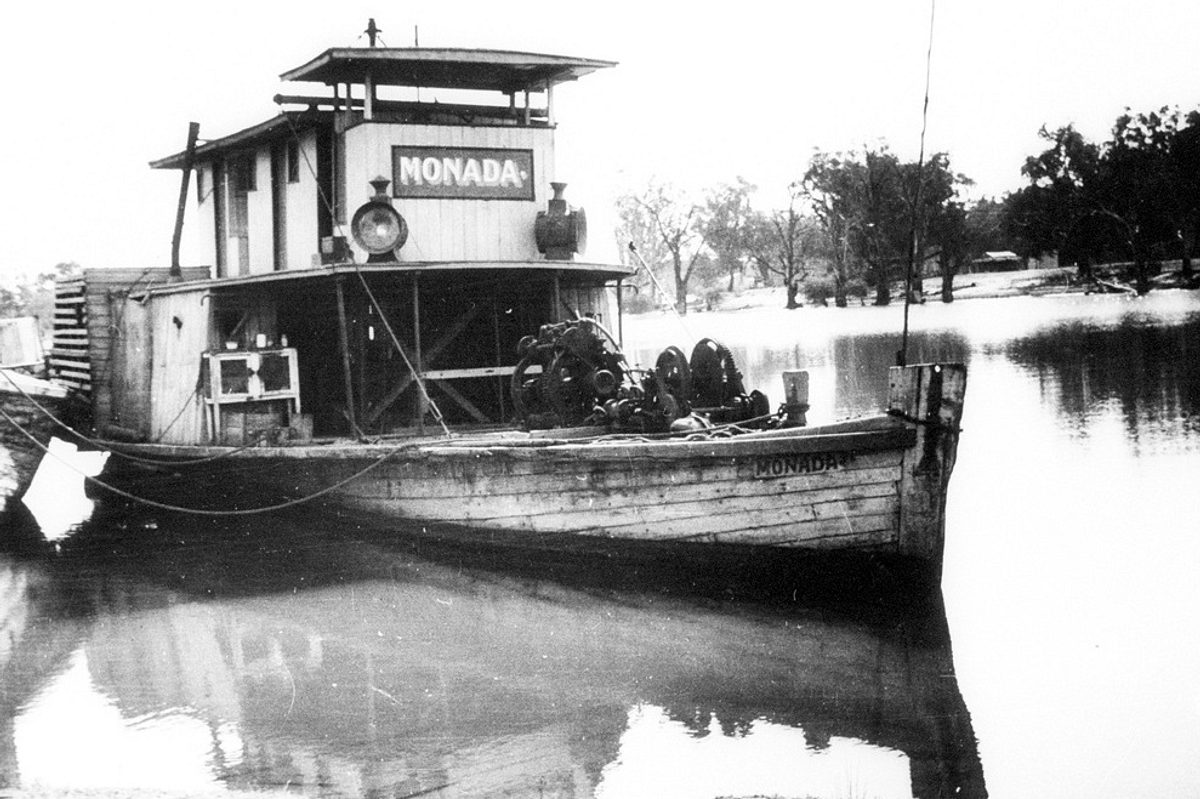 2. The Ventura II
The second steamer, Ventura II, was built at Morgan in 1906 by Eliezer Hainsworth Dodd.
While little is known about its history, the Ventura II had quite a few owners during its almost 40-year operating life before it was abandoned in 1944, 2 kilometres downstream of Berri.
The River Boat Heritage Trail
You can discover more about the shipwrecks of the River Murray by following the River Boat Trail. The trail was installed in 2009, and highlights listed shipwrecks along the river between Border Cliffs and Goolwa, telling the stories of the vessels, places and people.
To explore the Register of Historic Shipwrecks:
Visit NatureMaps
Select 'Switch to Layer View'
Expand the 'Heritage and Tourism option'
Select 'Shipwrecks'
Want to learn more about SA's history? You might also like: 7 heritage places in SA you might not know about.
Main image:Paddle Steamers 'Ruby' and 'Marion' on the Murray River circa 1915 [PRG 280/1/22/205] (image courtesy of the State Library of South Australia)
This story was originally posted in February 2019.