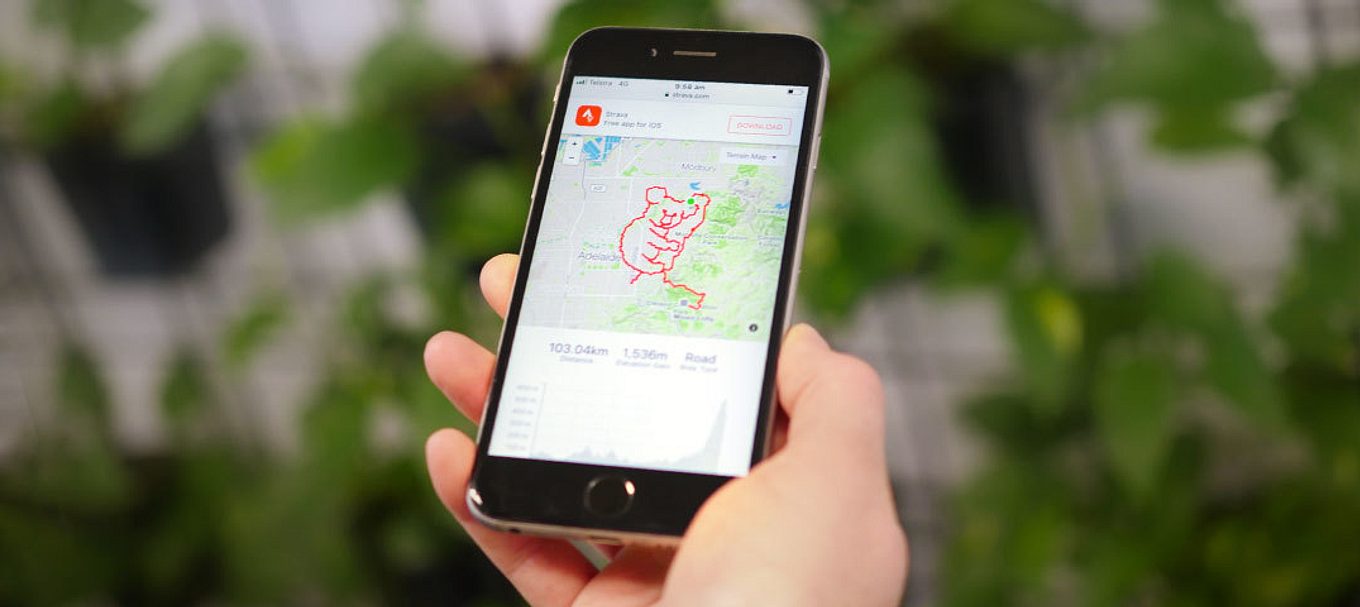 Your guide to Adelaide's new koala-shaped cycling route
Keen for a challenging bike ride with a twist? Have a go at this new ride and make your own Strava art.
Have you heard of Strava art? It's when your workout route forms a pattern or picture when viewed from above.
Most commonly, people track their route using the GPS on their phone or exercise tracker with the Strava Fitness app to form their artwork, hence the name Strava art.
It's a popular concept around the world, with runners, cyclists, swimmers, walkers, hikers and skiiers all getting in on the act. Stravartists will often go to great lengths to create artistic routes or to travel around other people's artworks.
There are hundreds of Strava art routes across the world – including amazing images of animals, cartoon characters, historical figures and even Christmas images.
And now there's a new Strava art ride in Adelaide – a 103-kilometre route in the shape of a koala sitting on the branch of a gum tree.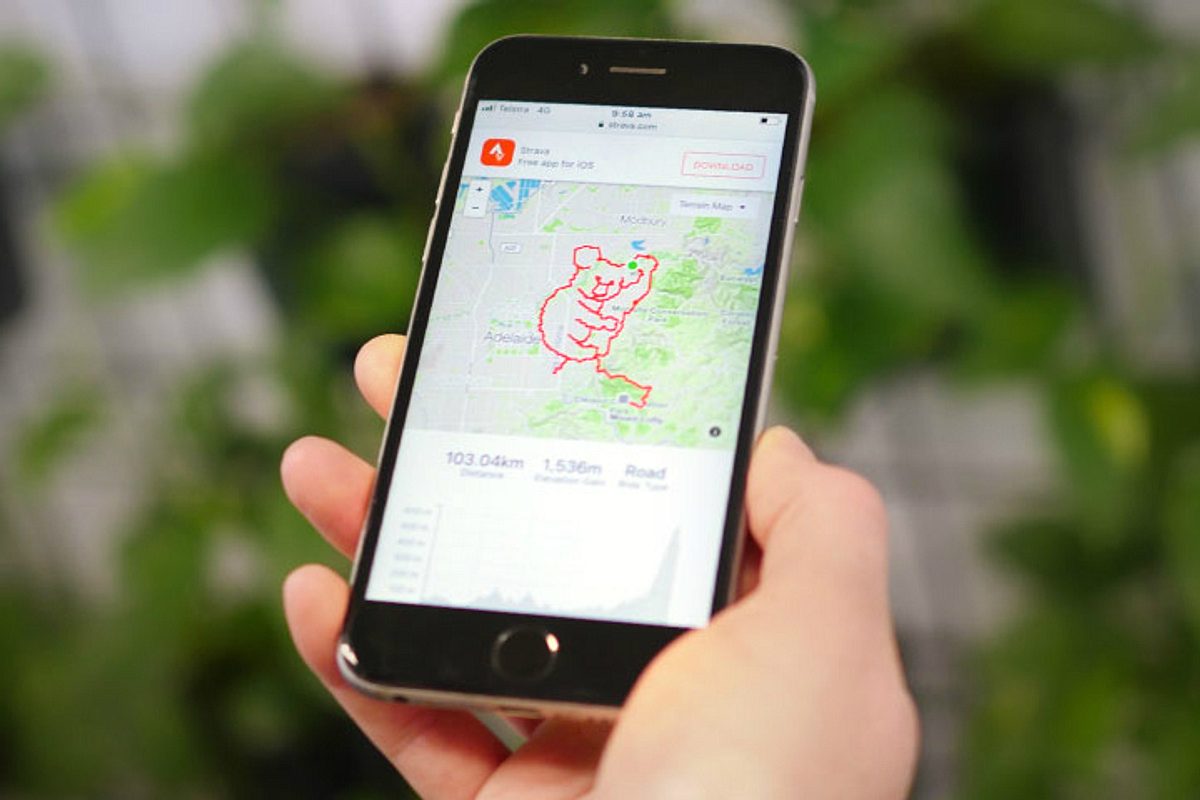 Great koala ride
Dubbed the Great Koala Ride, the cycling route begins in Paradise, 11km northeast of Adelaide's CBD. It winds its way through the city's eastern suburbs with several U-turns required on quiet back streets, as well as a few major roads that need to be carefully negotiated.
After 73 km you will complete the koala and be back at your starting point in Paradise. For the stronger rider there's an opportunity to continue on to complete the tree branch.
This part of the ride winds its way up Greenhill Road and, after over 100km and 1500 metres of climbing, ends at Cleland Wildlife Park – one of the few places in Australia where you can hold a koala.
While you might be tempted to test yourself and zip around this route as fast as you can, remember that you're riding on regular suburban streets for much of it, so you need to obey the road rules and stay safe. The route also includes one section of path that is only accessible outside of school hours.
Safeguarding koala populations
While the ride itself might just be a bit of fun – or not, depending on your fitness level – the reason behind its creation is a little more serious.
While koalas may appear plentiful in some parts of SA, they are actually under threat in other parts of the country.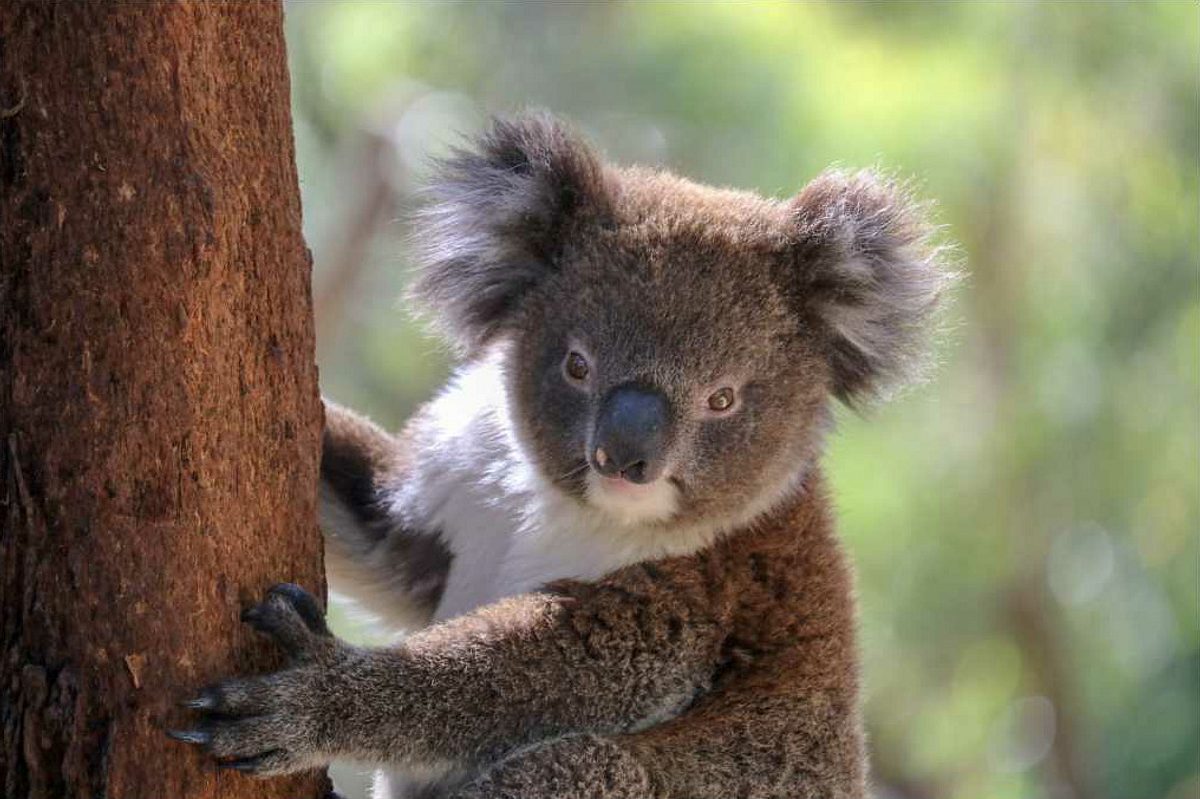 In some states they have been declared vulnerable to extinction, largely because of factors like disease, climate change, loss of habitat, overcrowding and starvation.
The Great Koala Ride aims to raise awareness about the plight of these much-loved iconic creatures and highlight the work of the newly created International Koala Centre of Excellence.
This research organisation, based at Cleland Wildlife Park, will lead ground-breaking research into the biology, management and conservation of koalas.
One of its projects involves investigating oxalate nephrosis, a kidney disease that affects a large percentage of koalas coming into care in Adelaide's Mount Lofty Ranges region.
If you're interested in learning more, check out the website and consider making a donation to support this vital research.
Love South Australia's iconic species? Then you might also like these stories:10 things you might not know about wombats and 6 native animals that are better in SA. Check out ourAnimal Encounterslibrary for more.