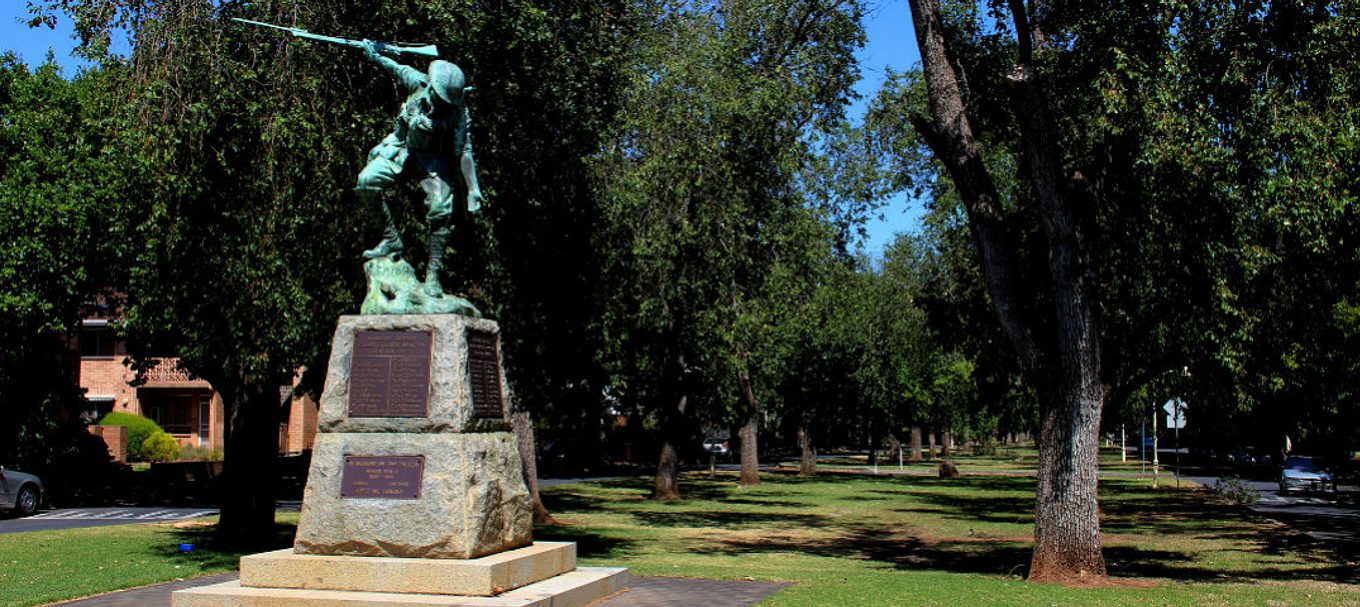 Places where you can observe Remembrance Day in South Australia
This Remembrance Day, pay your respects at one of these significant places connected with the war effort.
At 11 am on 11 November 1918, the guns on the Western Front fell silent, bringing the four-year conflict, now known as the First World War, to an end.
The day became known in Allied nations as Armistice Day and was observed each year in memory of the fallen, including one minute's silence at 11 am to remember all war dead.
There are many places in South Australia where you can pay your respects, including a number of heritage places.
Here are some suggestions:
Military places
The Torrens Parade Ground in Adelaide was used as a mustering point, enlistment centre and parade training ground during both world wars, while the Keswick Barracks, established in 1901, was a centre of local military activity. The Australian Army has a museum here and Building 32 is heritage-listed.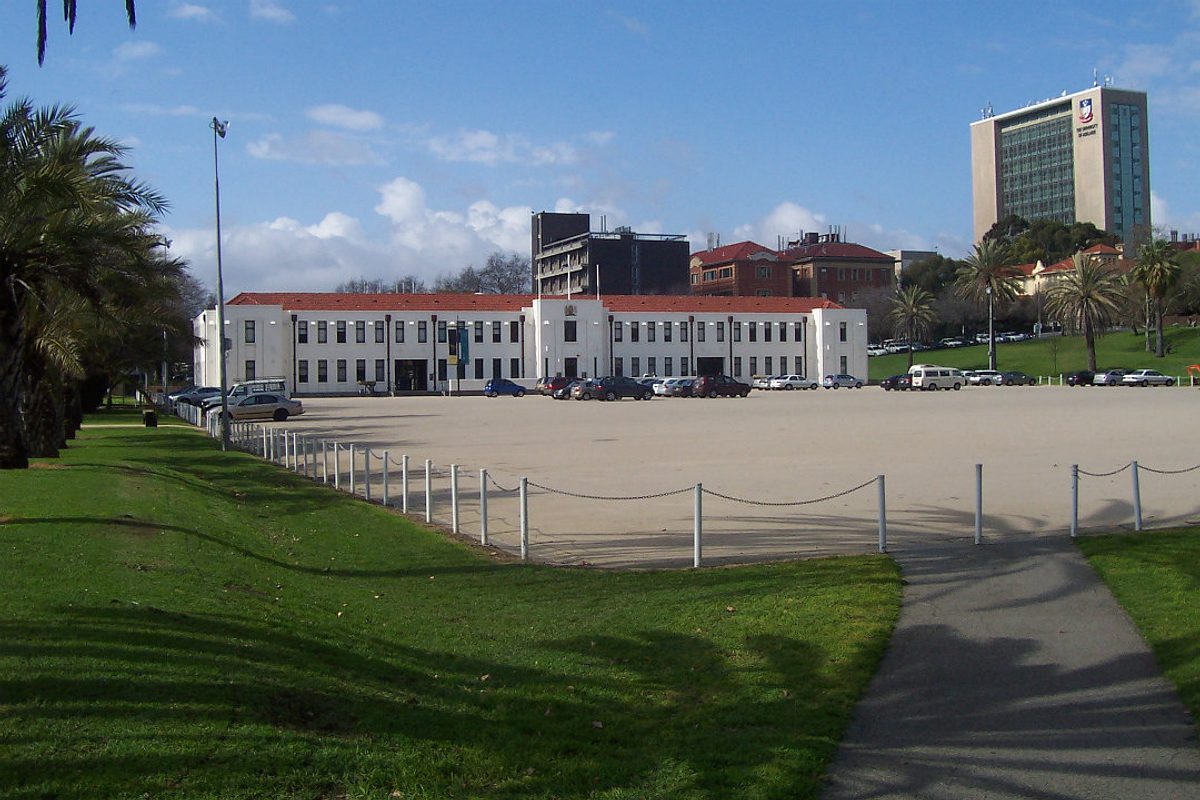 The Fort Largs and Fort Glanvillebarracks and military buildings were part of the first national defence network and were also used for training and storage of ammunition during the war.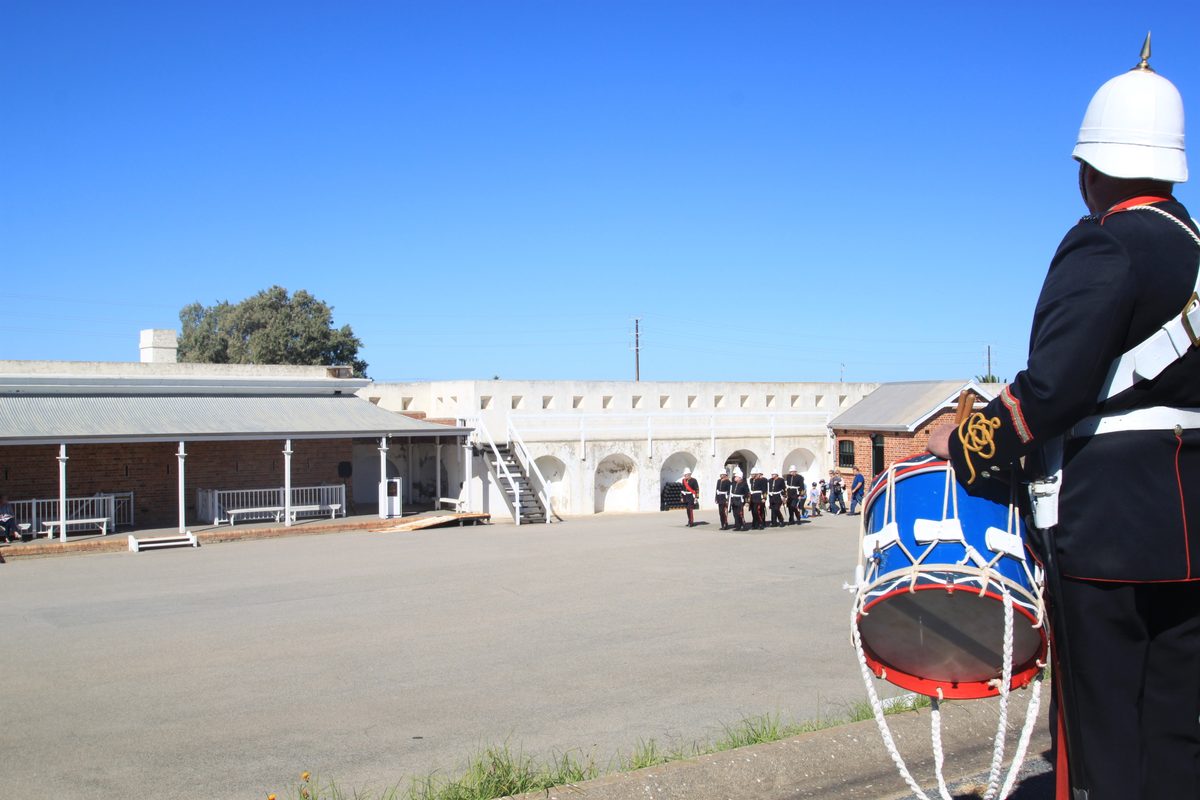 Sculptures and monuments
War memorials recognise service and loss, but they also remind future generations about the cost of warfare.
Most people would be familiar with the National War Memorial on North Terrace in the city. It was built in honour of those who served in the First World War and was unveiled in 1931. It hosts Anzac Day and Remembrance Day formalities and its inner walls bear the names of South Australians who died.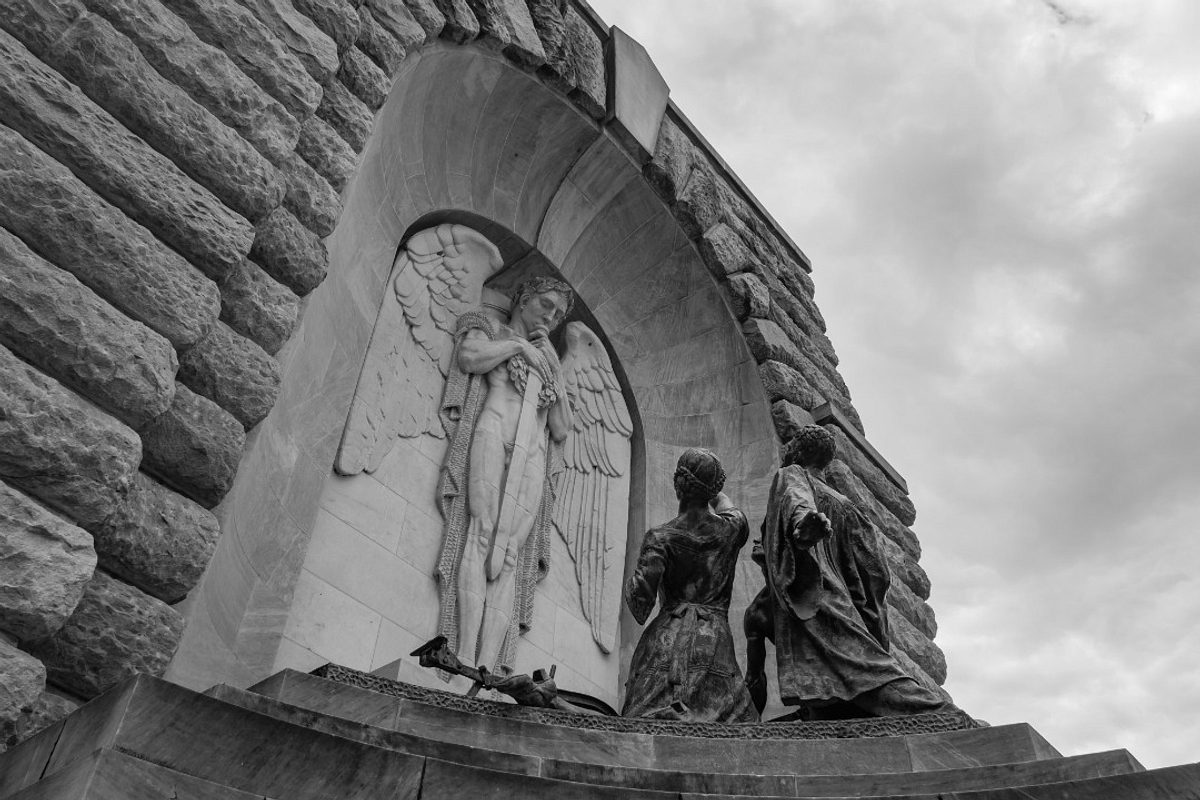 But there are many imposing regional memorials that capture the post-armistice desire to pay tribute to members of local communities who served or died.
Two examples are at Burra and Angaston. The Burra monument - a tall granite column with a bronze statue of a digger holding a rifle and bayonet - dominates the town square and is a good place to pay your respects.
The Angaston War Memorial features a bronze figure depicting the Archangel Michael, mounted on pink Angaston marble. It's set in a garden that offers another ideal place to reflect.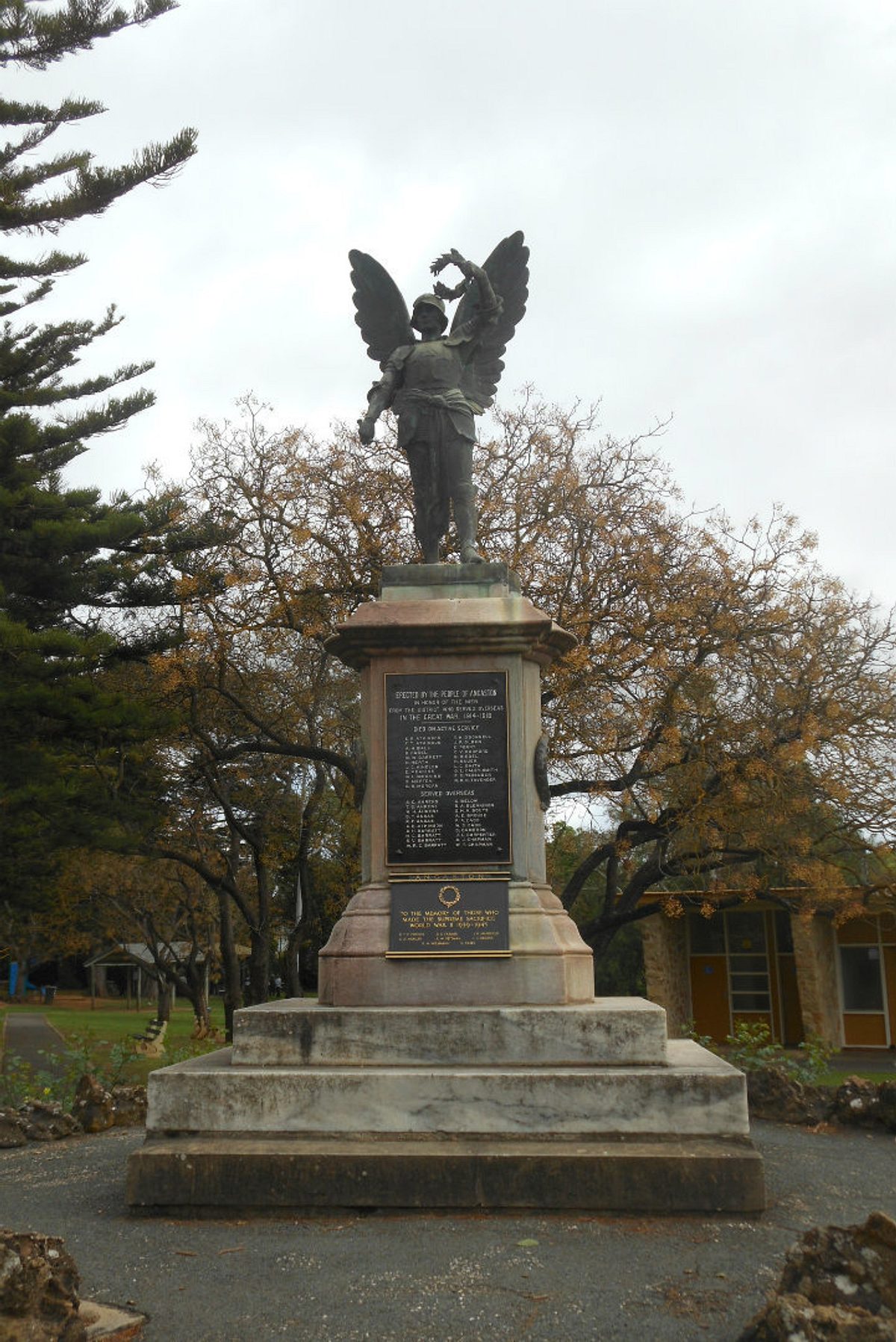 There's plenty of heritage-listed memorial gardens you can visit. The avenue of trees along Alexandra Avenue at Rose Park in Adelaide has the serene feel of a park, and there's also a bronze memorial statue and plaques in tribute to the fallen.
The Soldiers' Memorial Gardens at Strathalbyn were designed in the style of a town common where you can sit on the lawn by the river or visit the monument.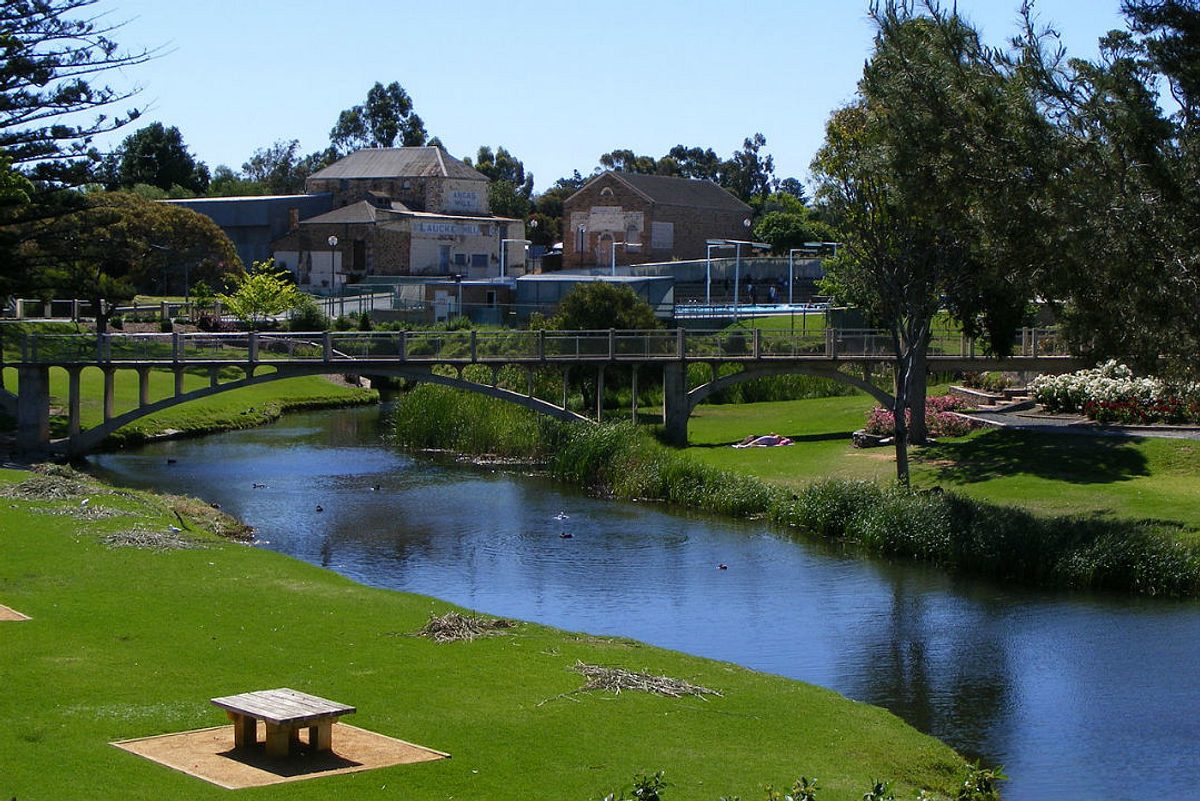 Lest we forget.
Main image: Alexandra Avenue at Rose Park, Adelaide (image courtesy ofJenny Scott)
For more information about these places, or any heritage-listed place, search the register. If you'd like to learn more about some of South Australia's heritage places, check out our blog about some of the state'slesser-known heritage placesor followHeritage SAon Facebook.
This story was originally posted in November 2018.