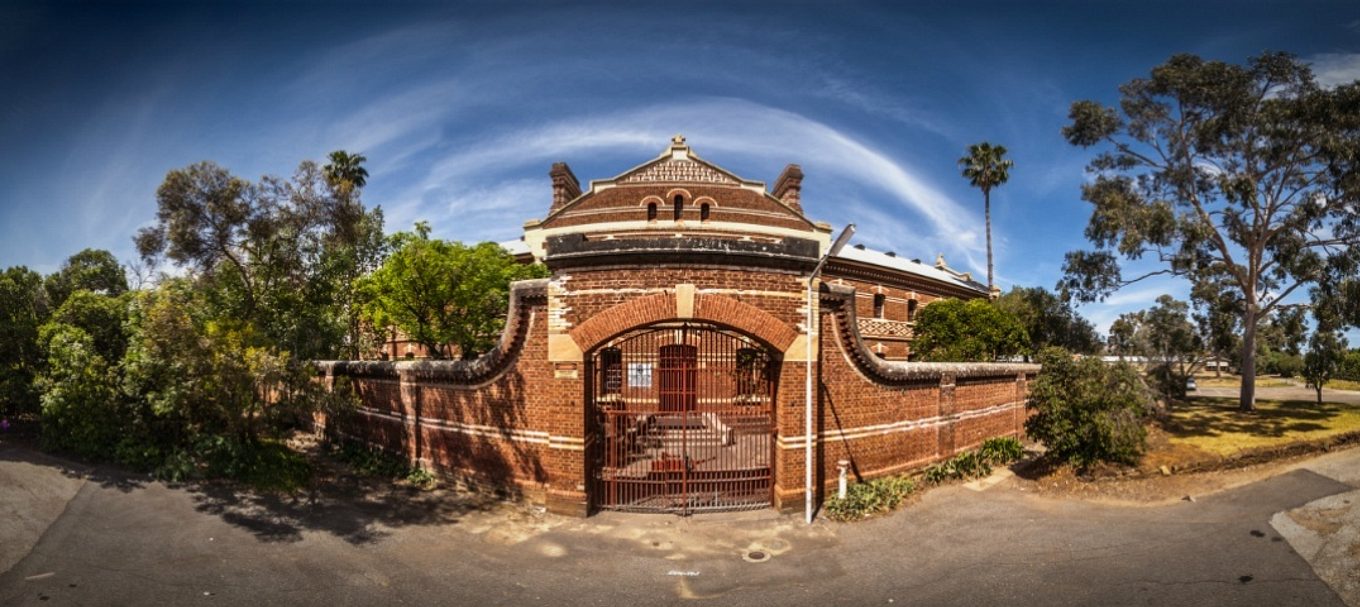 Discover SA's rich history captured in photos
If you're fascinated by South Australia's heritage, check out these extraordinary photos taken by photography buffs
From coastal obelisks to expansive gardens, South Australia has a rich history to brag about.
Get a taste of SA's heritage places and spaces by checking out some of these striking images that have a story to tell.
Obelisk dreaming – photographed by Dale Turner
If you've ever driven along the south coast of SA, you've probably stopped to look at the pyramid-shaped Robe Obelisk at Cape Dombey. In the mid-1800s, Harbour Master Captain Thomas Lipson requested that a marker be built to prevent ships from running aground on the wreck-prone coast.
The limestone obelisk was finally completed in 1855 after three attempts, but it was not painted in its current distinctive red-and-white stripes until seven years later because mariners complained that it wasn't visible enough.
It might look like a solid block, but it has an internal room that was once used as a store for the equipment needed for sea rescues.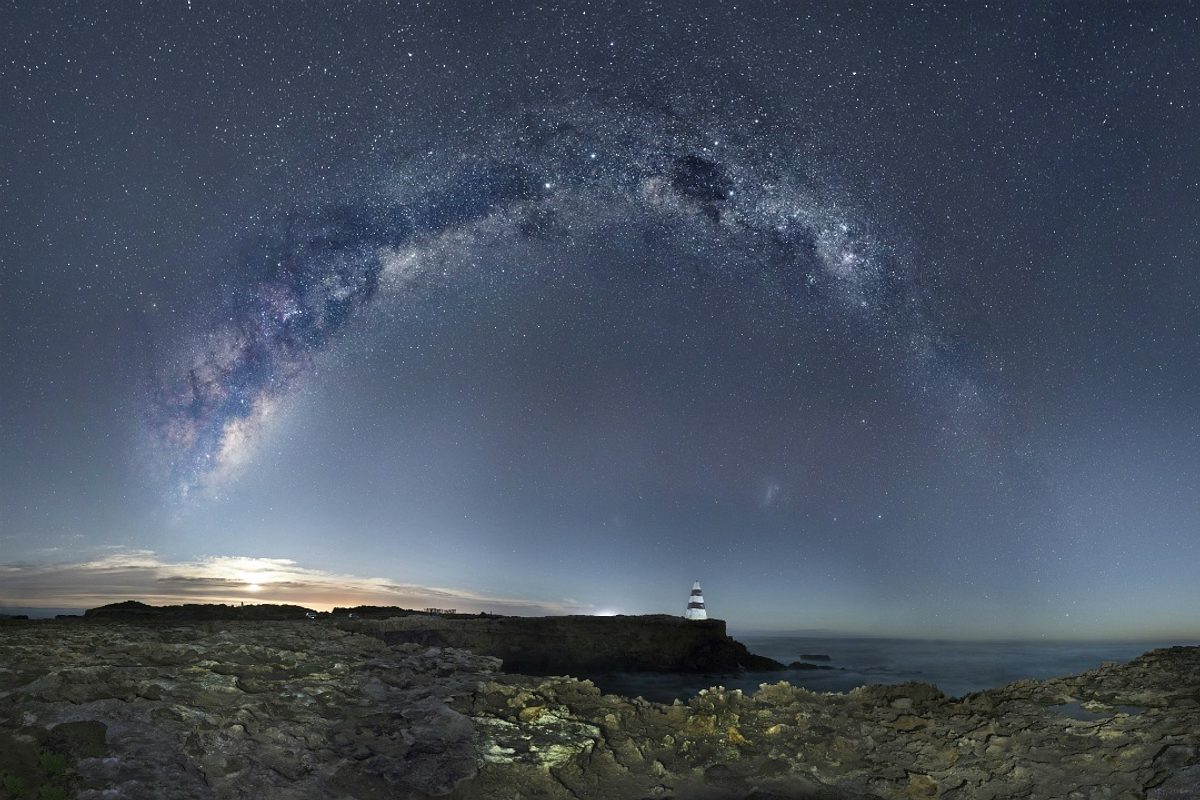 Z Ward main entrance – photographed by Tony Redhead
Z Ward at Glenside Hospital was designed for the incarceration of the criminally insane in the 19th century, and it is the only example of such an institution left in SA.
Designed by Government Architect Edward Woods, the ward's prison-like design, both inside and out, shows how people with poor mental health were treated in the 1800s.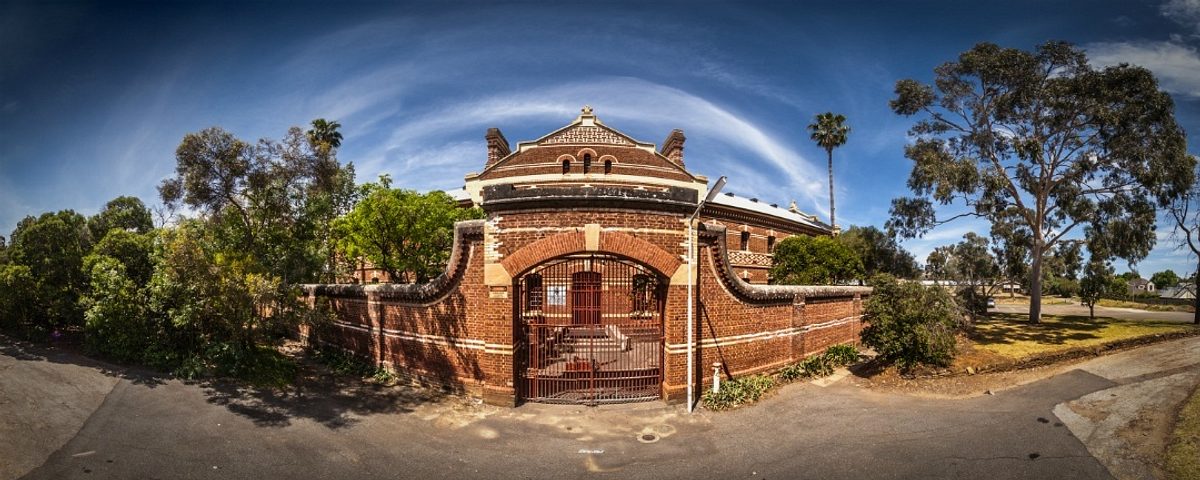 Sturt Gorge waterfalls – photographed by Andrew Moore
The Sturt Gorge glaciation in Sturt Gorge Recreation Park is listed on the SA Heritage Register as a geological monument because it shows evidence of glaciation – or an ice age – millions of years ago in the Precambrian period.
When SA geologist Walter Howchin showed in 1900 that the rocks in Sturt Gorge were glacial, it was the first time anyone had been able to prove there had been an ice age in the southern hemisphere.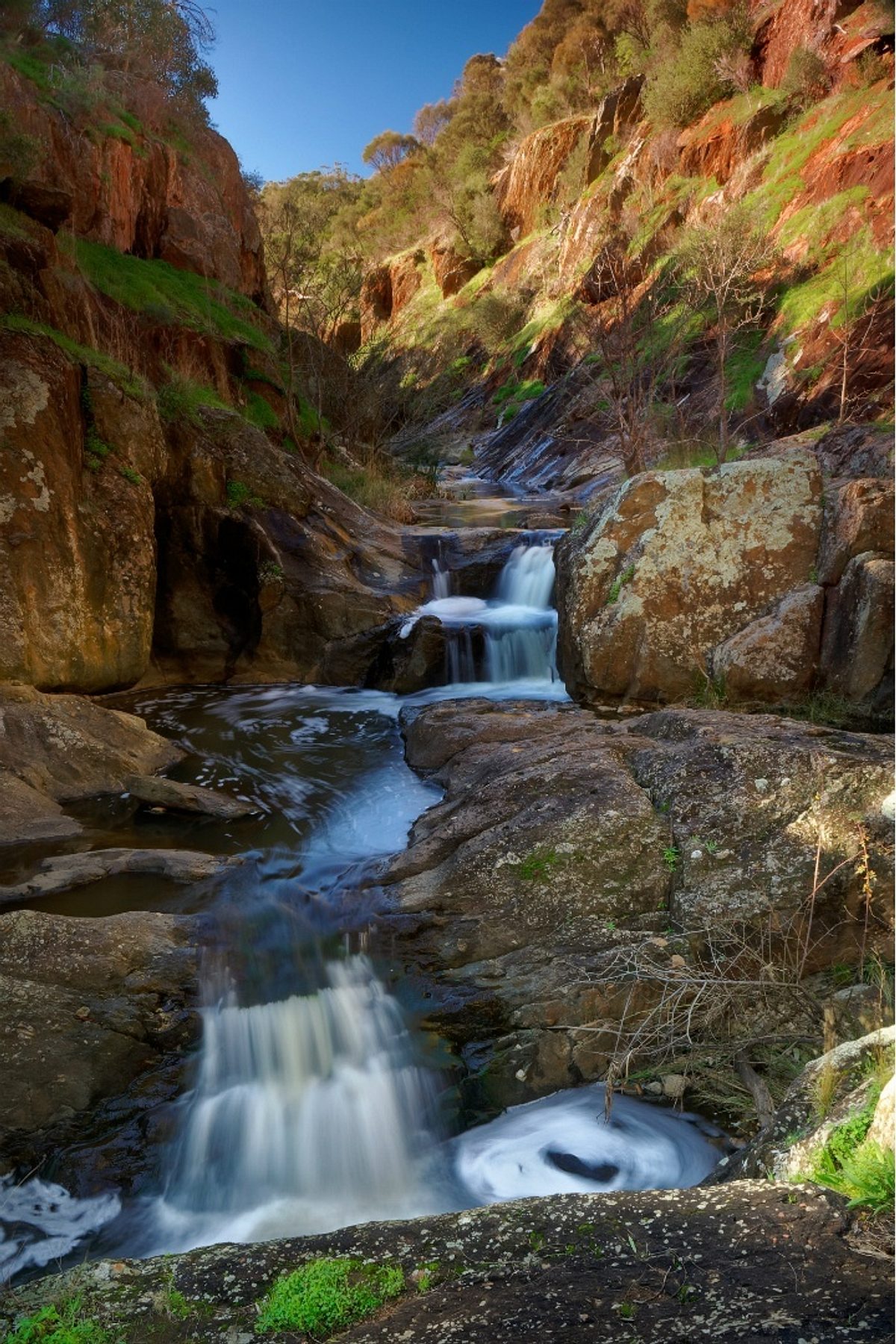 Carrick Hill Gardens – photographed by Catherine Lawless
This stately Springfield manor was completed in 1939. It was designed by local architect James Irwin for Sir Edward Hayward, whose family owned the building that formerly housed the John Martin's department store. Sir Edward's wife, artist Ursula Barr-Smith, designed the extensive gardens.
The house was left to the state of South Australia when Sir Edward died in 1983. It is open to the public for 11 months of the year and is a popular venue for weddings and art exhibitions.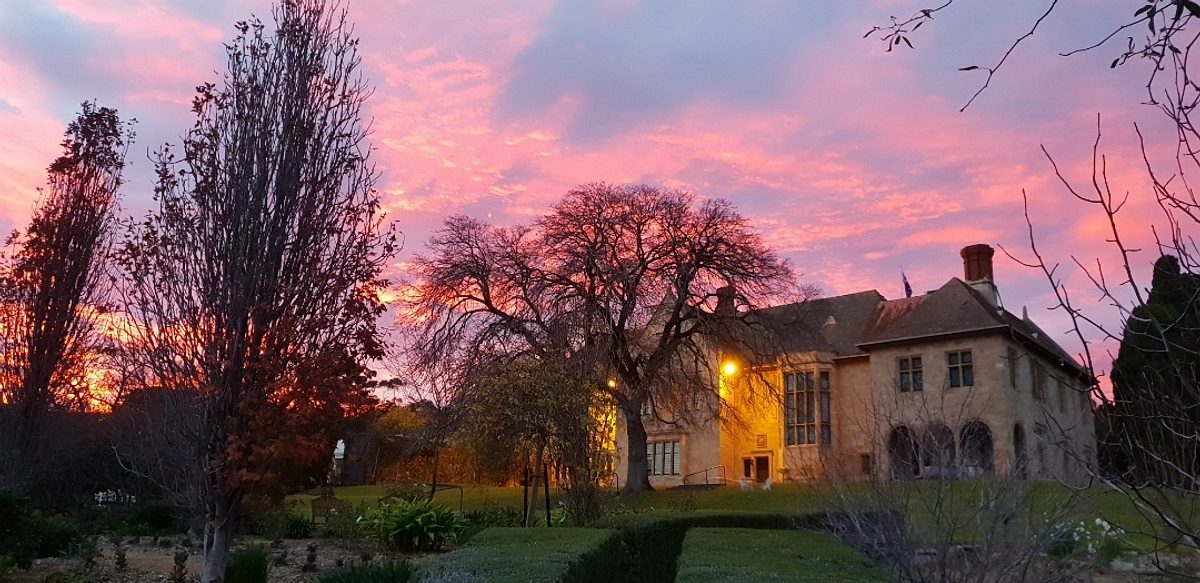 Lake Hamilton Station outbuilding and stone wall – photographed by David Farlam
Lake Hamilton Station is at Mount Hope, not far from Coffin Bay. The station was first taken up as a pastoral lease in the 1840s, when it was known as the Sharinga Run. In 1851 it was consolidated with neighbouring properties as part of the largest individual landholding on Eyre Peninsula.
The heritage buildings on the site include a stone homestead thought to have been built in the 1850s and a number of outbuildings and ruins.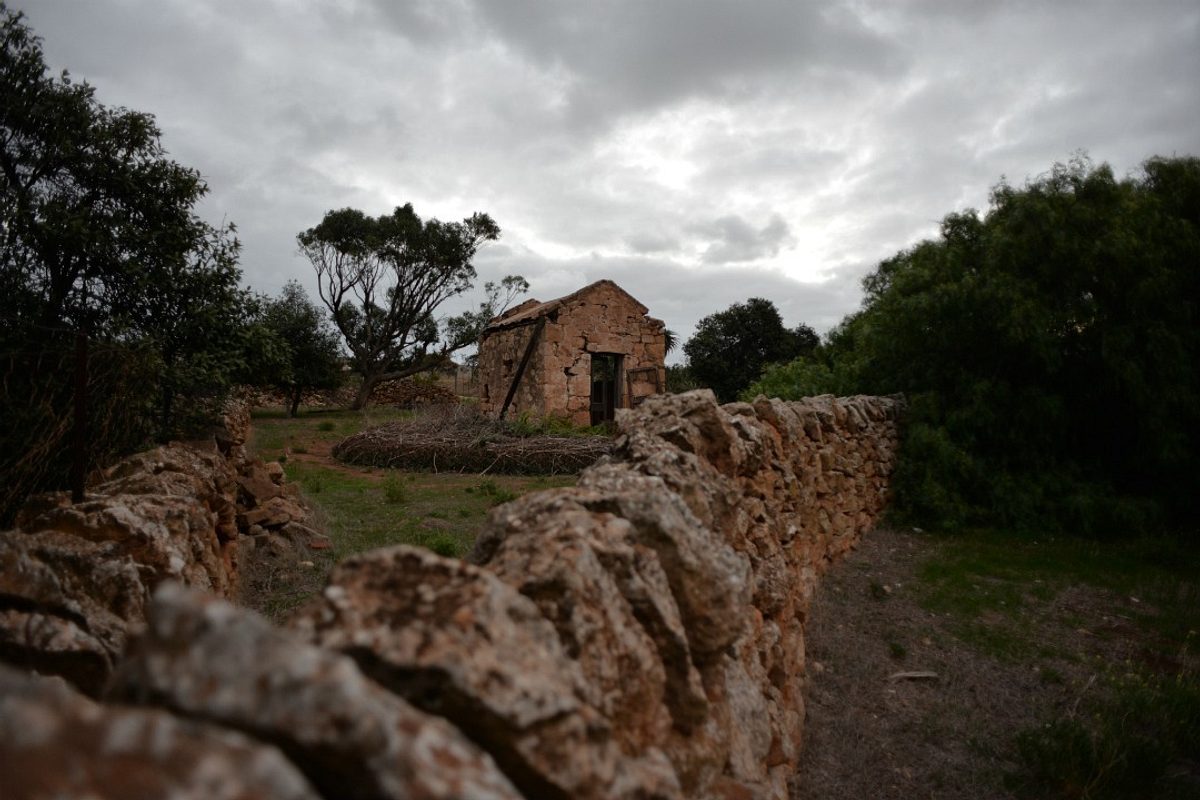 You be the judge
All of these stunning images are courtesy of the Heritage SnAps competition, which invited South Australians to photograph their favourite State Heritage Place in return for the chance to win some great prizes.
Now it's over to you to vote for your favourite and help decide who will take home the People's Choice Award.
You can see all the photos and cast your vote for your favourite. Everyone who casts a ballot will go into the running for a selection of Rinaldi Honey Nougat. If that's not enough of a sweetener, we don't know what is!
Voting closes Friday, 24 August 2018 and the winners will be announced on Friday, 31 August.
Want to know more about South Australia's history? We've got a shipload of information. Check out our blog on theEthel shipwreckand South Australia's shipwreck trails.