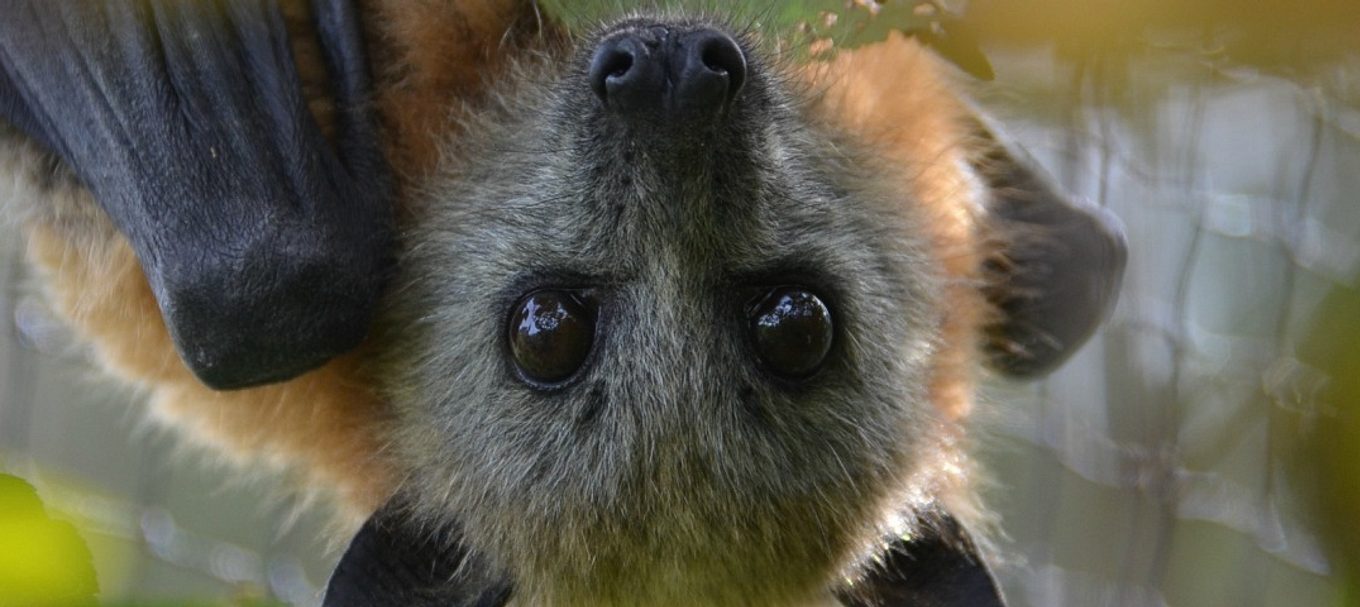 How flying foxes keep their cool in heatwaves
Flying foxes are flocking to the River Torrens for more than a dip. Here's how to make their visit a pleasant one.
If you visit parts of Adelaide's River Torrens during hot weather you may see flying foxes dipping their bellies in the river, like this:
Grey-headed Flying Foxes drinking from River Torrens January 2018
It may seem like a strange manoeuvre, but they do it for a reason. These wet-bellied creatures then land in nearby trees and lick the thirst-quenching water from their fur.
It might sound like a quirky thing to do, but it's actually more serious than that.
Drinking during the day is not typical behaviour for these nocturnal wonders so the fact they've resorted to daytime drinking shows just how heat stressed they are.
You might also see them flapping their wings constantly in an attempt to keep themselves cool, but unfortunately this can tire and dehydrate them, often forcing them to find water to drink – or perish.
Unfortunately in last week's heatwave alone, approximately 200 to 300 young flying foxes died.
How can you help?
If you find a dead or distressed flying fox on the ground, don't touch it. Instead phone Fauna Rescue SA's helpline on (08) 8486 1139. They have experienced and vaccinated people ready to handle flying foxes and provide appropriate care.
If you see a flying fox while you're chilling out along the Torrens – or anywhere for that matter – there are a few important things to remember to keep yourself and the bat safe:
Don't touch bats that come to the ground.
Try not to get close to trees that are full of bats. They may fall out and are more likely to be stressed by people being nearby, particularly if they are resting on branches close to the ground.
Try not to make too much noise. In hot weather bats often rest in trees close to the water where they are more sensitive to disturbance than in their normal camp site.
Keep your distance from any bats that have fallen to the ground or into the river. Their response will be to climb to safety in the nearest tree, so please don't block their path.
Bats drinking in the river are approaching their temperature thresholds and are typically very tired. This reduces their responsiveness and increases their chances of making flight errors and accidental collisions. Reduce the chance of a collision by sitting down if you are nearby.
When jogging or riding in the area during hot weather, keep to more elevated paths away from the river if possible.
Refrain from taking dogs into the area as this puts additional stress on the bats and poses a high risk of bat-dog interactions.
For more information on Adelaide's flying foxes and extreme heat visit the Green Adelaide website. If you want to be up to speed with how best to help other stranded or orphaned animals, check outour blog.
Main image courtesy of Deb Hopton.
This story was originally posted in January 2018