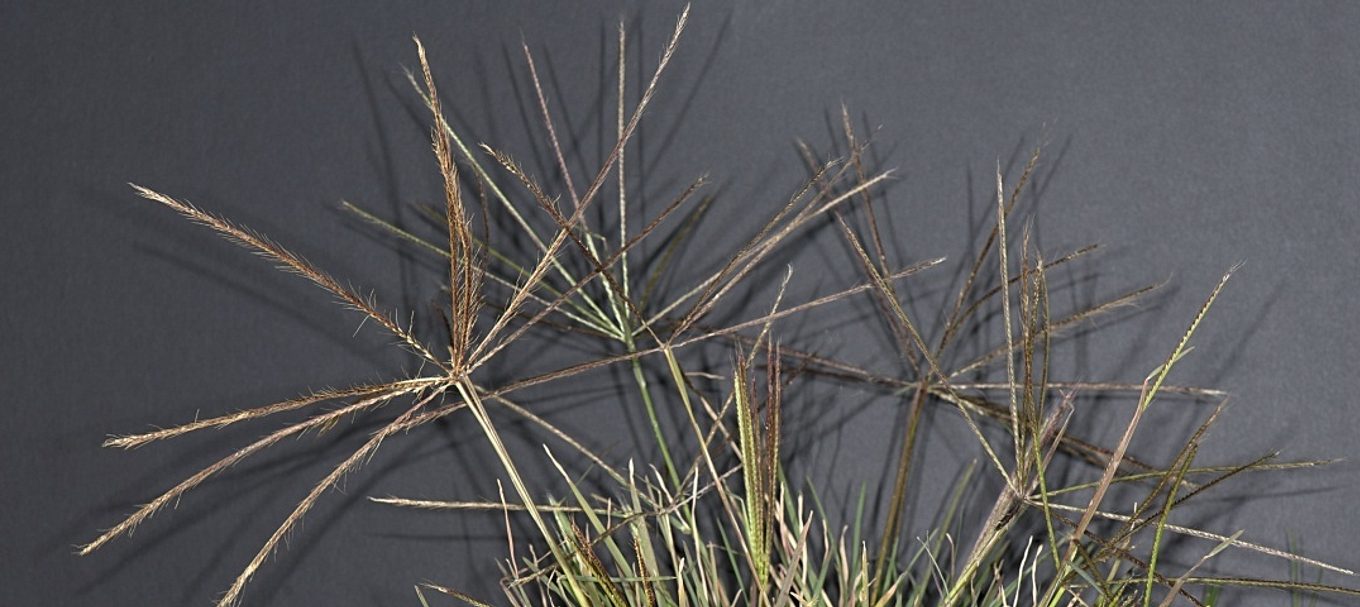 6 of the best native grasses to plant in your yard
Look no further than native grasses for a low-maintenance garden option. Here are 6 of our top picks.
Living on a patch of paradise on the urban fringe or running a large-scale farming property? Even if you've just got a small yard in the 'burbs, native grasses can provide many benefits.
Native grasses are low maintenance and once established in a garden, they don't need as much water or fertiliser as introduced plants, and only need occasional pruning.
Some species can also make a nice lawn, so you can ditch the introduced grasses and still have a soft spot to kick the footy.
You and your family won't be the only ones who love it – native wildlife will too. Many of our small native birds love to feast on native grass seed, while you might find skinks and lizards hiding among the foliage.
Native grasses also attract good bugs that help fight pest insects that destroy your garden or your veggie patch. In fact, market gardeners in the Adelaide plains use beneficial insects to save their veggies and grape-growers in the Barossa use them to protect their vines.
For rural properties in particular, Australian native grasses can also help reduce soil erosion, filter water going into your soil and waterways, and in a pasture it gives you year-round cover that you can use as feed for livestock.
There's so many Australian native grasses to choose from – here are 6 of our favourites:
1. Weeping rice-grass (Microlaena stipoides)
In South Australia, weeping rice-grass makes a great lawn. It can be grown throughout the state, but fares best in cool, semi-shady spots, such as the Adelaide Hills.
As a lawn, it will tolerate passive recreation and once established, it is low maintenance and requires minimal watering.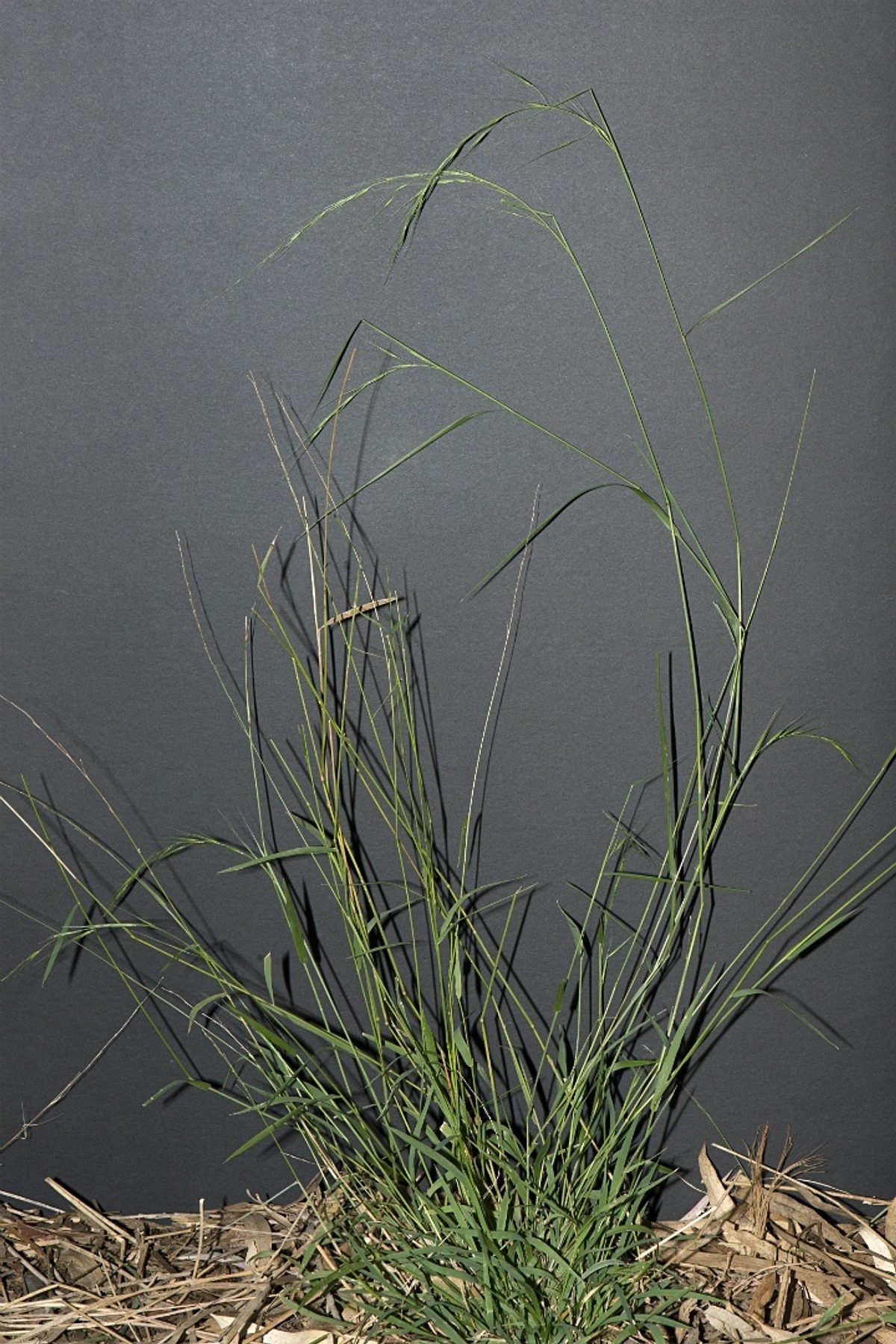 2. Kangaroo grass (Themeda triandra)
If you're looking for a species that the kids might get some fun out of too, kangaroo grass is a good choice as it attracts butterflies, and has long stems and seed pods that might spark their imagination.
Kangaroo grass has leaves that grow to 50 cm long in a strong tussock, which turn from green to red as they age. Its seed heads are a similar colour and pop up during summer and until late April.
Including its flowers, kangaroo grass can tower to more than 1 m high and looks great in the garden when planted in groups. It's not a huge fan of frost or stock grazing, but deals well with drought. It's great at attracting good bugs to the garden too.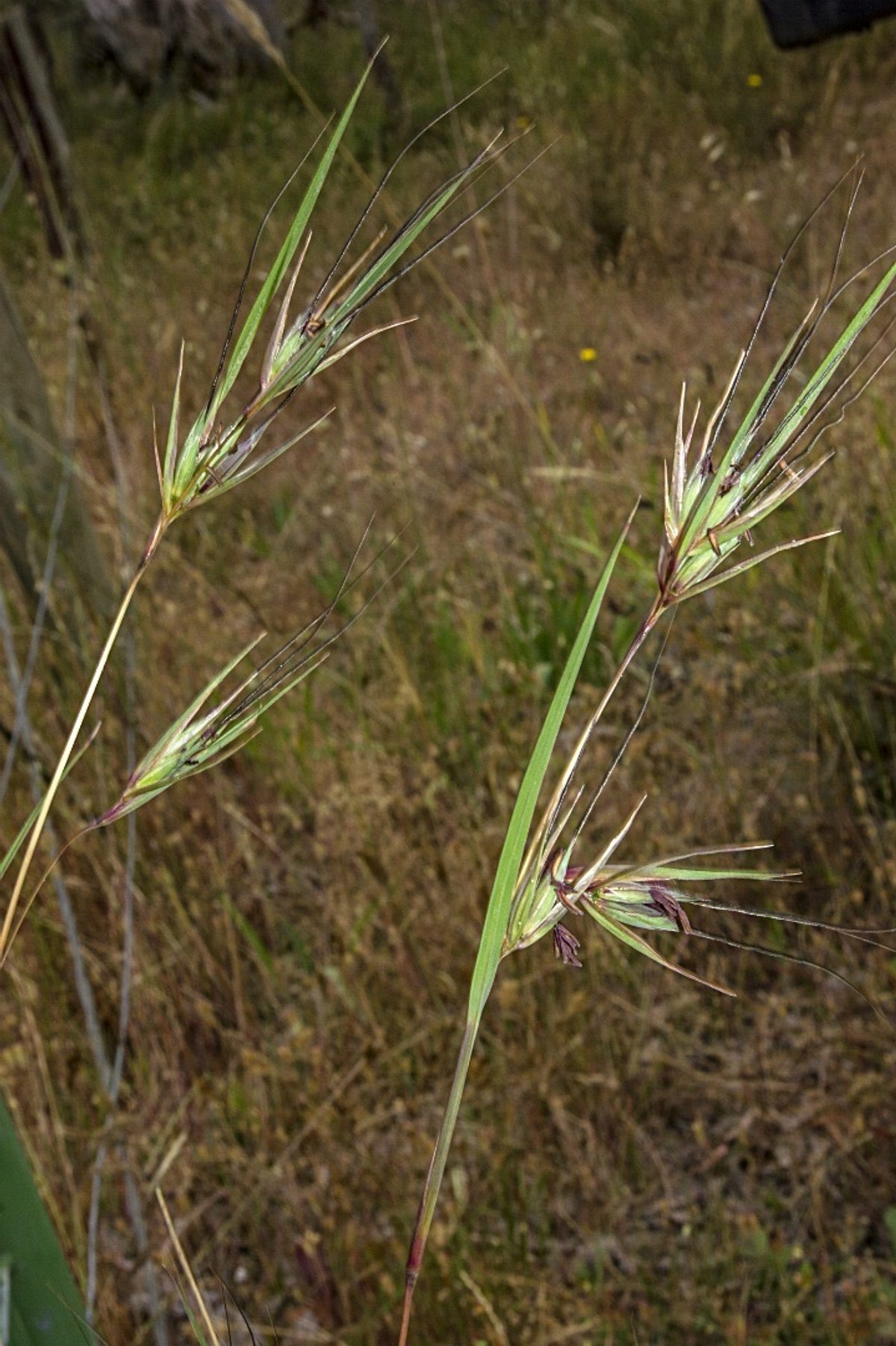 3. Brush wiregrass (Aristida behriana)
The flower heads of young brush wiregrass are said to look like green witches brooms with purple tips. As they mature, the flowers become a cream colour and eventually resemble more of a bottle brush.
Brush wiregrass generally grows to about 20 cm tall, with its flowers poking up higher than that. It flowers throughout the year, is very drought tolerant, and moderately tolerant of being nibbled on by grazing animals.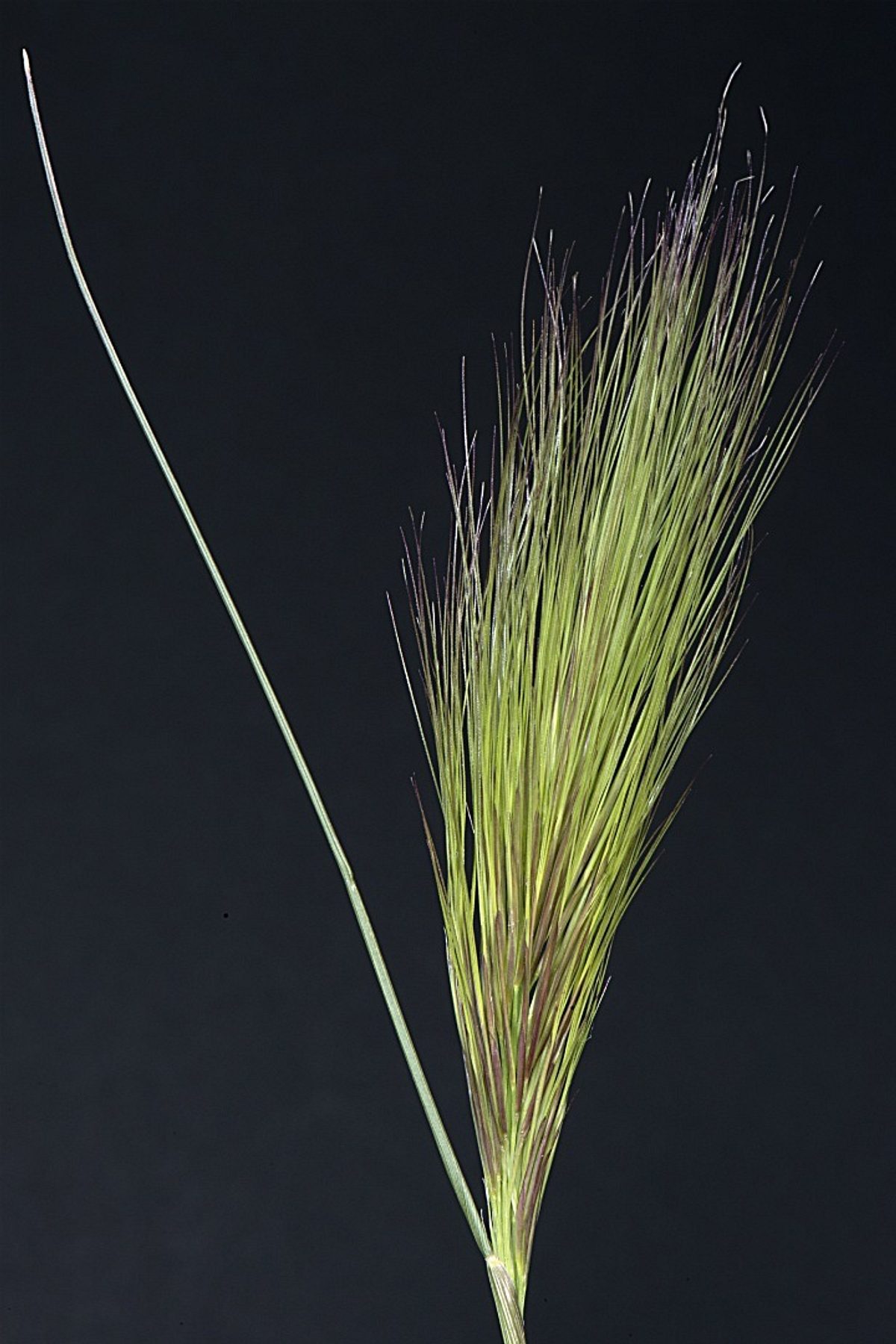 4. Windmill grass (Chloris truncata)
The name of this species says it all. Windmill grass has flowers that look like mini windmills, which coupled with its 15 cm tussocks make this grass about 40 cm high.
Unfortunately it's not the only species with these shaped-flowers though. Exotic species such as couch have similar shaped flowers, so be sure to check that you've selected the right species.
Windmill grass is tolerant of rotational grazing and is a favourite for sheep. It also makes a great lawn alternative in low traffic areas in drier areas, responding well to occasional summer rains.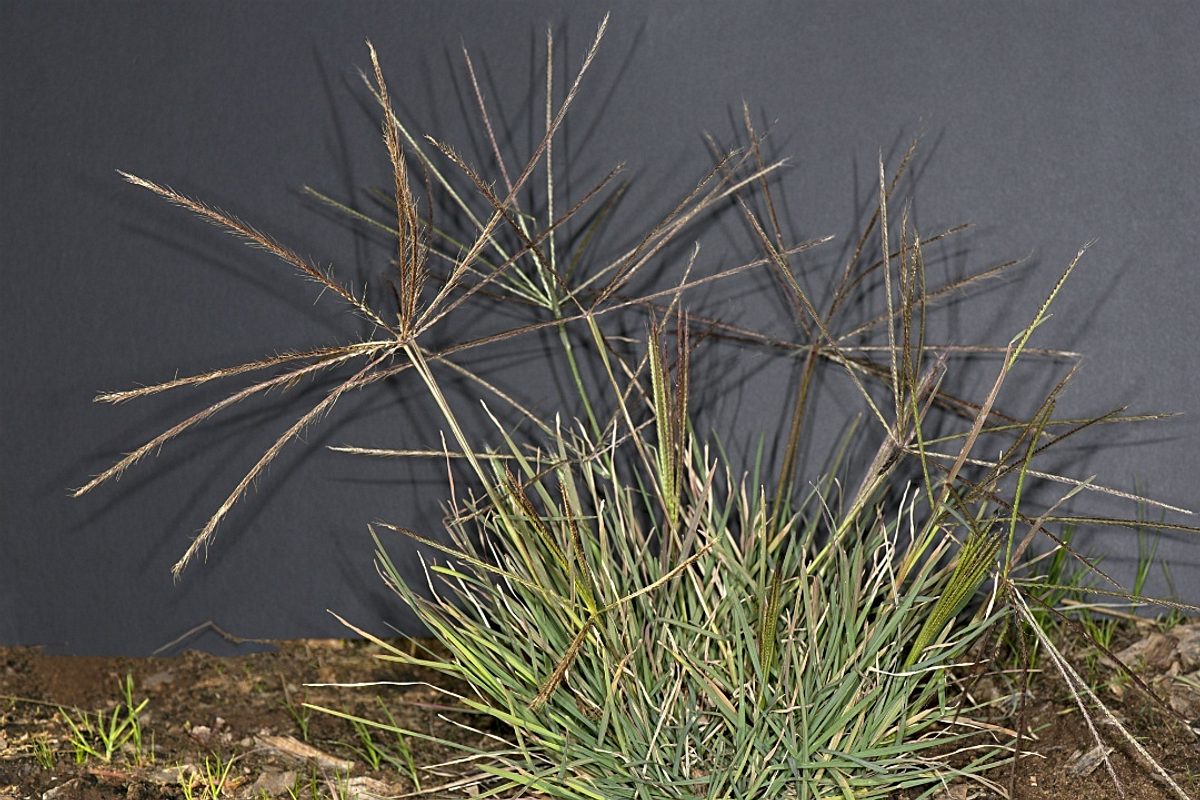 5. Bottlebrush grass (Enneapogon nigricans)
Bottlebrush grass has many nicknames, such as shuttlecock grass, octopus grass, and bottle washers, which refer to the appearance of the seeds in this grass' flowers.
It's these seeds that set bottlebrush grass apart from other species – there are no introduced species with seeds that look like these, despite many having the same shaped flower heads.
Bottlebrush grass grows to about 30 cm tall, including its flowers, and can survive drought but doesn't enjoy frost.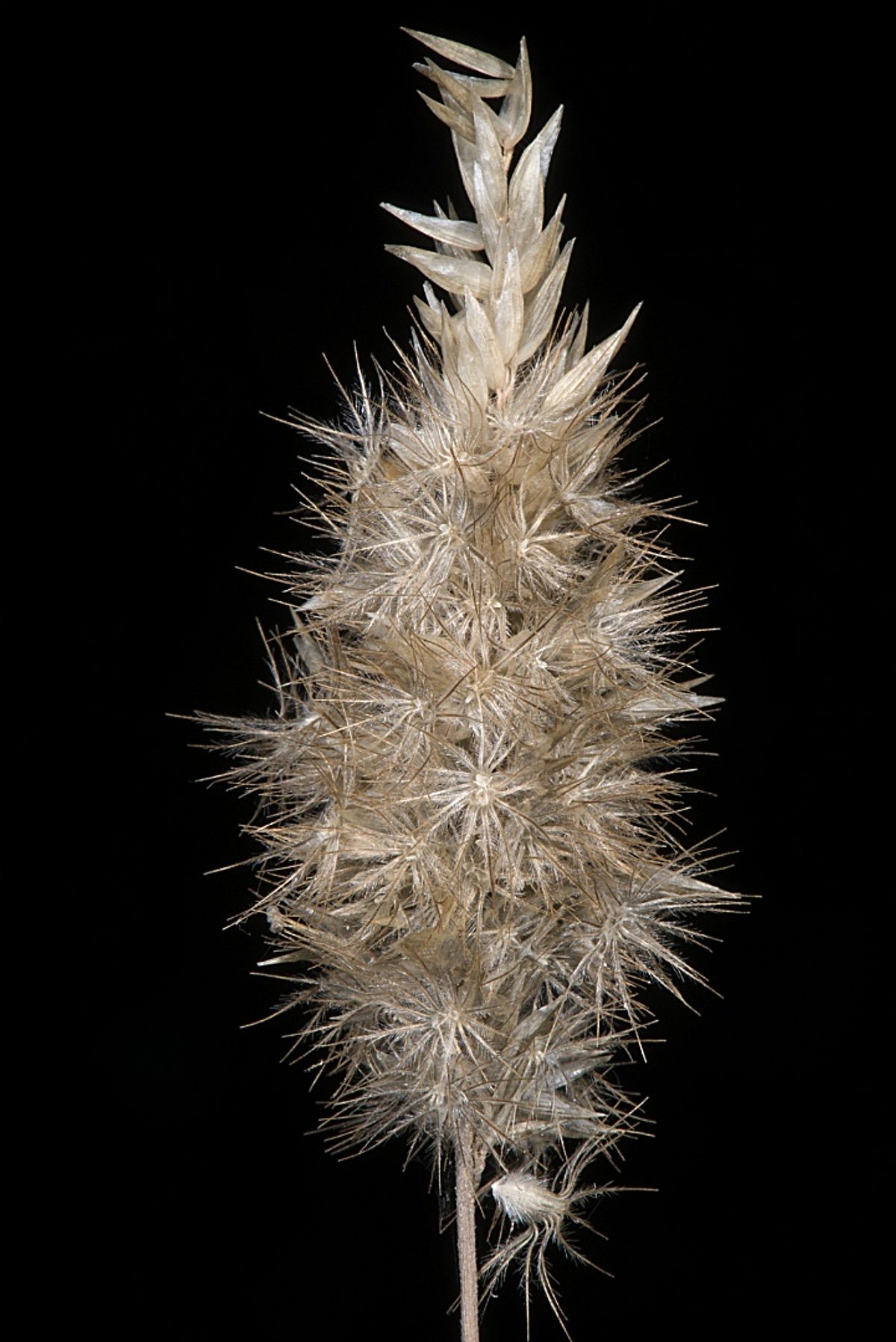 6. White top or wallaby grass (Rytidosperma species)
Do you have a good imagination? You might think white top or wallaby grass (Rytidosperma caespitsum) seed looks like a ballerina in a tutu, with long legs and a few wisps of hair.
If you're after a native grass that offers more than just its interesting looks, you'll be pleased to know it's great at attracting those good bugs into the garden, including lady beetles and green lacewings, and is highly palatable to livestock.
Wallaby grass is also highly tolerant to both frost and drought, so with about 17 different species in this genus in South Australia, you're bound to find one that will suit your garden or farm.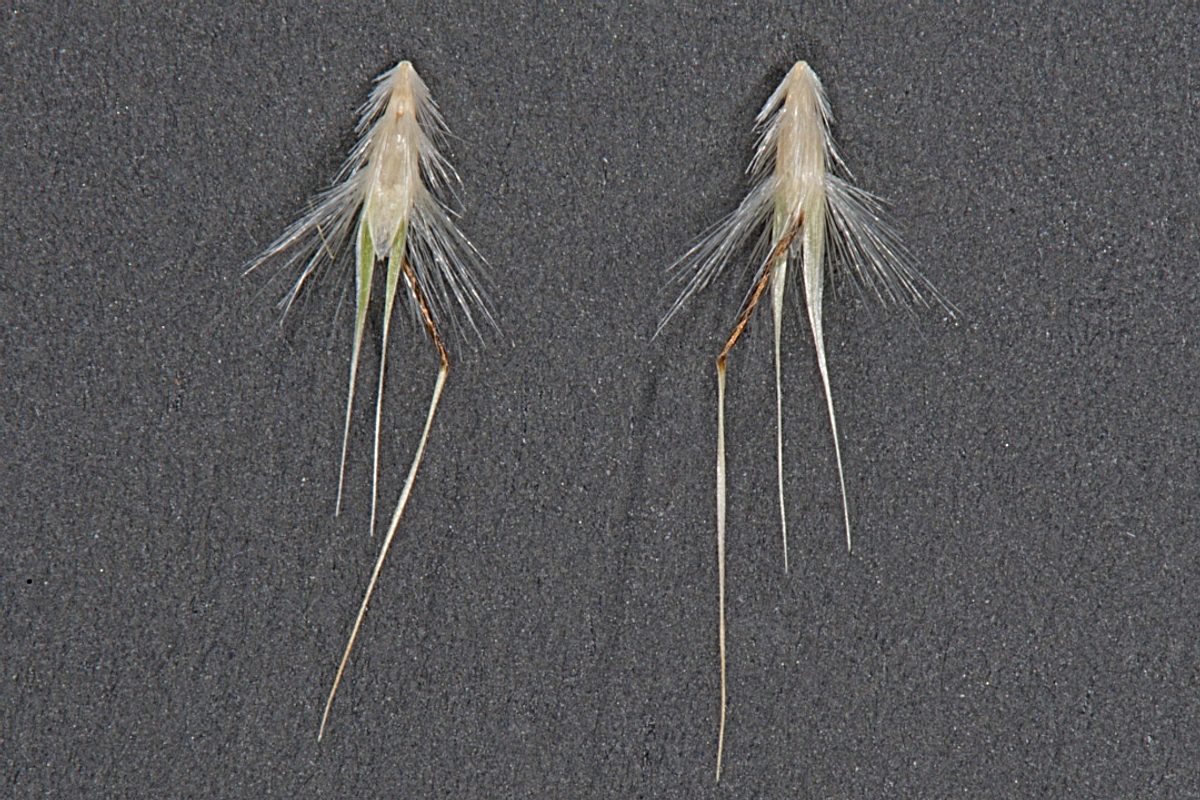 You can use the Botanic Gardens of South Australia's Plant Selector tool to find out which native grasses are most suitable to your area. Alternatively, head to a State Flora nursery for expert advice.
(All images are courtesy of C & C Chesson)
This story was originally posted in November 2017.