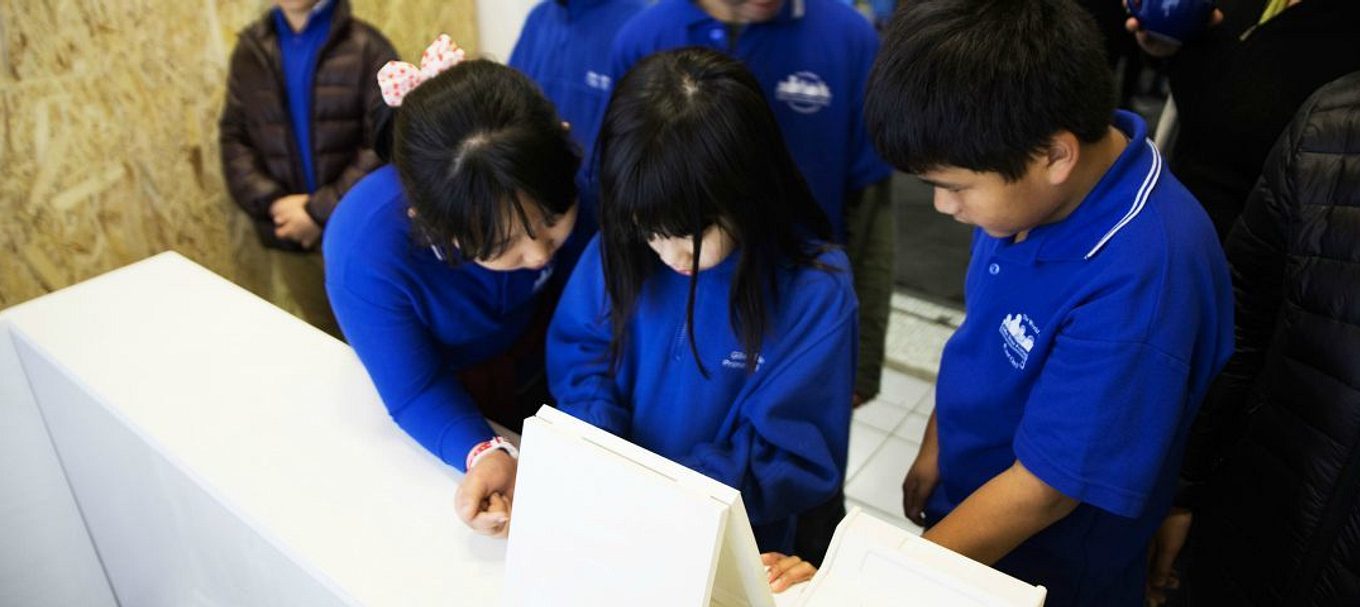 How kids can learn to stop wasting food
Reducing food waste is a job for the whole family. At this interactive display, the kids will learn why it matters.
Did you know that food waste is a big issue in Australia? The average Australian family throws out up to 20 per cent of the food they buy. That's more than $1000 worth of food a year.
It's bad news not only for you and your food bill, but also for the environment.
All that wasted food can mean more landfill, and the resources, water, emissions and energy used to make the food are wasted too.
That's why reducing our food waste is an important and practical way we can all help the environment.
If you've got the simple tips down pat, like planning your meals and buying what's in season, but you still seem to be throwing out too much, there could be another small problem lurking in your house.
The kids.
That's right. Think about who in your family is most likely to waste small portions of food by not finishing what's on their plate?
Those little leftovers can add up quickly, so maybe it's worth getting the whole family on board to reduce food waste. The challenge is though, how can you get your children to understand what it's all about – or even get them interested in learning?
Get interactive with The General Story
Next time you and the kids are in Adelaide, pop into the Adelaide Central Market and visit the new interactive digital display – The General Story.
It's a fun way to get the kids thinking about what goes into making the food in their fridge and pantry, and why they shouldn't waste it.
The kids can meet and interact with the digital characters Milk, Bread, Banana, Eggplant and Lamb Chop to discover where and how each is grown and made, how much energy and water is used to grow them and why they often get wasted.
Find out ways your family can reduce food waste in your home, and pick up some tasty recipes too.
Check out this video from the launch of The General Story to see how it works.
"