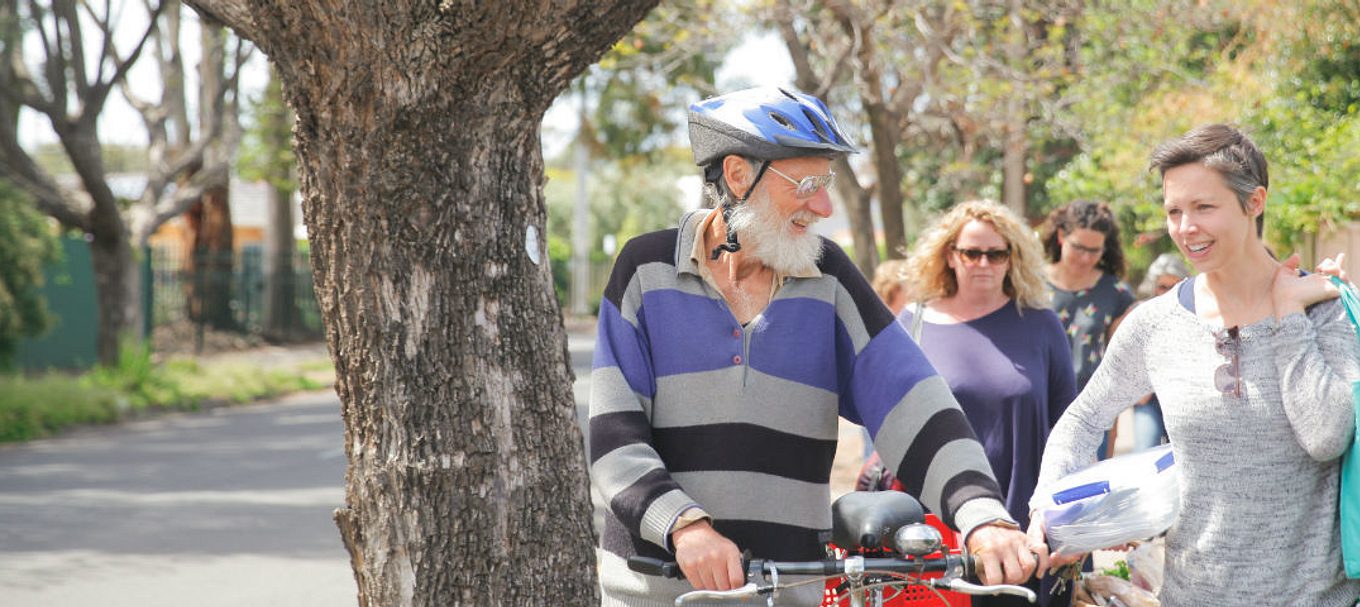 Learn to live a smarter, greener life in seven weeks
Lighten your impact on the environment with a course that will help you enjoy a more sustainable life.
Have you ever wondered how you could reduce your living costs, do your bit to tackle climate change, or start your own veggie patch?
These Living Smart short courses will help you live a more environmentally-friendly life. Here's a sneak peak of what you can expect to take home:
1. Reduce trips by car each week
Changing the way we travel is one of the simplest ways to slow down our contribution to global warming and save money. Recording a log of each of your car trips every day for a week will help you get a picture of how often you are using your car, and where cutting back is possible for you. Why not consider working in a couple of bus, train or tram trips into your week?
2. Raid the pantry for natural cleaners for a healthy home
You'd be surprised how many items in your pantry can be used for household cleaning, without the nasty side effects. Vinegar, Bicarbonate Soda and lemon juice go a long way to keeping you and your home healthy and clean.
3. Get to know our native plants
Native plants suit local climate conditions and are low maintenance, drought tolerant, require minimal water and don't need fertilisers or pesticides. Find out which plants are best suited to your suburb by using this handy plant selector.
4. Build a wicking bed
Wicking beds are great for growing lots of herbs and salad greens that would normally cost you a small fortune in the supermarket. They're ideal for small to medium spaces, are easy to set up and use very little water.
5. Create regular times for a healthy you
Living smarter isn't possible unless your body and mind is healthy and happy. For a happy and heathier you, incorporate regular exercise, meditation, nature play and time alone.
How can you find out more?
If you want to channel your inner green thumb, become a waste warrior, and create a healthy home and body by registering for the next available Living Smart course which kicks off at the Fullarton Community Centre on May 30.
The seven week course – which includes a local field trip – will take you on a unique journey that is interactive and practical. You'll connect with other like-minded individuals, sharing your experiences and drawing from theirs.
By the end of the course, you will be energised, inspired and ready for your next step, whether it is a small change in your own home or embarking on a community project with your new contacts.
Here's what the latest course participants had to say:
Living Smart SA