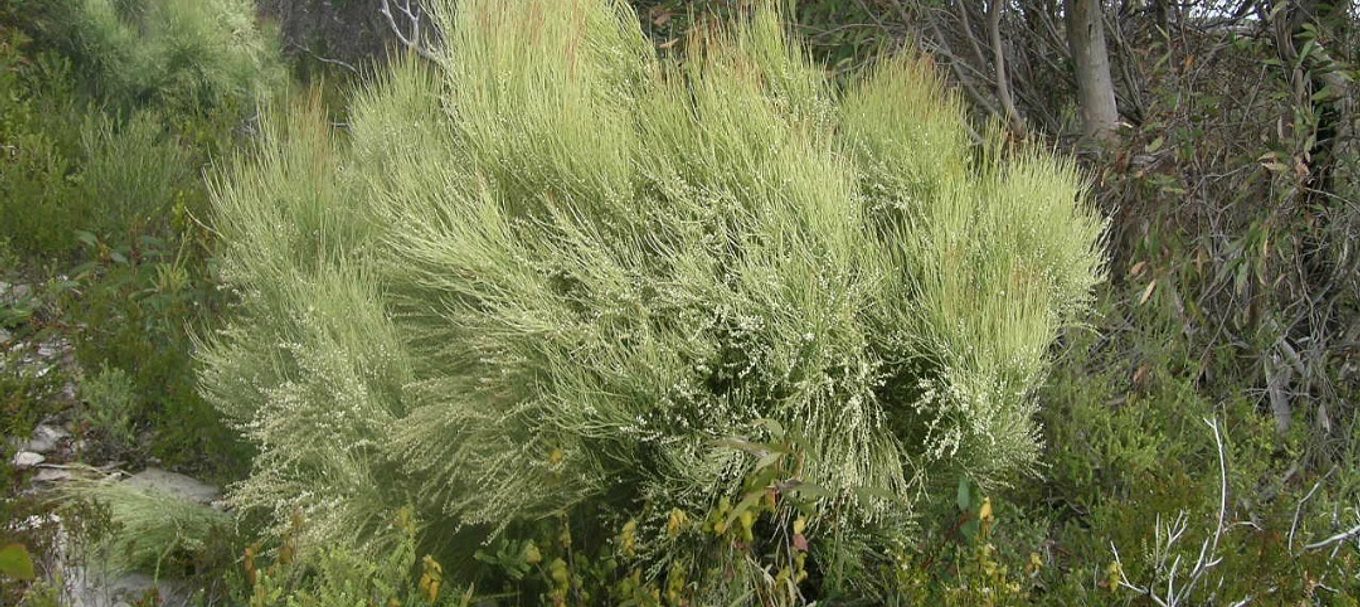 Plant of the month: the common sour bush
Challenge your green thumb. Have a go at growing the common sour bush at home.
As we dive deeper into the colourful foliage that is our South Australian autumn, April takes us to the coastal town of Port Lincoln, particularly south west to Lincoln National Park, April's park of the month.
If bushwalking is your cup of tea, Lincoln National Park has it all.
Enjoy wandering through the native scrub and woodland, over beaches and along cliff tops. But remember to stop, look around and bask in the natural wilderness of our state.
You may even spot the State Herbarium of South Australia's plant of the month, the native common sour bush.
The common sour bush is not as common as the name suggest – it's actually rare across Australia and difficult to grow.
However luckily for us it can be found in the southern part of SA, from Eyre, Yorke and Fleurieu Peninsulas, to Kangaroo Island and the upper south-east.
This plant is a soft compact whitish to yellow-green shrub that grows to about two metres high. The shrub flowers for much of the year with small white flowers and small greenish mistletoe-like berries.