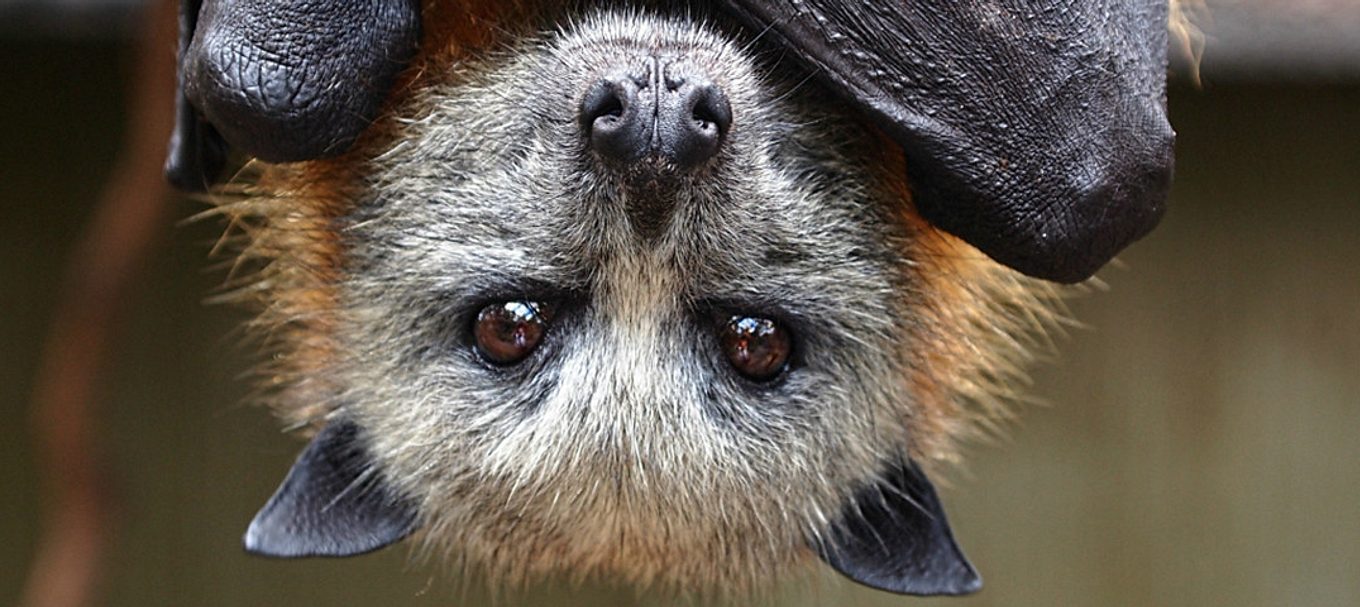 Everything you need to know about Adelaide's flying foxes
You're not going batty – there really are flying foxes hovering over Adelaide. Here's what you need to know.
Keep an eye out this festival season – you're likely to see what may appear to be a flock of large, rather noisy birds gliding through the Adelaide skyline.
About 10,000 grey-headed flying foxes roost in pine trees near the entrance to Adelaide Zoo.
A protected native species, flying foxes are relatively new to South Australia, starting to arrive about a decade ago, possibly due to the changing availability of food resources driven by climate.
They are a familiar sight in the eastern states, with numerous camps of up to 30,000 bats in some areas.
With a wingspan of nearly 1 m, they are among the world's largest bats. But despite their size are strictly vegetarian and feed predominantly on nectar and fruit.
They roost in trees during the day and fly out at sunset to their feeding grounds, sometimes up to 50 km away.
Along with the grey fur on their heads that give them their name, these flying foxes have a thick, woolly orange collar and dog-like faces – they're really quite cute and fluffy.
Are they as scary as they look in the movies?
Like most bats, grey-headed flying foxes are harmless in themselves, but they can carry viruses that can be deadly to humans.
Australian bat lyssavirus is a rabies-like disease that can be carried by both mega-bats like flying foxes and micro-bats like the mouse-sized Gould's wattled bat.
It can be passed through bites or scratches, though it has been detected in less than 1% of Australian bats. There have only been 3 cases recorded in humans in Australia, and all of those were in Queensland.
Flying foxes can also carry the potentially-deadly Hendra virus, which they can pass to horses and which horses can then pass on to humans. Bats cannot pass the disease directly to humans.
Hendra has been recorded mostly in Queensland with several outbreaks in New South Wales, but there has never been a case in South Australia.
A vaccine for Hendra has been available for horses since 2012 and more than 100,000 horses across the country are now vaccinated.
What should I do if I see one?
Because of the risk of lyssavirus, only people vaccinated against rabies should handle bats. If you see one on the ground, do not touch it – even if it is dead.
If you do find an injured flying fox or micro-bat, contact a native animal rescue organisation like Adelaide Bat Care or Fauna Rescue of South Australia for assistance.
Fascinated by these nocturnal wonders? Find out how flying foxes keep their cool in heatwaves.
(Main image courtesy of Paula McManus)
This story was originally posted in March 2016 and has been updated.