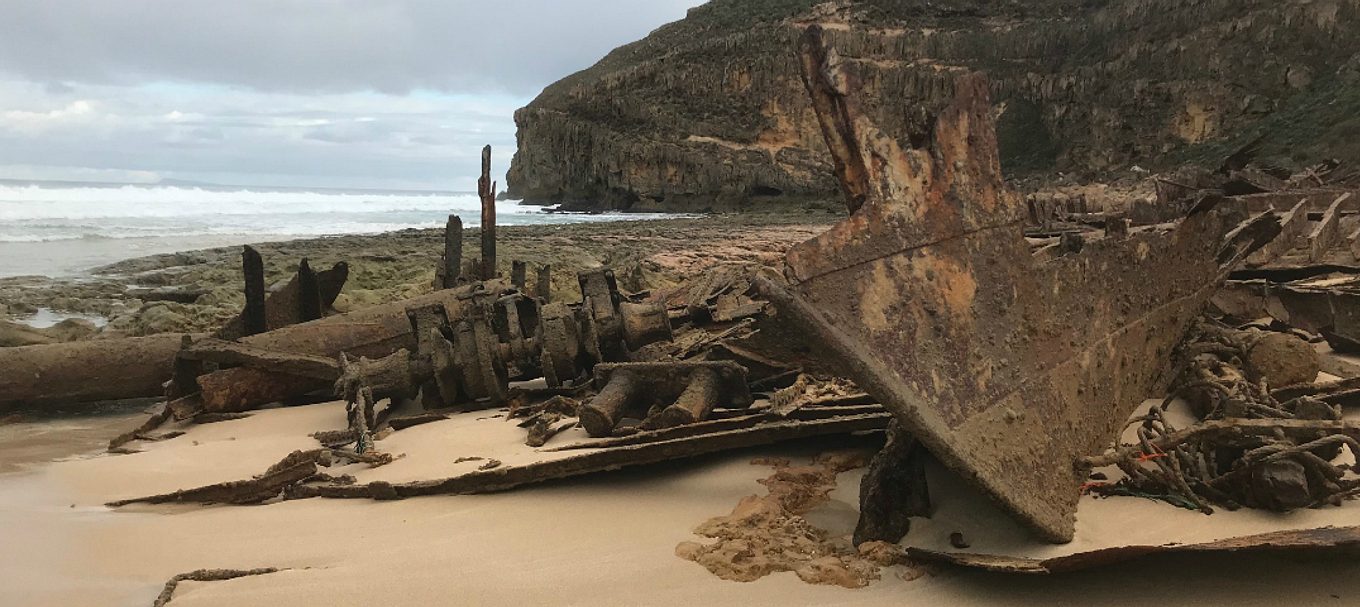 Your chance to see one of South Australia's historic shipwrecks
Visit Dhilba Guuranda-Innes National Park now to see the Ethel shipwreck fully exposed. Here's her story.
While South Australia has many historic shipwrecks, the Ethel is unusual for being on land rather than under water.
Surrounded by towering cliffs, it lies on Ethel Beach within Dhilba Guuranda-Innes National Park on the Yorke Peninsula, where it is normally covered by sand.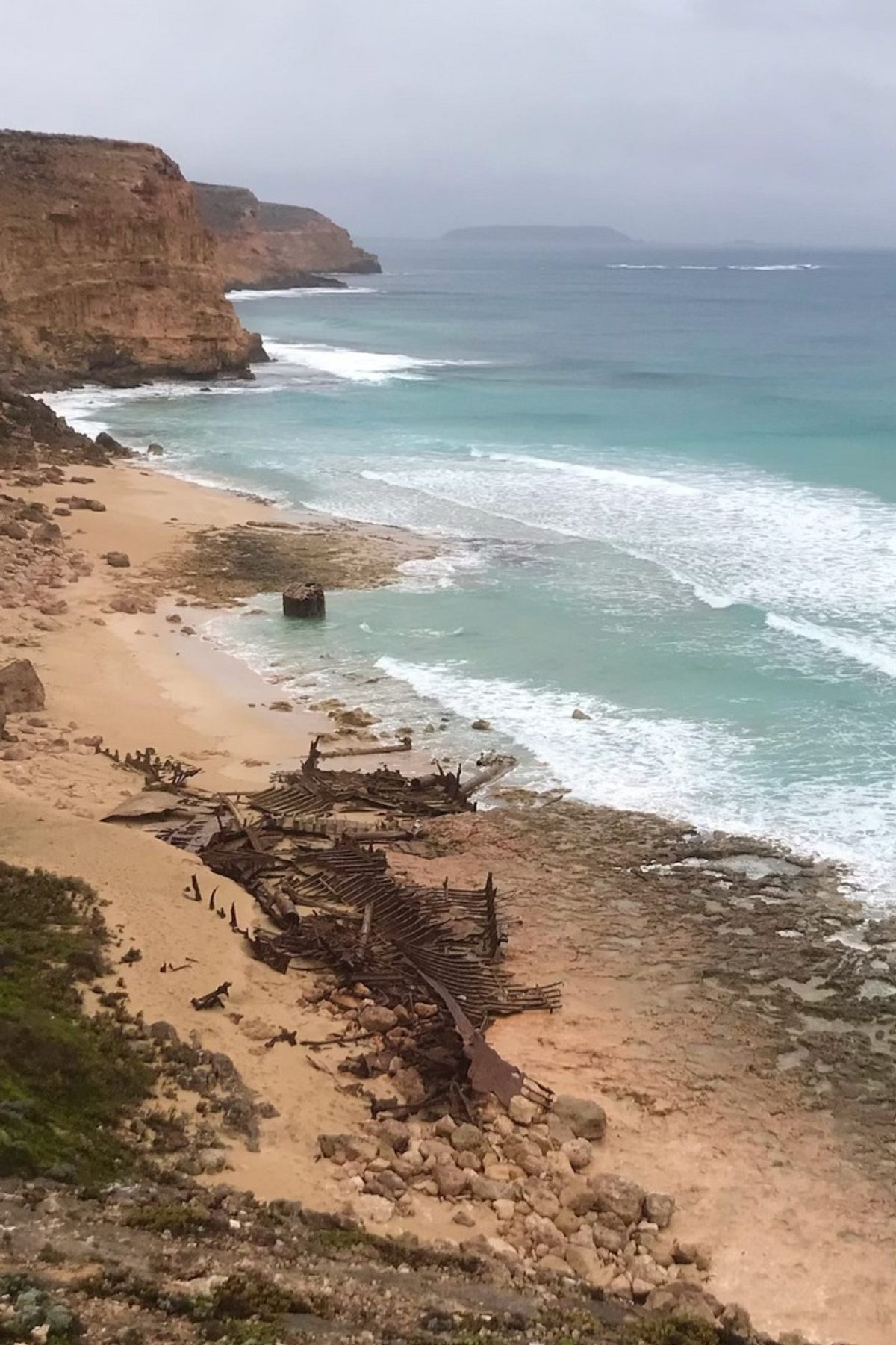 Built in 1876, the Ethel was a 711-tonne, three-masted iron ship. She ran aground in a storm while en route from South Africa in January 1904.
One man drowned as he tried to swim ashore with a rescue line, but the rest of the crew reached land safely.
The storm drove the ship onto the beach above the low tide mark, where it remained intact for many years.
The hull finally collapsed in the mid-1980s, but there is still plenty to see, with many large pieces of rusted iron jutting from the sand, clearly marking the ship's outline. The boiler of a second wreck, The Ferret, lies stranded in the surf about 50 metres away.
Visiting Innes
Innes is one of SA's favourite national parks, located at the tip of Yorke Peninsula. It offers rugged coastal scenery and great opportunities for camping, hiking, surfing, fishing and wildlife spotting.
There are nine campgrounds to choose from inside the park boundaries, or if you prefer a solid roof over your head, there are restored miners' cottages available for rent in historic Inneston village.
So why not take a trip this weekend to see the Ethel? You never know when the opportunity will come up again.
Handy tips for visiting Dhilba Guuranda-Innes National Park:
Innes is at the tip of Yorke Peninsula, three-and-a-half hours from Adelaide.
The nearest town is Marion Bay, just outside the park gates.
Pondalowie Bay and Cable Bay are the closest campgrounds to Ethel Beach.
Make sure you pay your park entry fees and book your campsite or cottage online before you go.
Before you head off, get some tips from Senior Ranger Mark Davison.
Care for our shipwrecks
It's also important to note that the Ethel shipwreck site is protected under the Historic Shipwrecks Act 1981.
This means it's illegal to disturb, remove or interfere with the shipwreck. While visitors are encouraged to approach and view the shipwreck, make sure you don't disturb the remains.
Historic shipwrecks are important heritage sites that can provide opportunities for research, education and enjoyment for all. So please behave respectfully.