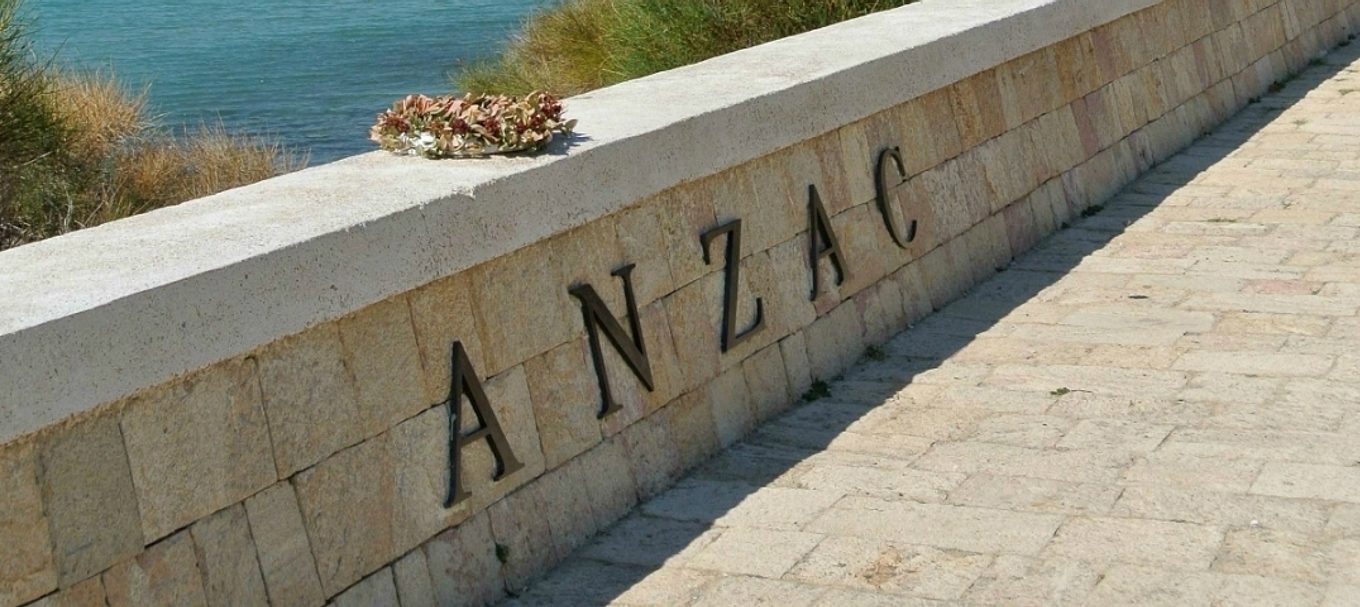 Visiting Gallipoli is a haunting experience.
One hundred years ago this unfamiliar coastline presented a hostile, deafeningly noisy and threatening landing place for the young Australians who had travelled half-way round the world.
Now there is an eerie quietness to the landscape. Just behind the coastal cliffs are gently rolling tree-covered hills. It is an unsettling fact that there are no trees here that are older than 100 years. In 1915 the firestorm of war and the constant bombardment left the ground a barren and forbidding wasteland.
Much has been said about the forging of a nation that occurred at this time. The homesick reality of isolation from the world they knew would have accentuated this feeling.
The families back home heard and understood this and sent gumleaves with their letters to those at the front. Nurses wore gumleaves pinned to their capes. Soldiers sometimes burned the leaves in small piles at the front line so the smell would drift along the trenches and others could be reminded of their country's distinctive smell.
The smell of Eucalyptus is the smell of home.