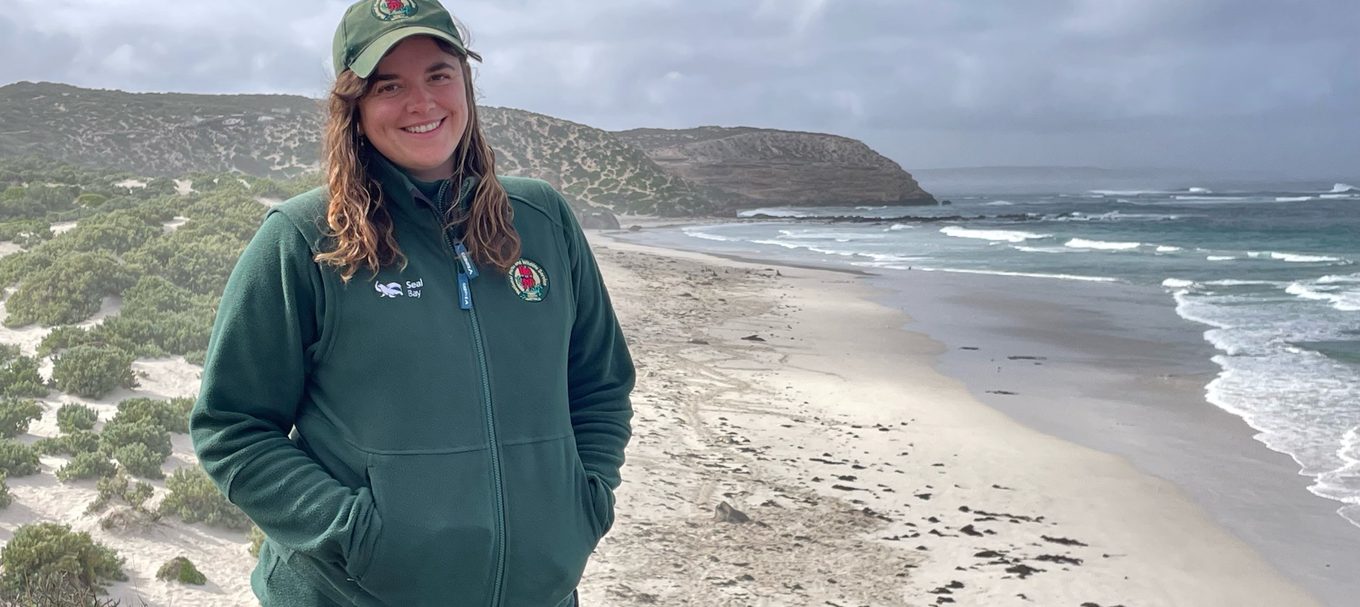 For a nature-based tourism experience like no other set your sights on Seal Bay, located on the picturesque south coast of Kangaroo Island in South Australia.
Easily accessible via a quick flight or ferry journey from the mainland, Kangaroo Island (or KI as the locals call it) is renowned for its unspoiled landscapes and one-of-a-kind wildlife experiences.
With a stunning coastline and windswept cliffs looking out to the Southern Ocean, there is plenty to point your camera at. But the real stars of Seal Bay are the charming Australian sea lions.
Endemic to South Australia and Western Australia, these sea lions are an endangered species with a total population estimated at around 10,500. Of these, approximately 800 call Seal Bay home. This makes it the third-largest colony of these captivating creatures.
What sets Seal Bay apart is the unique opportunity it offers to observe these sea lions up close. This is especially magical during the breeding season when you can watch young pups frolic in the sand and play in the shallow waters alongside their newborn buddies.
Senior Ranger Ashleigh Wycherley is lucky enough to call Kangaroo Island home and has one of the best offices in the world. Hear a little more about her role below: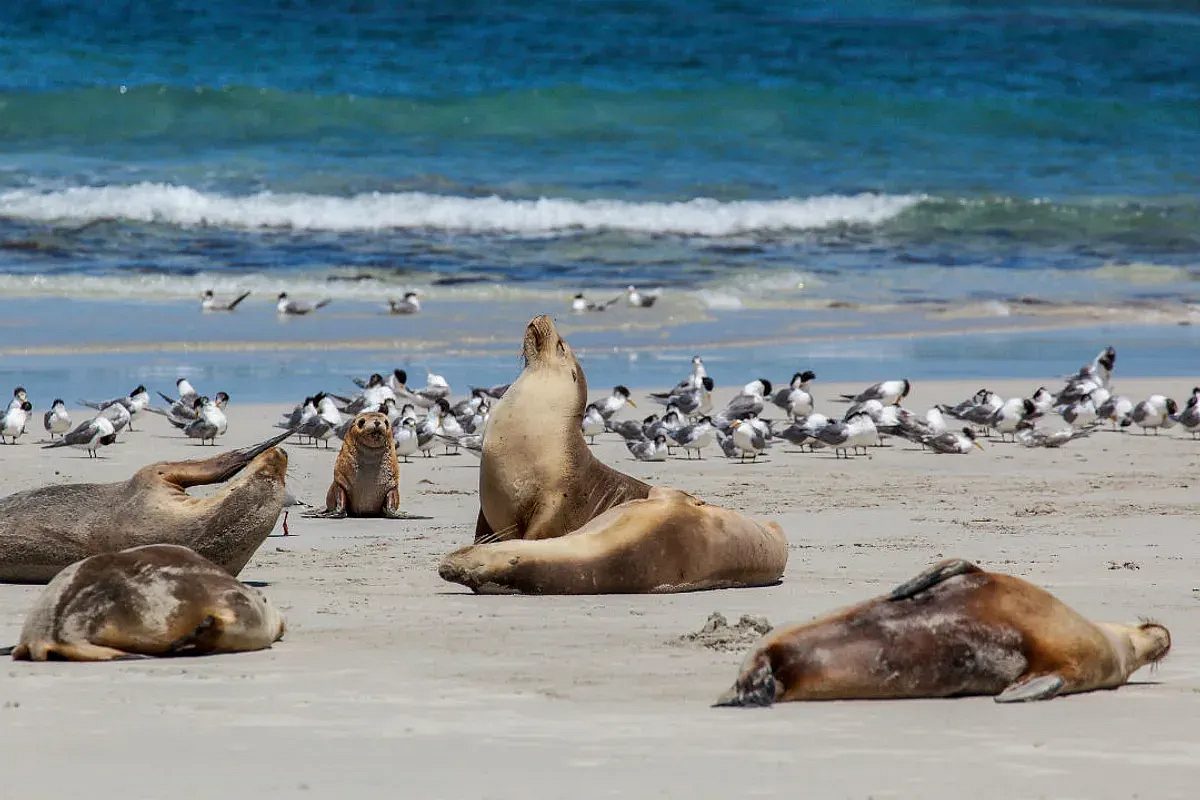 How did you first become interested in working with sea lions and at Seal Bay?
During my studies in animal behaviour and marine biology, I volunteered at a marine wildlife rescue organisation. It was there, that I had the opportunity to be involved in the rescue and rehabilitation of many marine mammals, birds and reptiles, which included seals. Through these close encounters, I grew an interest in the inquisitiveness and intelligence of seals in particular.

Working at Seal Bay was always a dream job of mine. Seal Bay is unique in that people get to see conservation in action. Not only is it a must-see tourist destination, it is also the only long-term monitored colony of this endangered species.
Our knowledge of Australian sea lions is always evolving and visitors to the bay get to learn with us in real time. Its unique experiences like this that inspire people to become more aware and appreciative of the natural environment around them and in turn, protect it. I wanted to be one of those very lucky people who got to educate and share that experience with others from around the world.
Can you tell us about a typical day in your role at Seal Bay?

There is no typical day! One of the many reasons I love my role is that every day is different, and that is thanks to the changing animals, people and environment.
As Senior Guide, my main goal each day is to support the team wherever needed and ensure site operations run smoothly. This can be anything from working within the colony microchipping pups, guiding tours, answering emails, to the really fun stuff like cleaning toilets!
How does the park engage and educate visitors about conservation and the importance of protecting sea lions?

Our visitor centre has an abundance of engaging information for all ages, including a touch table with seal pelts and sea creatures found along seal bay beach, a real Australian Sea lion skeleton to marvel over and plenty of imagery and maps for interpretation.
The biggest educational tool we have however is our wonderful, passionate guides. Our experienced guides give unique insights into sea lion behaviour and can tell you the challenging life story of this charismatic species. Whether you choose to go on a guided tour or down the self-guided boardwalk, when visiting seal bay, come speak to our guides and pick their brains – you won't regret it!
What would visitors find surprising about Seal Bay?
You can see our sea lions here all year round! Seal Bay is home to roughly 800 Australian Sea lions. Over 30-years of guided tours at Seal Bay has resulted in a unique relationship between us and them - these sea lions have grown up knowing we respect their boundaries and keep our distance.
They know what to expect from us, and through learning their behavioural cues, we know (most of the time) what to expect from them. This means we have the privilege of getting to watch them at close proximity, be wild animals in a wild, protected environment, free from human threat and disturbance.
Looking to find out a little more about Seal Bay? Check out 5 treasures in Seal Bay.
Throughout September, parks of Kangaroo Island are being celebrated as the National Parks and Wildlife Service South Australia'sPark of the Month. There are lots of events and activities to get involved in, including a very special Sunrise Tour at Seal Bay on Saturday 23 September.