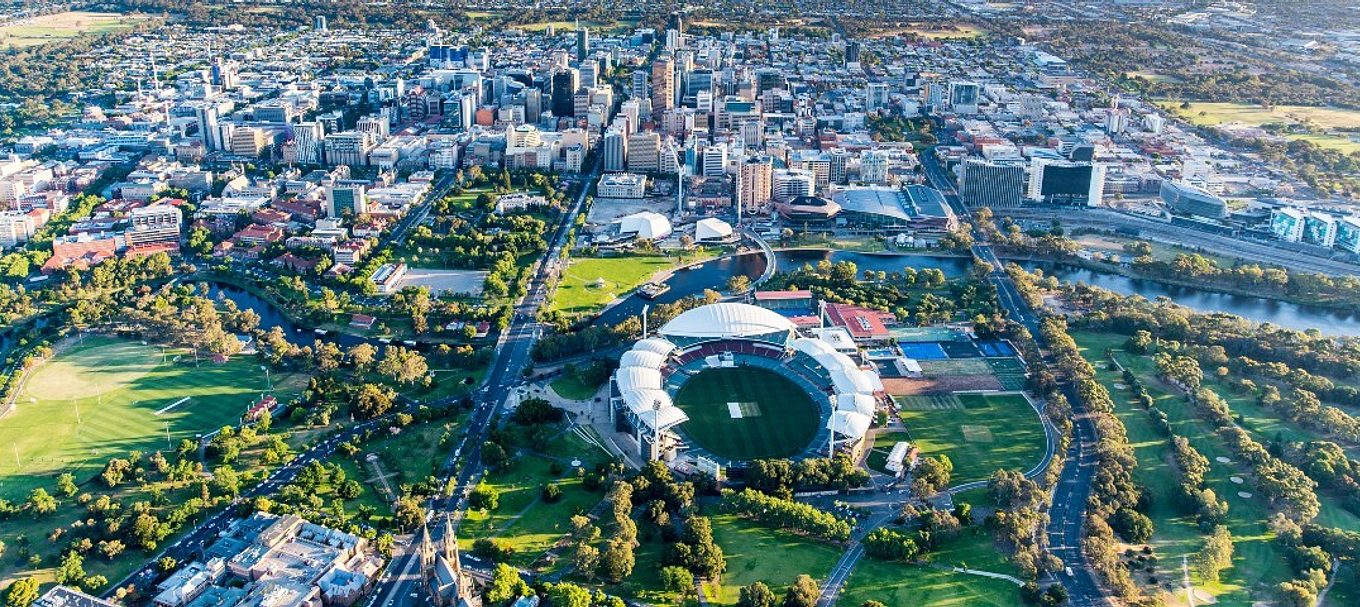 Everything you need to know about Adelaide's push to become a National Park City
Adelaide is on its way to becoming a National Park City. Find out what that means and how you can get involved.
Imagine a city buzzing with nature – from birds, bees and butterflies, to turtles and fish, and our iconic Australian animals like platypuses. They have their habitat to live in, and we feel good and enjoy our nature-connected lifestyle.
Cities don't have to be concrete jungles, full of cold high-rises and brick boxes. We can think about cities differently. More green spaces, and alternative spaces like green walls and green roofs.
Adelaide's push to become a National Park City is all about creating a city where people live with nature, not against it.
And by claiming this title, South Australia would also draw local, national and international awareness, focus and investment to become an even more liveable city.
So what exactly is a National Park City?
A National Park City doesn't mean a place that has a conservation framework, like our usual national parks in Australia.
A National Park City is a focused community effort to improve a city's liveability, through a better connection between people and nature.
The concept is borrowed from the United Kingdom, with London being coined the world's first National Park City back in 2019.
What are the benefits of being a National Park City?
An Adelaide National Park City means all the conveniences of a metropolitan lifestyle, paired with looking after nature for our wellbeing.
This means a focused community effort to bring:
the beauty of nature for everyone to enjoy
more employment and job opportunities
more nature-based tourism opportunities
healthier plants and animals
support for people's physical and mental health
better air quality
increases in property values.
Why is Adelaide a good candidate for being a National Park City?
Adelaide has been consistently rated as one of the world's most liveable cities (3rd in 2021), with amazing food and wine, clean coastlines, pockets of wilderness, beautiful hills and parks.
Our nature is special and unique, and we already have 30% green space, 1080 plant species and diverse wildlife, including roughly 300 species of birds, 60 species of fish, 40 species of mammals, plus more than 45 species of reptiles.
Adelaide also has a community with a love of nature. We know that 95% of Adelaide residents only need to travel about 400 metres to connect with an open, green area.
How you can help
One of the first steps to become a National Park City is demonstrating people's support to the international National Park City Foundation.
You can show your support for Adelaide's environment by signing the National Park City Charter. To find out more and sign the charter visit the website.
The push to become a National Park City is being driven by our friends atGreen Adelaide. Follow them onFacebookorInstagramto stay up-to-date.
(Main image courtesy of City of Adelaide – Airborne Media)