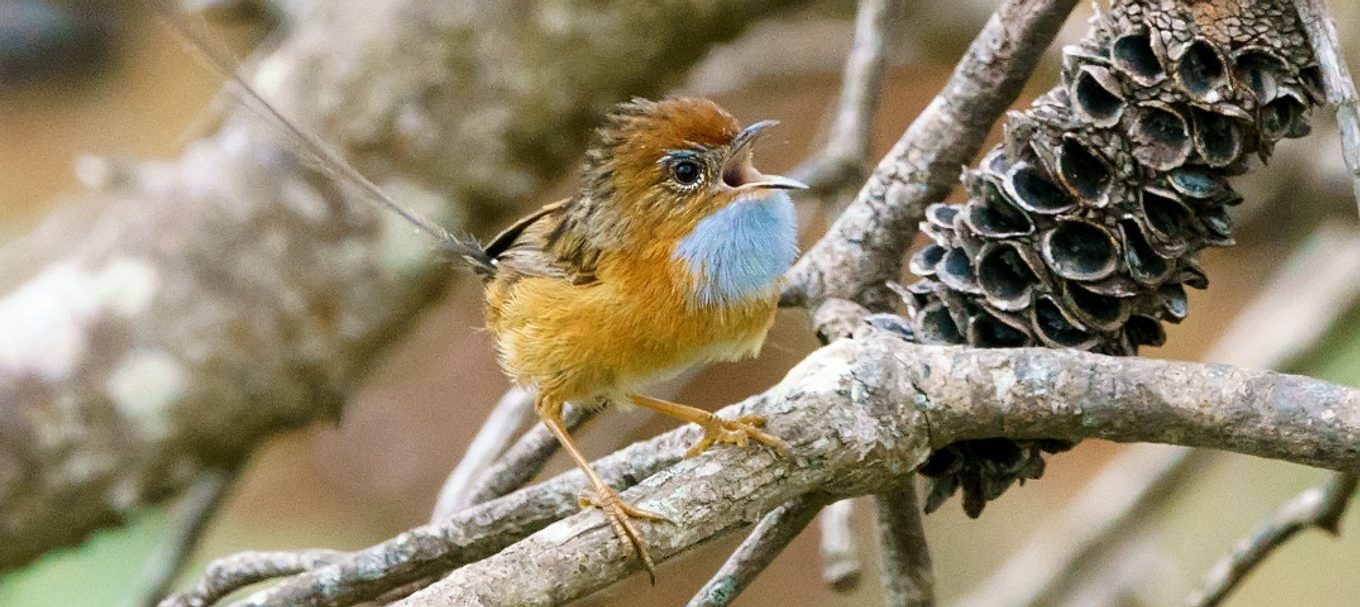 Find out how the secretive southern emu-wren is faring post-bushfire
Learn about South Australia's lesser-known bushfire-affected creatures. Here's how the southern emu-wren is faring.
Along with the Kangaroo Island western whipbird and the Australian owlet-nightjar, southern emu-wrens on Kangaroo Island were badly impacted by the 2019-20 summer bushfires.
In fact, 60 per cent of their population was likely lost based on the extent of the fire.
About emu-wrens
Emu-wrens are small birds with a tail of only six feathers that look like emu feathers.
Unlike other wrens, like superb fairy-wrens, they only lift their tail up when excited.
They are poor fliers and often hop and scramble across open ground, looking more like a mouse than a bird.
Kangaroo Island is a stronghold for this species, and they were once relatively common along the south coast and on the western end of the island.
How is the remaining population being monitored?
Since the fires, National Parks and Wildlife Service South Australia (NPWSSA) and Birdlife Australia have been surveying southern emu-wrens using call-playback and motion sensor-activated cameras.
Call playback is a common method used for elusive birds such as emu-wrens. At set locations the bird surveyors simply play a recording of the emu-wrens' calls for 30 seconds, and then listen for a reply.
Motion sensor-activated cameras are also used to help the team learn about common species found in the area, while capturing footage of the more elusive species like the southern emu-wren, which can be notoriously difficult for bird-watchers to spot.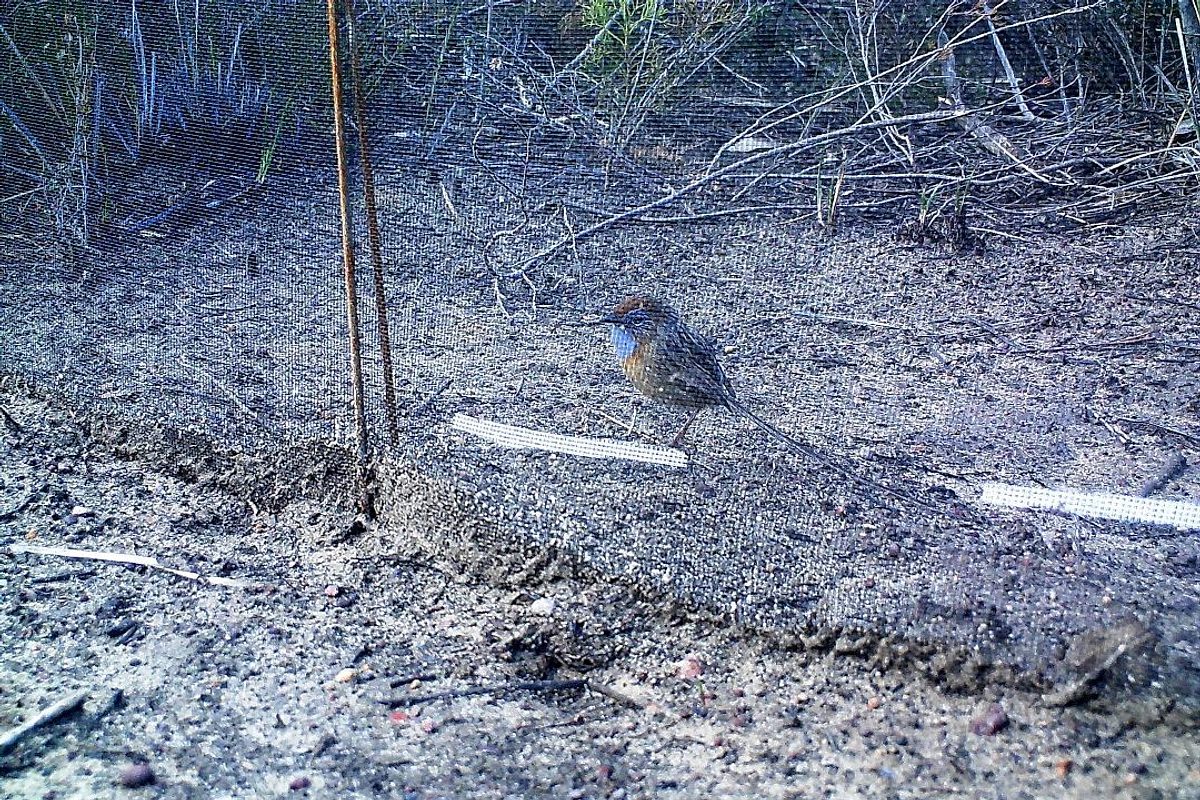 These methods help rangers and ecologists better understand native and feral animals living in, or passing through, the bushfire-affected areas of the island.
How is the species faring post-bushfire?
The recent bushfires have taken a toll on the small population of southern emu-wrens that remain in the wild – it is estimated that 60 per cent of their population was lost.
During the most recent surveys, 44 southern emu-wrens were recorded in just over half of the small patches of unburnt bush that are being surveyed. Occasionally the species can be found in tiny patches, no larger than a tennis court, surrounded by completely burnt out vegetation.
Ecologists are hopeful that the species will survive and be able to breed and recolonise the surrounding vegetation as it slowly recovers.
To assist in this, feral cats control is occurring in and around the small unburnt patches of bush to try and prevent the emu-wrens and other native animals from be preyed upon.
Do you want to learn more about how SA's wildlife is recovering post-bushfires? Read about theKangaroo Island dunnartor theglossy black-cockatoo.
(Main image courtesy of David Cook)