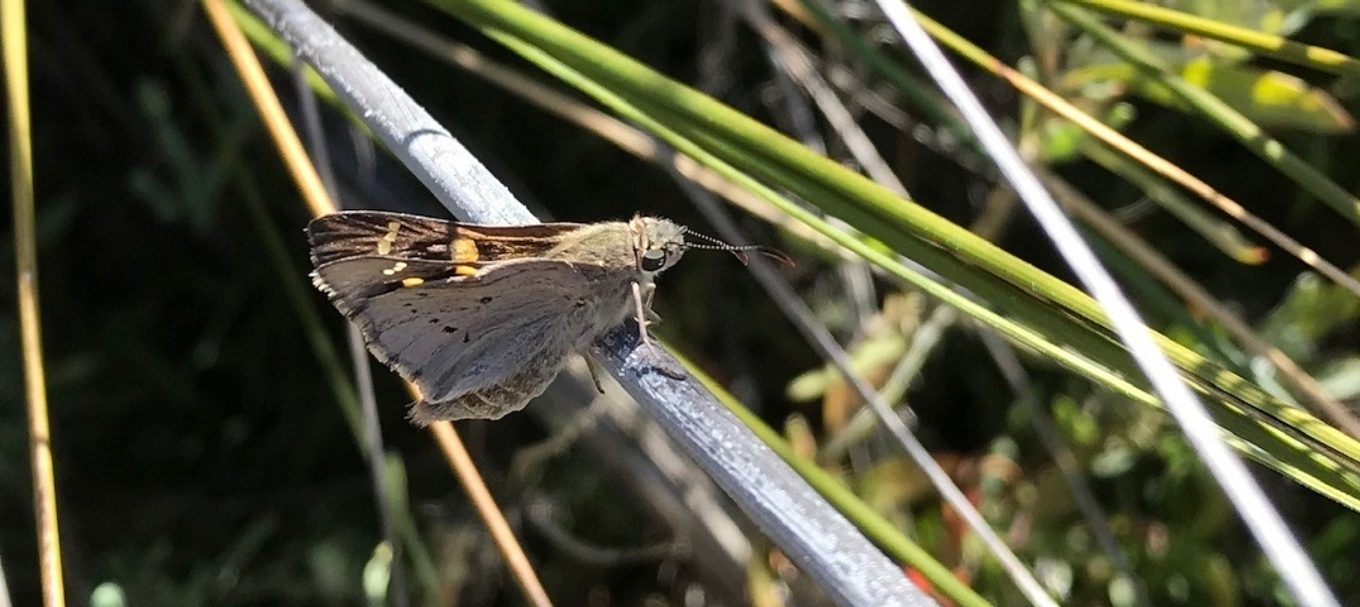 How a long-lost butterfly fluttered back into Adelaide
A 20-year project has seen a long-lost butterfly return to Adelaide's coastal regions. Find out how it happened.
Adelaide residents venturing outdoors (following social distancing requirements, of course) may well come across a long-lost species of butterfly that has fluttered back into the region – with a little help from some friends!
The yellowish sedge-skipper was recently reinstated to a number of specially planted sites after a 20-year process to bring the rare species back into the region.
The hand-reared butterflies were 're-wilded' by staff and volunteers at Washpool, near Aldinga Beach and at restored wetlands in the City of Playford, north of Adelaide.
The release is a huge reward for effort for natural resource management staff, local councils, and community groups and marks a high point in a 20-year effort to tackle local extinctions.
Not seen since '85
The yellowish sedge-skipper used to flourish in the northern Adelaide coastal plains but had not been seen in the area since 1985.
Unfortunately habitat loss and widespread use of insecticides saw it disappear from its coastal wetland habitats.
The butterfly traditionally lives in thatching grass, which used to be quite common in the region, and until earlier this year was known to only live in sedgelands on southern Yorke Peninsula, Eyre Peninsula and in isolated parts of the Lower Lakes.
How it came back
Two decades of work by local councils (Adelaide Plains, Playford, Salisbury and Onkaparinga) with Natural Resources Adelaide and Mount Lofty Ranges has paved the way for releasing the butterflies back into the wild.
The team painstakingly undertook intensive replanting efforts over the years in low-lying wetlands such as the Washpool at Aldinga Beach and at restored sedgelands in the Salisbury wetlands and near Waterloo Corner, in northern Adelaide.
As part of the project, extensive surveys of sedgelands on Yorke Peninsula and the Coorong Lakes were undertaken to find healthy remnant populations from which to take larvae for re-wilding.
The City of Playford site was planted by Burton Primary school children 20 years ago, and has now grown into healthy sedgelands where the butterflies have been released.
Sedge-skipper success
Already there's evidence at the Washpool site that these yellowish sedge-skippers are mating and hopefully laying eggs, and if all goes well, we can expect to see caterpillars appearing by June.
To secure the future survival of the species, more sedgeland habitat will need to be established and more reintroductions may be needed over the next few years.
Other species
Natural Resources Adelaide and Mount Lofty Ranges are also assessing other coastal butterfly species to better understand their abundance and distribution of host plants on the Adelaide plains.
One of these is bitterbush blue butterfly, whose larvae relies on the bitter bush (Adriana quadripartite). This butterfly also disappeared from large areas of the Adelaide coast, but a number of small remnant populations still occur, so restoring and reconnecting habitat is vital for its recovery.
Want to know more about the yellowish sedge-skipper project? Check outthis information sheet. To learn more about butterflies that you might find in and around Adelaide, readour story.
(Main image courtesy of Peri Coleman)