8 ocean pools you can visit in South Australia
You may have heard about the proposed Hallett Cove ocean pool. There's at least 8 others in SA too – here's where.
Ocean pools have many names, from a seawater pool to a tidal pool to a sea swimming enclosure. They all have technical differences, but are generally the same thing: a designated swimming area on or near the foreshore filled with sea water.
An ocean pool at one of Adelaide's most popular beaches, Henley Beach, was built in the 1930s and demolished in the 1990s, but there are still many ocean pools in regional South Australia.
Most are decked out with BBQ and picnic facilities for families to relax the day away.
Here's eight of SA's ocean pools and where to find them:
1. Edithburgh tidal pool
This tidal pool is located on the southern side of the Edithburgh jetty, a 3-hour drive from Adelaide on the Yorke Peninsula.
The pool was built in the early 1900s, but has had many facelifts since.
It was originally built for men and there was another tidal pool for women. Only the former men's pool remains today, but of course it's open to everyone.
BBQ facilities, a picnic area and toilets are available there too.
2. Kingscote tidal pool
Located on Kangaroo Island on the Kingscote foreshore near the wharf, this 50m tidal pool is a great spot to relax and enjoy the view. On a clear day you can even see across to the mainland.
Surrounding the pool are BBQ and picnic facilities as well as walking paths, toilets and beach showers.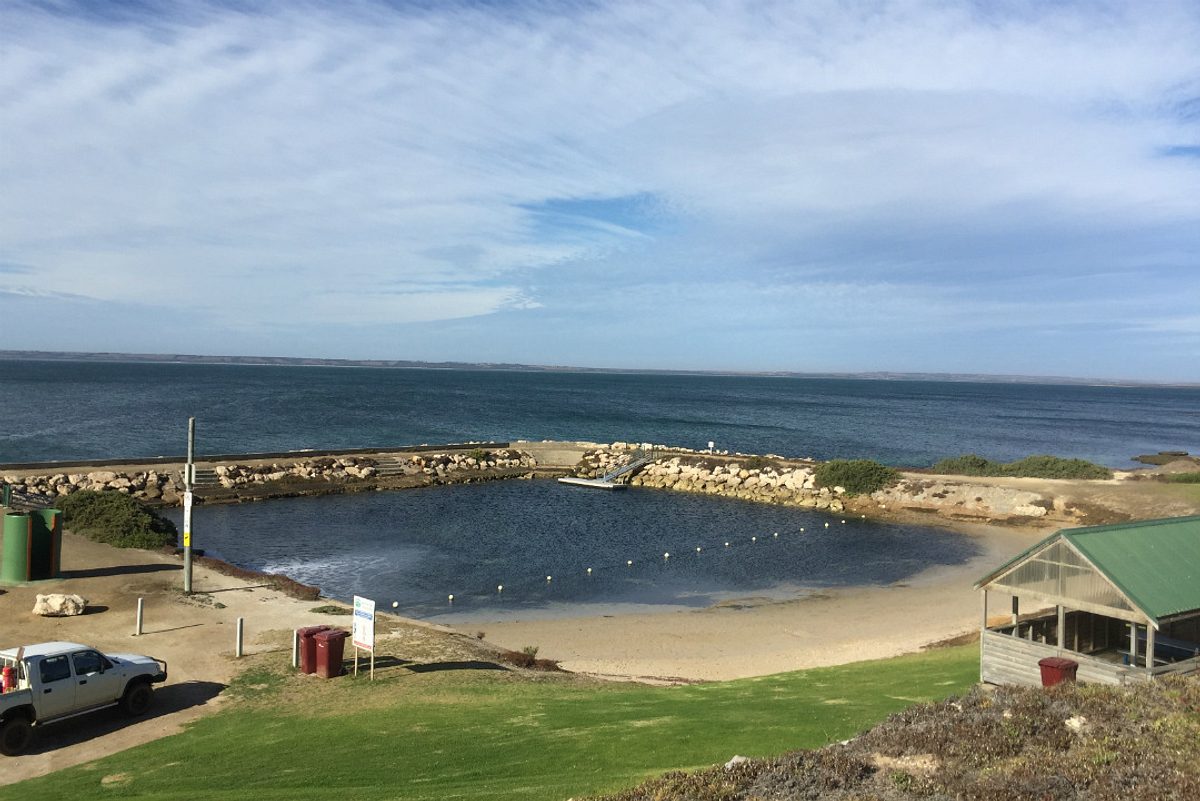 3. Moonta Bay seawater pool
Moonta Bay is a popular holiday town about a 2-hour drive from Adelaide on the Yorke Peninsula.
A netted seawater pool is located just off the side of the long L-shaped jetty, perfect for swimming in the crystal clear water.
Facilities include a kiosk, picnic area and toilets as well as the free community waterpark 50m from the jetty, known as Splashtown!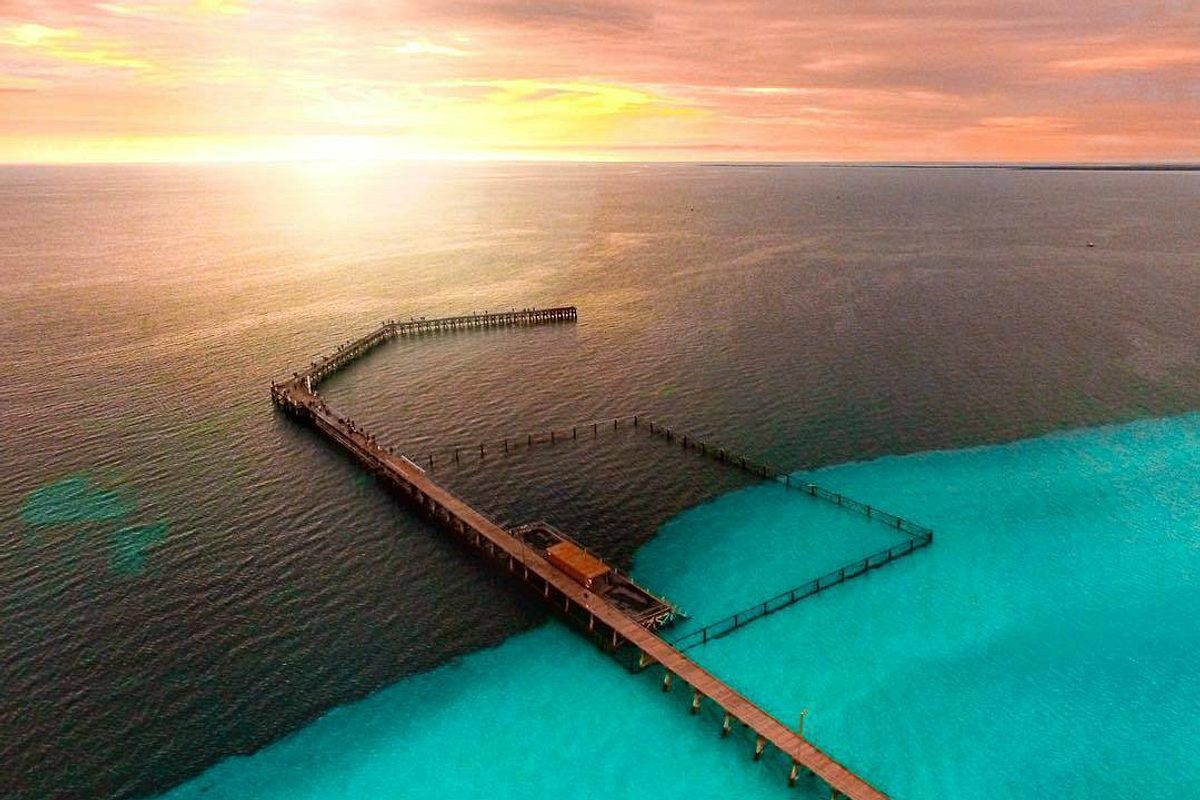 4. Streaky Bay jetty pool
Looking for a real road trip? Jump in the car and head for Streaky Bay, about a 7-hour drive from Adelaide on the West Coast of the Eyre Peninsula near Ceduna.
This pool, located at the end of the iconic 300m Streaky Bay jetty, is where memories are made.
Built in the 1930s, the pool is sectioned off with a shark-proof swimming enclosure. The enclosure was built following shark sightings and a 9ft (2.74m) shark caught off the jetty in 1936.
The pool is accessed by steps from the jetty or on either side of the pool from the ocean.
5. Ceduna swimming enclosure
Also on the Eyre Peninsula, about an 8-hour drive from Adelaide, is the new ocean pool in Ceduna, which opened in 2018.
The swimming enclosure, surrounded by strong ultracore netting, is accessible via a walkway alongside the Ceduna jetty, which brings people on to a platform and then a gangway to the water.
6. Smoky Bay swimming enclosure
Smoky Bay is a relaxed seaside town 40km south of Ceduna.
There is a shark-proof swimming enclosure attached to the Smoky Bay jetty. Boats can also be launched from the concrete ramp.
7. Port Lincoln swimming enclosure
Port Lincoln on the Southern Eyre Peninsula is about an 8-hour drive from Adelaide and has a 16-metre-wide ocean pool with a floating pontoon attached to the Port Lincoln jetty.
The pool opened in 2014 and has a 2-metre-wide platform around the perimeter with strong netting. It can been accessed by ramps, steps and ladders.
8. Point Sinclair swimming enclosure
If you fancy getting off the beaten track, Point Sinclair, about a 9-hour drive from Adelaide on the Nullarbor Plain is an idyllic little cove with a jetty and netted enclosure for swimming.
It's close to the famous surf beach, Cactus Beach, where surfers from all over Australia congregate to test their skills.
Love nature, especially the beach? Then you might like to read these stories: 6 parks perfect for beach-lovers and 7 unique places to swim in South Australia's national parks.

This story was originally posted in April 2019.
Main image: Moonta jetty and seawater pool