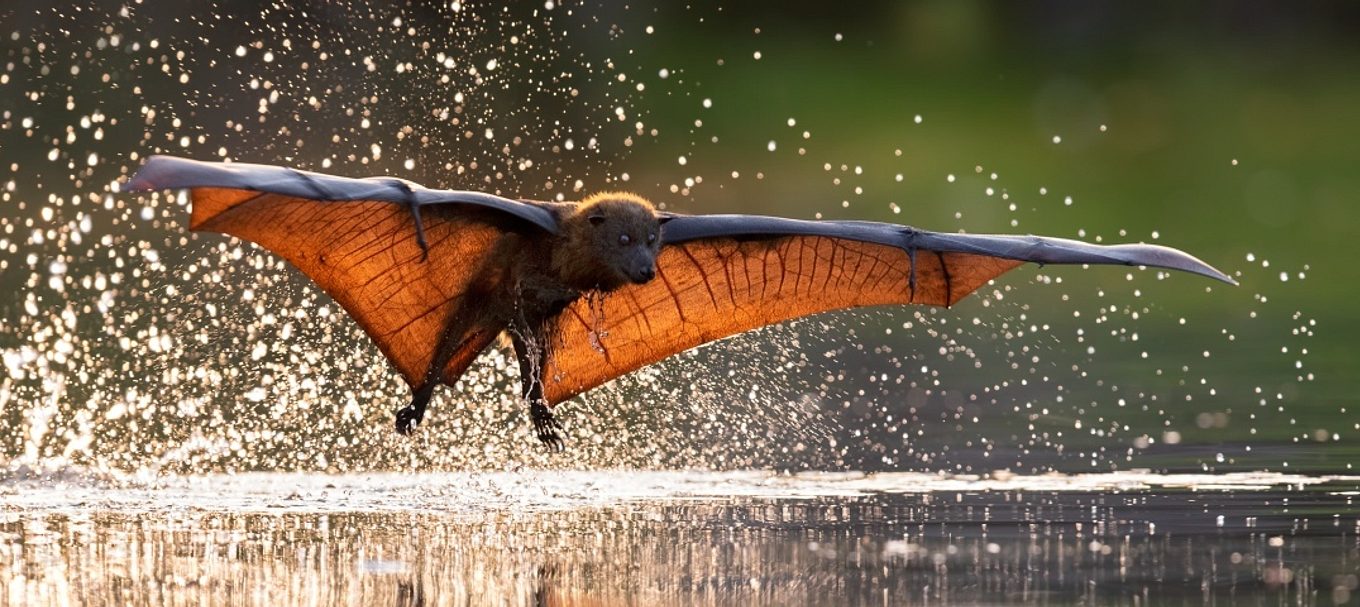 How animal rescuers handled Adelaide's flying fox population during our hottest weather
Adelaide's hottest day wreaked havoc on our flying fox population. Here's how SA's Flying Fox Network responded.
If you live in South Australia, you'd be all too well aware of the record-breaking temperatures we encountered earlier this year.
The Adelaide CBD reached a scorching high of 46.6 degrees on January 24, on what became its hottest day on record.
As is often the case with extreme weather events, the health of vulnerable wildlife populations can become a serious cause for concern.
The city's population of grey-headed flying foxes (Pteropus poliocephalus) was one of the species hit hard, with almost 3000 succumbing to heat stress.
While many of us were lucky enough to enjoy the cool-comfort of air-conditioning, spare a thought for those that braved the elements to care for wildlife that weren't coping so well.
The rescue effort
SA's Flying Fox Network, consisting of volunteers from Fauna Rescue SA, along with staff from the Botanic Gardens and State Herbarium, Adelaide City Council, Natural Resources Adelaide and Mount Lofty Ranges, the Adelaide Zoo, the SA Museum, the University of Adelaide and the new Botanic High School all took part in a monitoring and response program aimed at minimising impacts on the flying foxes and keeping the public safe.
It was gruelling work that involved rescuing and treating exhausted flying-foxes on the ground, collecting those that had died from heat stress, and advising members of the public to keep a safe distance from bats that were seeking respite close to the ground, as some flying foxes carry diseases that can be fatal.
Flying foxes that had fallen to the ground due to exhaustion were rehydrated by Fauna Rescue volunteers, with many animals being taken into care.
Larger bats that responded well to rehydration were able to be released on dusk.
It was a tough job that was undertaken with patience and professionalism, despite the heat.
Other organisations in the network include SA Health, Adelaide Airport, Apple and Pear Growers Association of SA, Cherry Growers Association of SA, SA Power Networks and Biosecurity SA.
Bat safety
It's always important that people do not touch flying foxes. While they pose little human health risks unless a person is bitten or scratched, it is very important that you never handle any bat, including dead or injured bats.
For this reason, these bats should only be handled by appropriately trained and vaccinated bat handlers.
If you come across a bat that appears to be dead, injured or in distress, contact Fauna Rescue's 24-hour bat helpline on 0475 132 093.
For more information on Adelaide's flying foxes and extreme heat visit the Adelaide and Mount Lofty Ranges website. If you want to be up to speed with how best to help other stranded or orphaned animals, check out our blog.
(Main image courtesy ofCraig Greer)