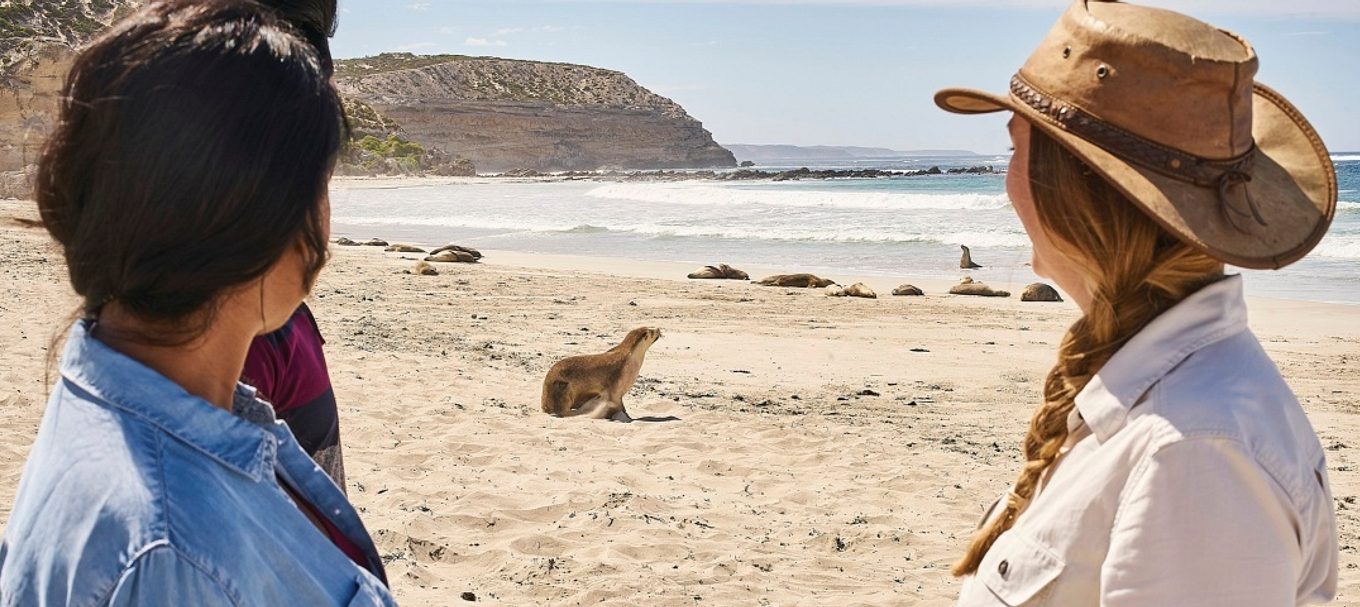 Your guide to the new research tour at Kangaroo Island's Seal Bay
Want to learn more about the sea lions that call Seal Bay home? Find out how a research tour might fit the bill.
Science lovers rejoice – Kangaroo Island's Seal Bay has launched a brand new behind-the-scenes research tour where you can get a more in-depth look at its colony of Australian Sea Lions.
The south coast of KI has been home to a sea lion population for thousands of years, which means a visit to Seal Bay is sure to be one of the most exceptional nature-based experiences in the world.
There's no enclosures, so visitors are immersed in the heart of the colony. But now there's a chance to get one step closer to understanding these majestic creatures.
In an Australian first, Seal Bay's new research tour gives you exclusive access to the research currently underway to help conserve the current population. Here's what you'll get to do:
1. Satisfy your inner nerd
You'll learn all about the latest research conducted at Seal Bay. Discover how they use their research equipment, learn methods of scanning sea lions, and hear how the team microchips pups for the monitoring program.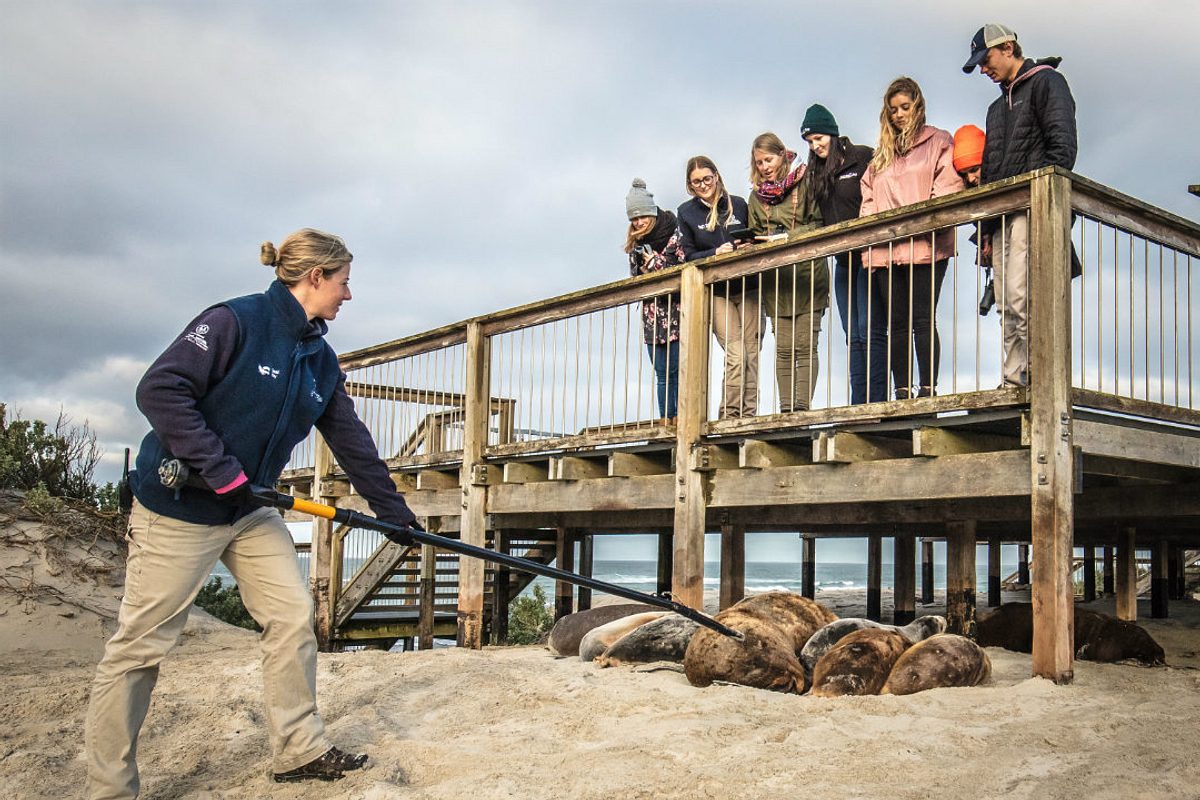 2. Get hands on
You'll get to spend time with a senior guide and learn all about the incredible work they do on site, along with helping to enter data into a scientific app. This data will be sent straight to the South Australian Research and Development Institute, which will then be used to determine species productivity and survival rates.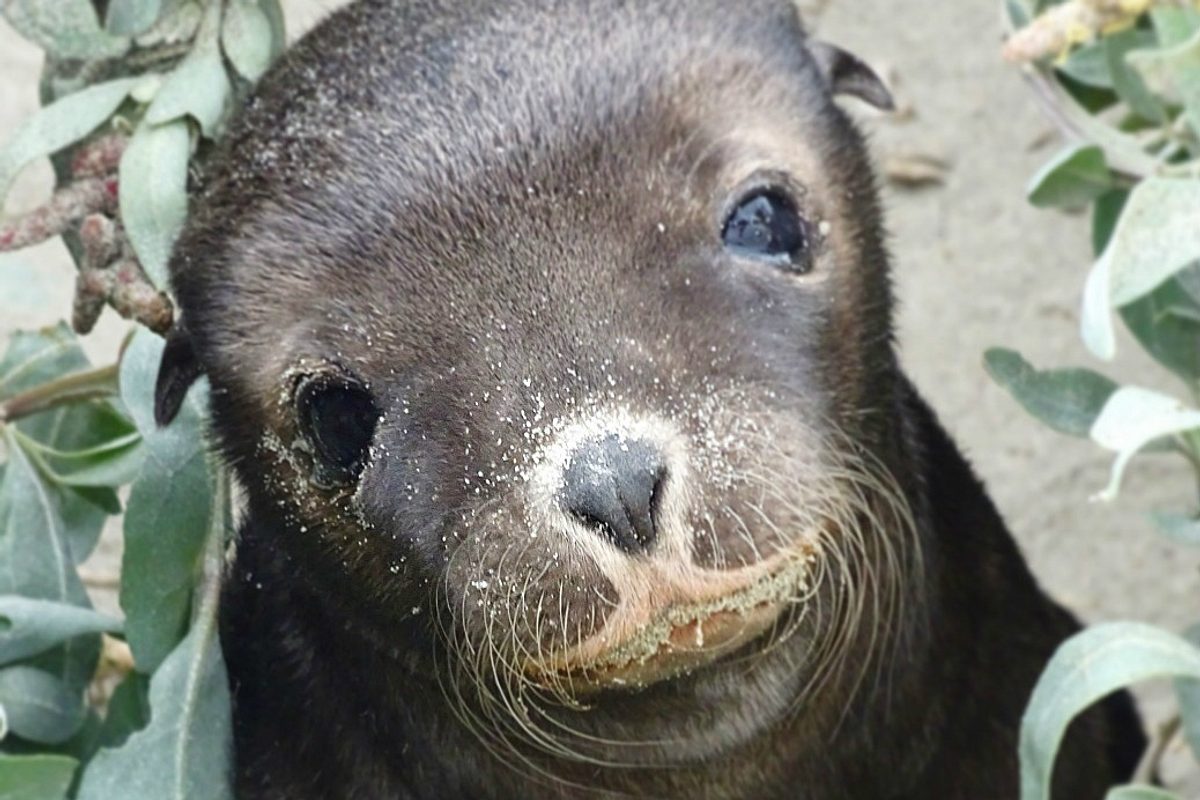 3. Get the bay to yourself
Seal Bay is best experienced in the early morning or late evening – which is exactly when the research tours are run, at either sunrise or twilight. Visiting at this time means the bay is open exclusively for you to explore. Make the most of it – bring your camera to snap up the spectacular scenery and capture the incredible moments of one of the most photogenic animals on the planet.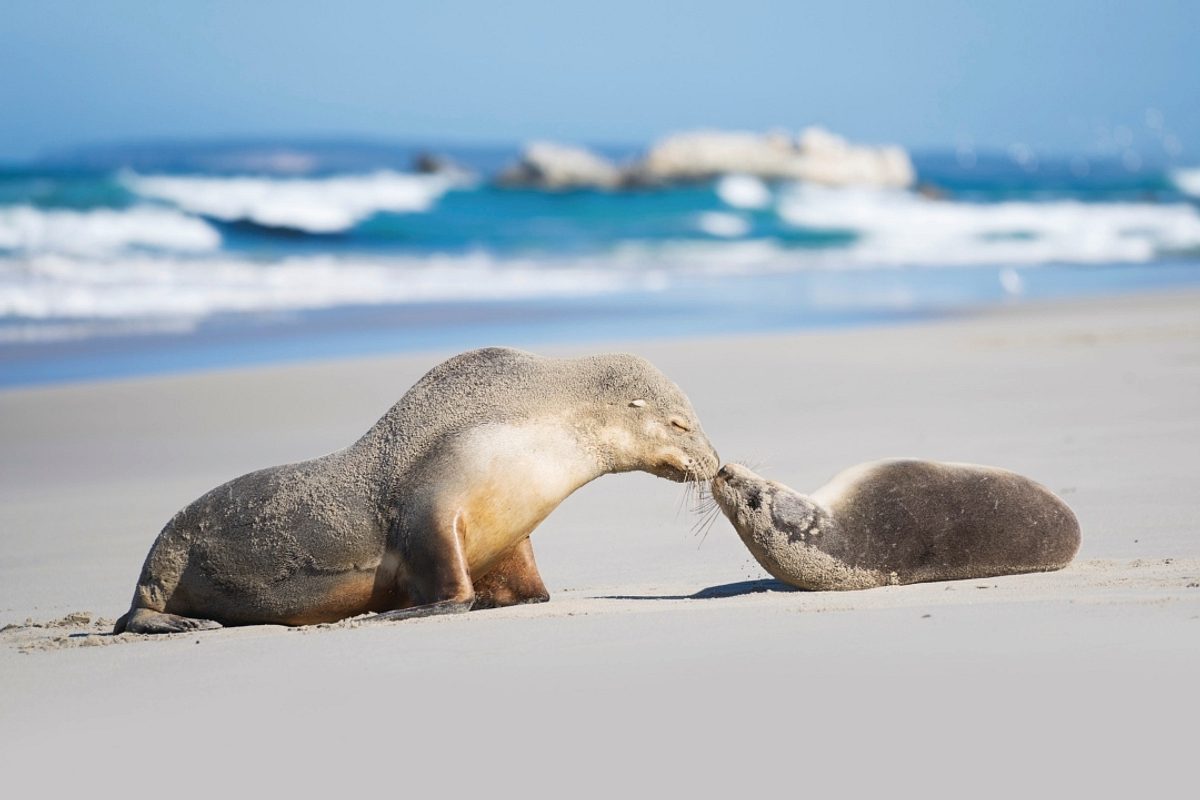 The Seal Bay Research Tours are currently offered at the introductory price of $200 per person (but you must be at least 16 years old to take part). For all the details visit the Seal Bay website.