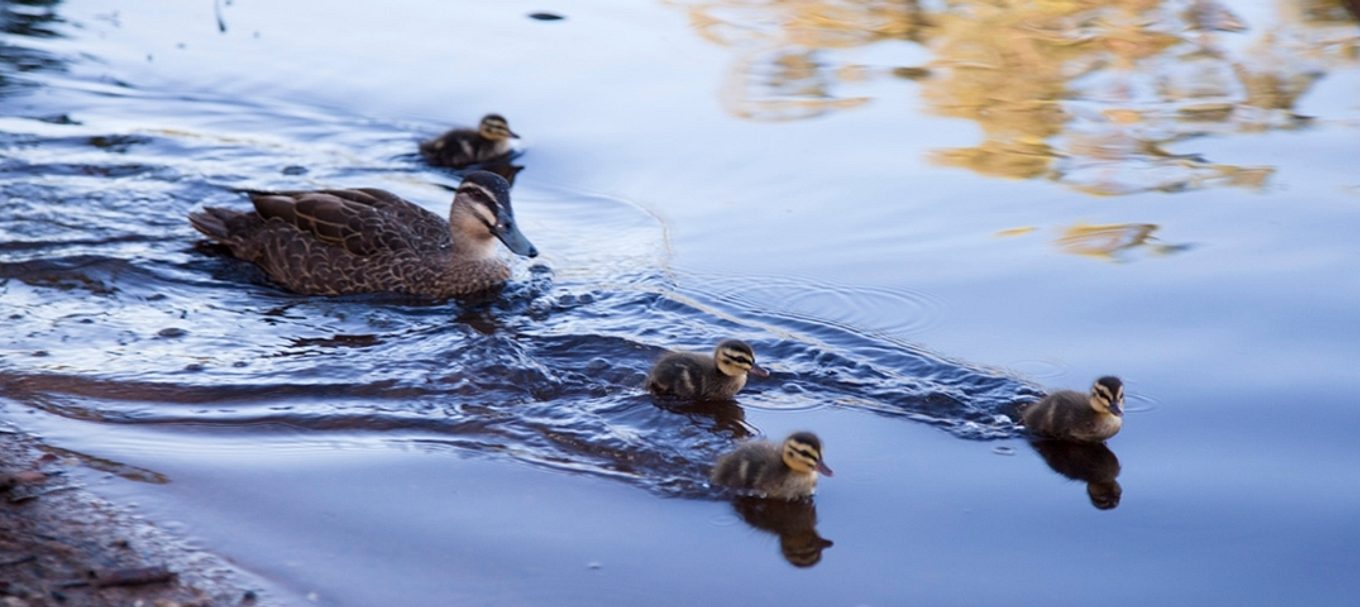 Top spots to see ducklings in Adelaide's national parks
Adelaide's national parks are top spots to enjoy the cuteness of ducklings. Here's our picks of the bunch.
Now is the perfect time to visit parks, especially if you're after that warm and fuzzy feeling you get from watching a flock of ducklings paddling around their mum and playing in the sun.
The good ol' pastime of feeding ducks by the water's edge is one of those activities that makes you feel at one with nature. But did you know that bread makes ducks sick?
So instead of feeding them, why not enjoy seeing wild ducks just being themselves – roaming free and finding their own food.
Here's five national parks in Adelaide where you can enjoy a relaxing afternoon of wild duck quacks, honks and squeaks:
1. Belair National Park
Mosey on down to Belair's Playford Lake and enjoy a leisurely stroll around the water on the Wood Duck Walk trail.
You'll see Pacific black ducks and also other waterbirds such as dusky moorhen and Eurasian coot.
Remember to look out for koalas in the trees on the carpark side of the lake.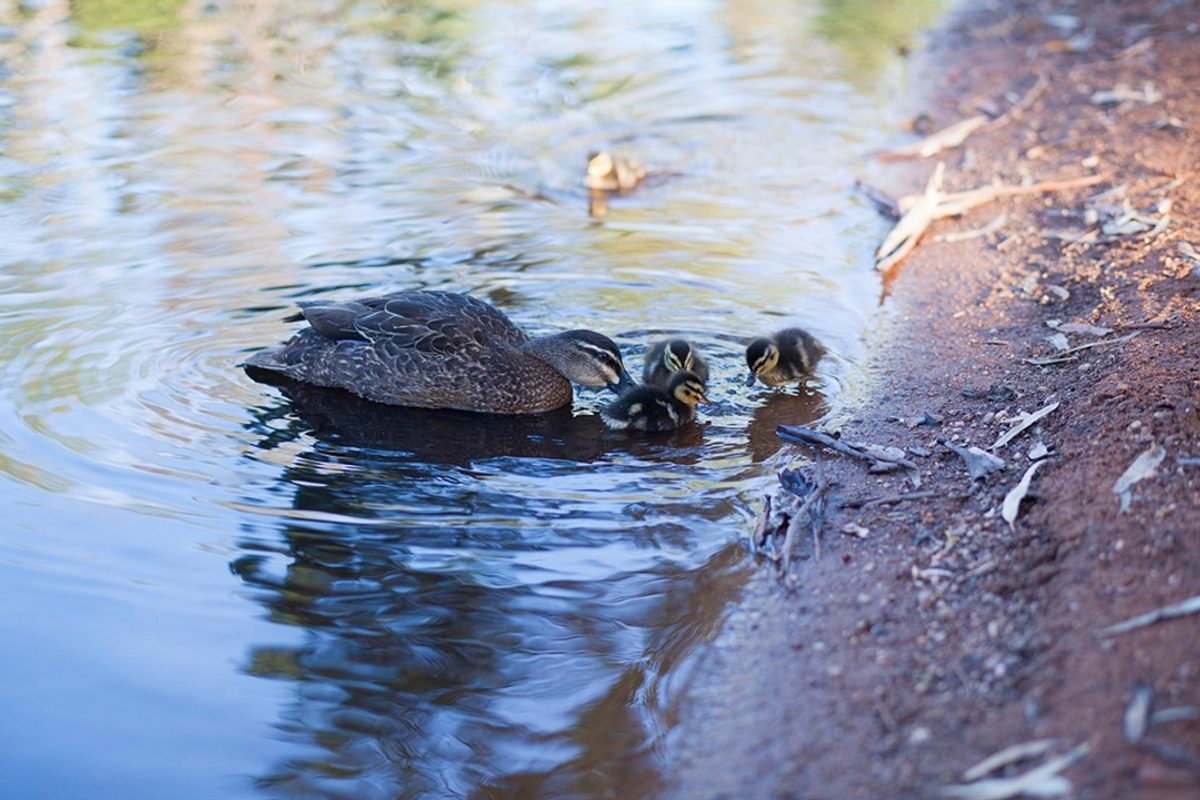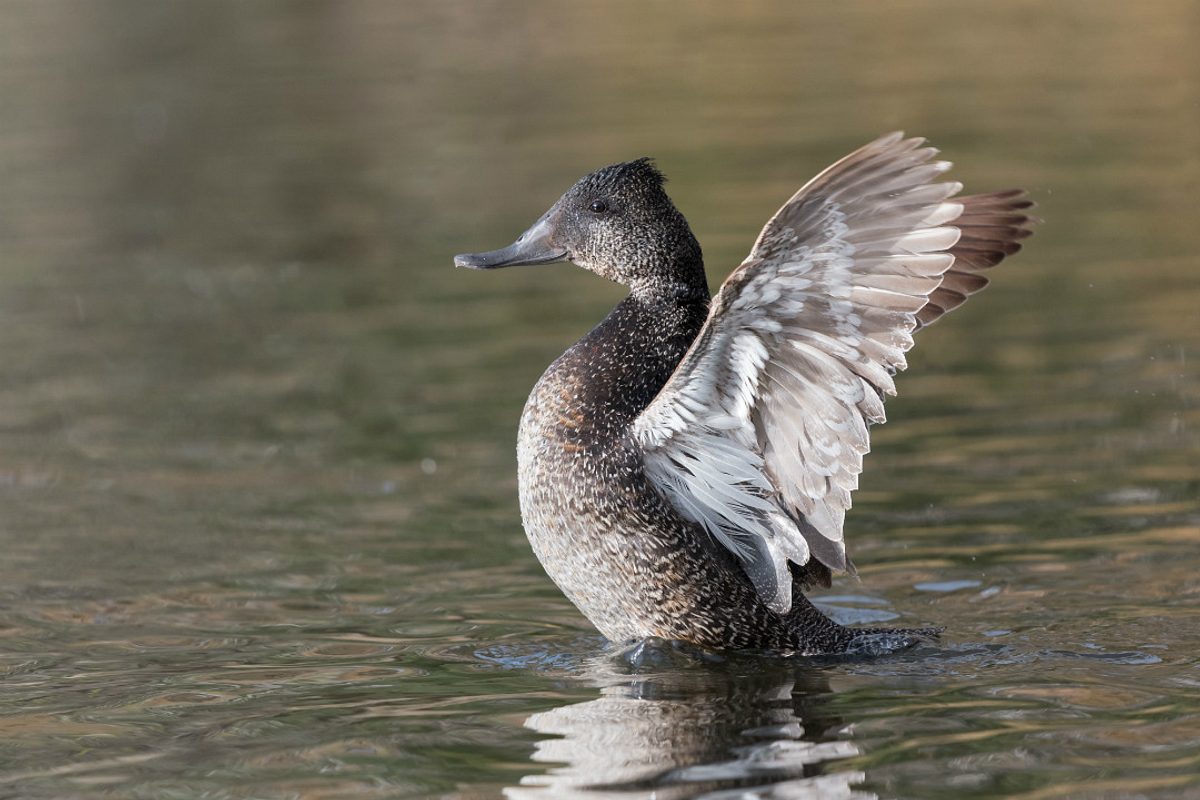 3. Onkaparinga River Recreation Park
Try out Onkaparinga's Wetlands Loop Trail by entering the park from River Road at Gate 12 and you'll be sure to see ducks with their ducklings paddling around.
The trail has educational signs about the wetlands, with a mixture of a boardwalk and some gravel paths. You'll likely see the Australasian shoveler, Pacific black duck and blue-billed duck.
4. Adelaide International Bird Sanctuary- Winaityinaityi Pangkara
Travel to Thompson Beach, one hour north of Adelaide, situated in the Adelaide International Bird Sanctuary.
Here you'll get a great view of the coast and the salt pan with a variety of birds, including ducks. You will likely spot pink-eared ducks and grey teal ducks.
Top tip: Keep your eye out for the migratory shorebirds feeding on the mudflats during the warmer months. Also remember, for those dog-friendly parks, keep your dog on the lead so the ducklings are safe.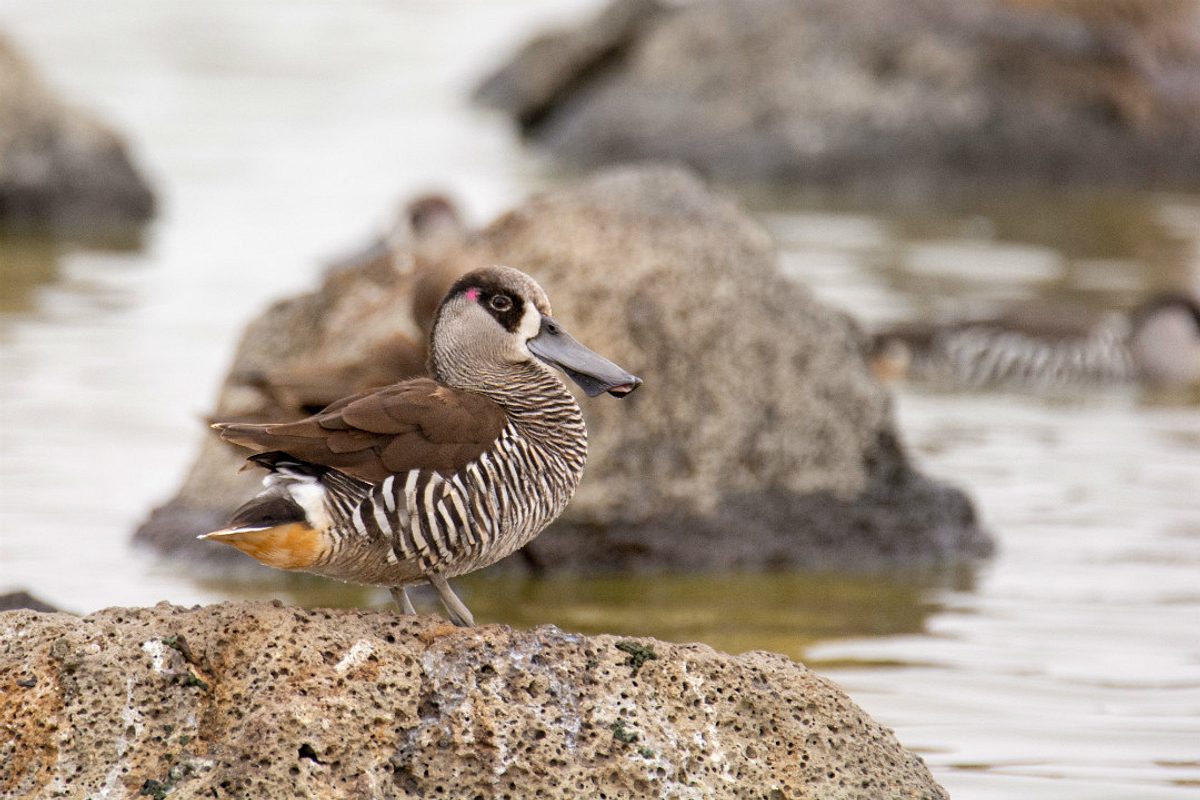 5. Adelaide Botanic Garden
While it's not a national park, a list of duckling-watching parks wouldn't be complete without mentioning the Adelaide Botanic Garden. It's in the heart of the city, but another world away.
Ducks can be found all around the garden, with the classic Australian wood duck sure to be seen.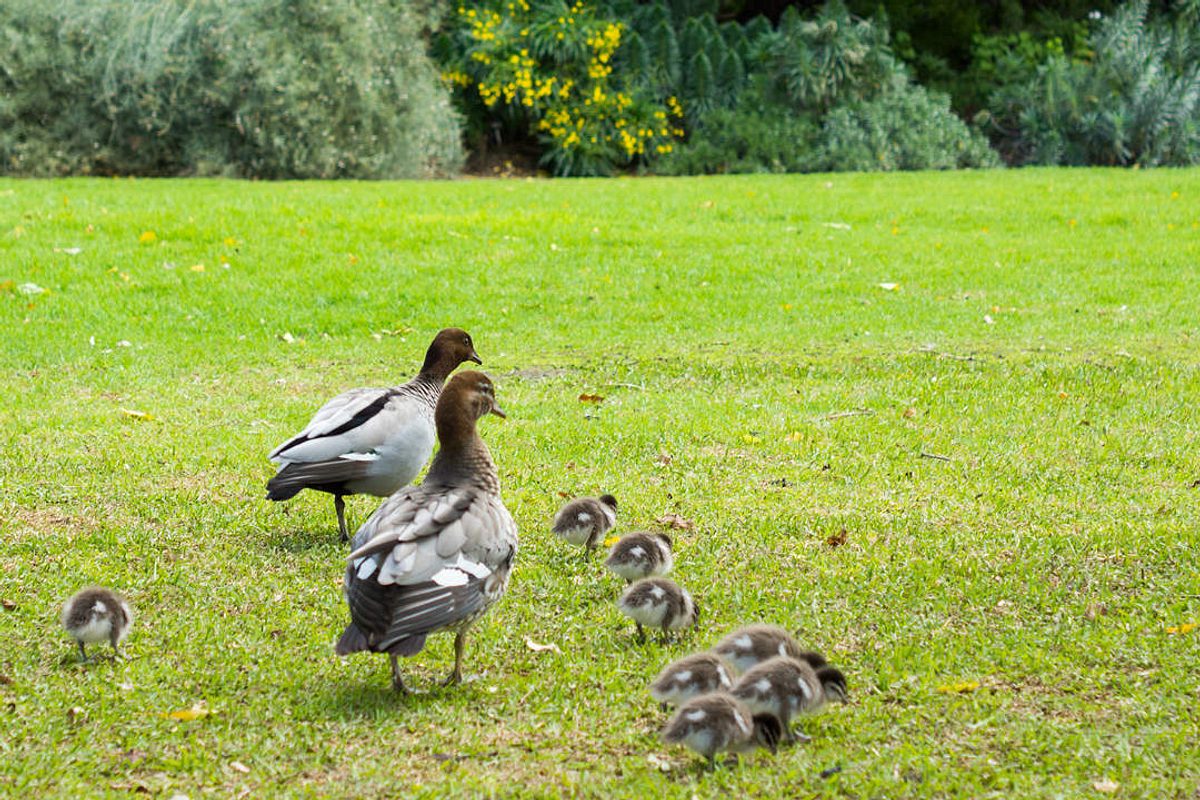 Do you love bird-watching? Check out our blogs about South Australia's tiny birds and parrots too.
This story was originally posted in October 2018.