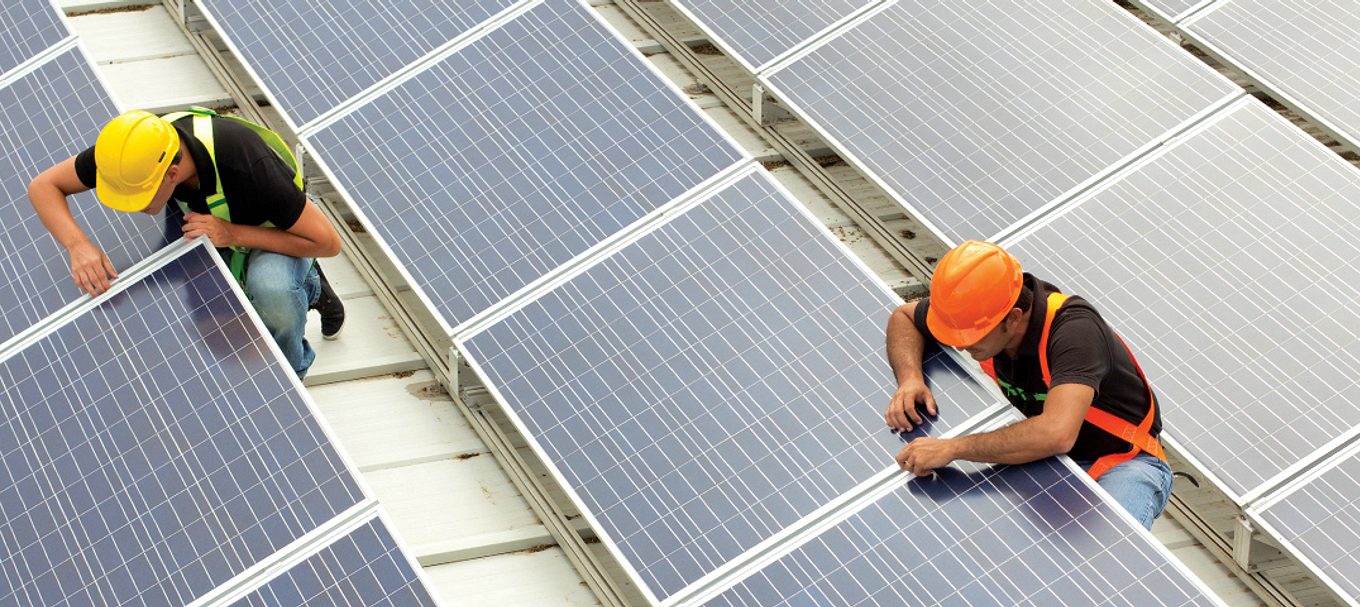 10 steps to reduce your energy bill (part 3)
We count down how to save money on your energy bills by being smarter about your usage. Here's our latest tips.
If you've been following this series from the start, you're well on your way to being savvy with your energy bill.
From part 1, you'll know all about negotiating a better energy deal, and adjusting your thermostat to save on heating and cooling costs, while part 2 took you through the benefits of insulation, and ways to cut your lighting costs.
In this last instalment, we give you the final 4 of our 10 steps to reduce your energy bill, courtesy of the EnergySmart South Australia guide. With these ideas in mind, you'll soon be reducing your home's carbon emissions and waste – and helping the planet at the same time.
Step 7: Cut your IT and home office costs
We're using more technology than ever before, and you'd be hard-pressed to find a household in Australia that doesn't have a mobile phone, tablet or laptop.
While technology has helped us in so many ways, it relies on power, and we're paying the price with higher energy bills. As well as our switch off and save tips in part one of this series, consider:
buying an energy-efficient LED monitor and reducing the brightness in your monitor's settings to save power
making sure your computer and printer revert to sleep mode rather than screensaver mode when not in use. This small change can save up to 90 per cent of power.
thinking before you print – because let's face it, printing is so 90s.
switching off altogether. Try starting with a device-free evening and see how it feels.
Step 8: Reduce equipment energy costs
The modern-day house is not only full of devices, it's also full of appliances. Nearly every house has a fridge, a washing machine and a television.
Luckily, most major appliances sold new in Australia have an 'Energy Rating' label to help guide you away from the ones that chew up power. Look for more stars – it means more savings in running costs.
Knowing the running costs of your appliances is key to reducing costs, so go online and track the cost of yours. You might find that running your old fridge turns out to be more expensive than buying and running a new energy-efficient one. Retro isn't cool when it comes to energy efficiency.
Step 9: Cut hot water costs
Almost a quarter of your energy bill comes from the cost of heating water, meaning you're not just paying for the water you use but also for the energy to heat it.
The three rules of hot water use are: try to reduce usage by switching to cold water, try to use water that's not as hot, and try to reduce the amount of water you use overall. Here's some tips:
Hot water used for washing clothes isn't just a trickle in the metaphorical hydrological bill cycle either – switching to cold water can reduce your clothes washing costs by up to 90 per cent.
How hot is too hot? Many hot water systems are still set to their factory settings. By heating water to lower than 65 degrees (or lower than 50 degrees for instant hot water systems), you'll save energy costs and emissions at the same time.
Shorter showers of no more than four minutes and installing a water-efficient showerhead are simple ways to reduce the amount of water used, as is filling the kettle with just-enough water as you need and fixing dripping taps.
Insulate external hot water pipes with foam (polyurethane) tubing/lagging to prevent heat loss – it's easy to install and it's available from most hardware stores.
Think about switching your electric water heater to a solar hot water and heat pump system – it can reduce your hot water bill by up to 75 per cent.
If replacing it isn't an option, make sure you are regularly maintaining your current system - research indicates that this can lead to energy savings of up to 10 per cent.
Step 10: Save money with solar
South Australians clearly know that solar is great for the environment and for energy costs, with solar energy installations here hitting an all-time high.
While nearly 1 in 3 homes have solar panels, it's still important to understand how it all works, to ensure you continue to benefit from them.
The cost of solar has reduced by almost 80 per cent in the past decade, and will continue to do so while technology improves. You might be able to access financial assistance for installing solar panels through an Australian Government scheme, or choose an energy company that pays 'feed-in' tariffs when you generate excess power that gets fed back into the grid.
But while the cost of solar has come down, there's still a 5-7 year payback period and it's not always easy to come up with the purchase cost upfront, so keep your eye out for special offers from the installation company or even the major banks.
Small business owners should call around to energy retailers and solar suppliers and ask them if they do solar power purchase agreements, which help small businesses get solar power with no upfront cost. Some households who are heavy users of power might also qualify and gain benefits from a solar PPA.
If you change energy suppliers, make sure you talk to them first about how this might affect your feed-in tariff.
With any advice, it's best to select something that suits your circumstances, so do your research. Also remember to research the company you're buying the solar panels from to ensure they're accredited.
For the full details on each of these tips, take the time to check out the completeEnergySmart South Australia guide, produced by the South Australian Government, in partnership with energy expert, Founder and Managing Director of DoSomething,Jon Dee.
EnergySmart South Australia will run a series of workshops across the state this year on improving energy efficiency for households and businesses. The first will be held at the Tonsley Innovation Precinct in Adelaide's south on Thursday, September 7.