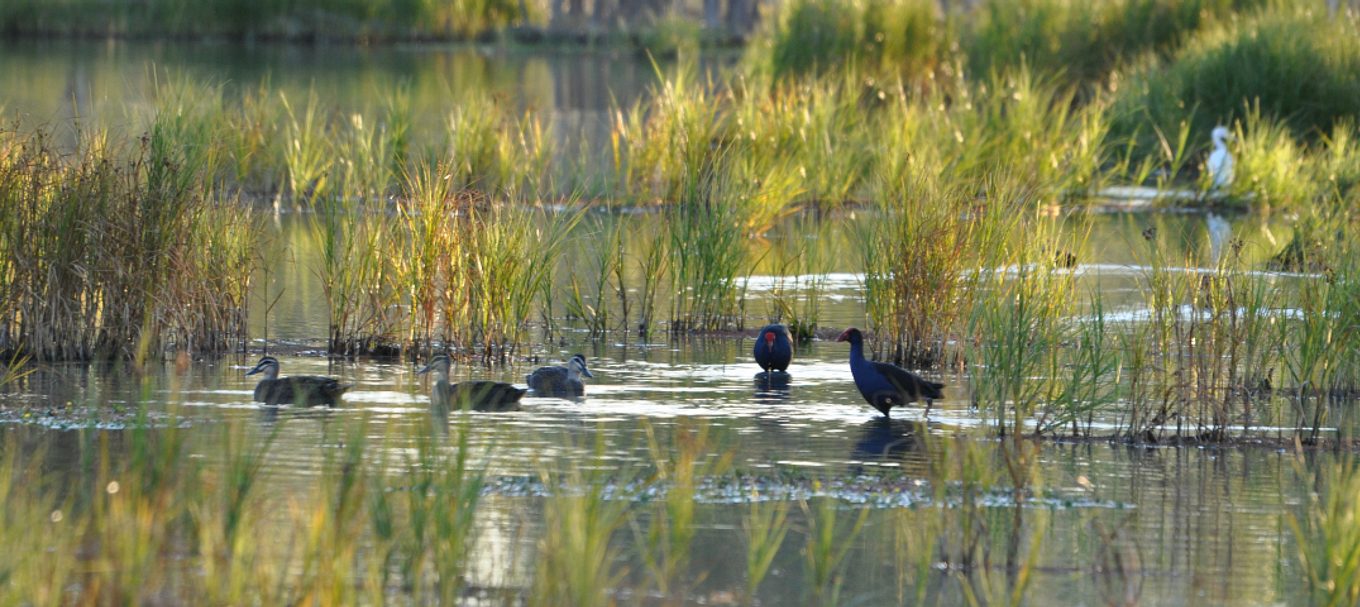 Understand the wonderful world of wetlands
Learn about the value of these unique ecosystems, then see them for yourself at Murray Bridge's Wild Wetlands Day.
Wetlands are some of the most productive ecosystems on the planet. But what are they?
Funnily enough, they're exactly what you'd think when hearing the name – they are areas of land that are inundated with water for part of the year.
You might know them as swamps, marshes, lagoons or lakes, just to name a few. Some wetlands occur naturally, while others have been built.
Why are they important?
They help to improve water quality by breaking down excess pollutants, nutrients and sediments. They also provide critical habitat for countless native species, many of which are threatened or endangered.
Wetlands are useful in many other ways too, such as providing water to farmers for irrigation and livestock, reducing erosion and improving water availability.
Wetlands are special places, both to humans and to the environment. Some are recognised and loved by the rest of the world. Others are our secret places, our favourite spots to watch the sun sink behind the river red gums, to catch a feed of trout, or to paddle through quietly and enjoy the view.
What else should you know about wetlands?
Some wetlands are considered so significant that they are part of a register called the Ramsar Convention on Wetlands of International Importance. There are six of these in South Australia.
Wetlands look great when they are lush and full of water, but did you know that they actually need to be dry sometimes to survive? Wetlands need adequate water and a cycle of both wet and dry times to be healthy. Things like reduced water levels and regulation of rivers can leave them either too wet or too dry for too long.
How are wetlands being looked after?
There's lots of work being done to keep our wetlands healthy and sustainable.
Environmental projects are being implemented across the state that will help to deliver environmental water to wetlands. Projects include the construction of regulators that will support natural wetting and drying of key wetlands, and fishways to help fish navigate the river.
Working toward a more natural flow regime, with both wet and dry times, will greatly improve environmental health and deliver benefits to everyone who uses the river.
Want to find out more about wetlands?
Great news – Wild Wetlands Day is taking place Saturday 22 April in Murray Bridge.
You can go on kayaking tours, hear from experts, take part in workshops and citizen science activities – and it's all free. There's even activities for the kids.