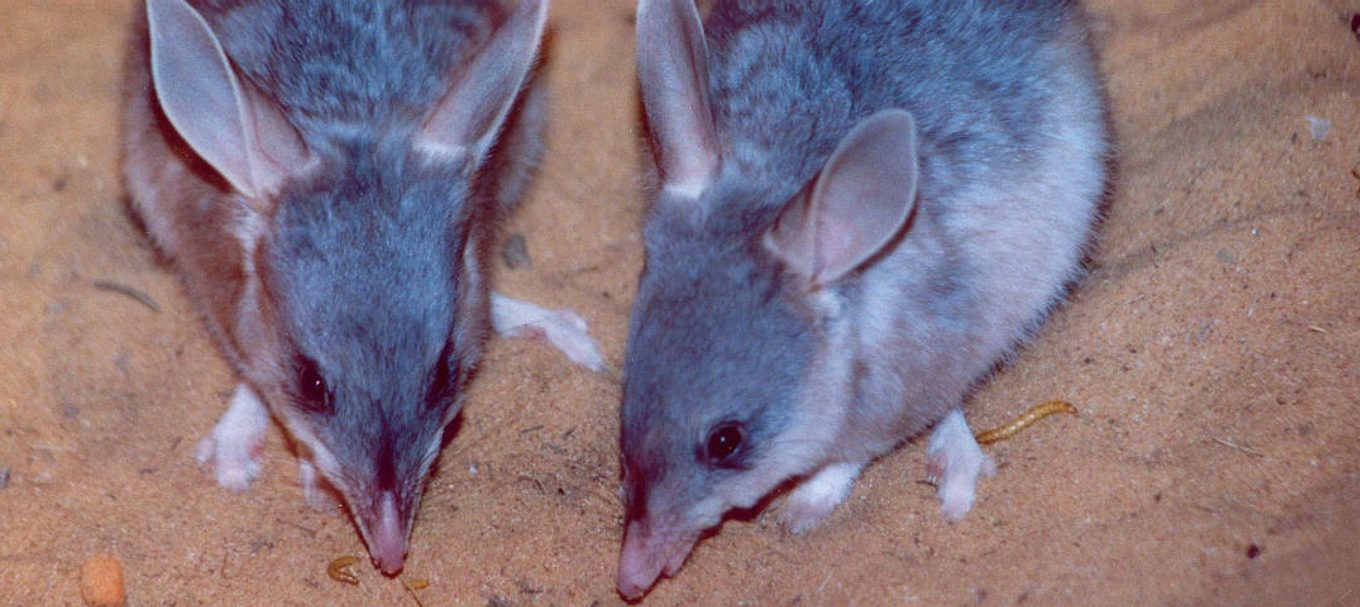 Hop into Adelaide's Cleland Wildlife Park to meet a bilby
Commemorate National Bilby Day by seeing one of these cute critters for yourself. Here's what Cleland has in store.
You might know of the greater bilby – also known as Macrotis lagotis – as the Australian Easter mascot, thanks to its large rabbit-like ears.
But it's not just at Easter-time that this vulnerable species is in the spotlight – they actually have their own special day: National Bilby Day.
Held on 8 September, it's an opportunity to shine a light on these critters and learn about their greatest threats and how their population is being cared for.
Here in South Australia, there's a few places you're more likely to see them for yourself – including at Cleland Wildlife Park in the Adelaide Hills.
Here's everything you need to know before you go:
Beyond the long ears
As well as distinctive long ears, bilbies are characterised by silky fur and a long well-furred tail with a tuft on the end.
They are well adapted to arid climates where free surface water is rarely available. They derive most of their water from food, such as insects and their larva, seeds, bulbs, fruit and fungi.
Bilbies are strictly a nocturnal species. Being powerful burrowers, they construct deep burrows that may measure up to 3 meters long and 1.8 m deep, and this is where they will stay during the daylight hours.
Males are larger than females in both size and weight. Their backward opening pouch contains eight teats but is usually home to no more than two baby bilbies, which stay in the pouch for about 80 days.
Check them out at Cleland
Visit Cleland and check out the 'Oceans to Outback' interpretive centre, where you'll have the opportunity to see these curious critters during the day.
Or for the next month you might like to visit the 'Super Survivors' trail and discover the cool super powers our Australian animals, like the bilby, need and have to survive the many threats and dangers that they face. You'll also find out what's being done to help them and what you can do to help.
This trail is operating from 7 September – 11 October and is free with your entry into the Cleland Wildlife Park. There's lots for the whole family to enjoy, including the chance to decode a secret message that is hidden in the trail.
Top tip: Cleland Wildlife Park has a limited time offer of 30 per cent off family memberships. By becoming a member of Cleland Wildlife Park you can have unlimited access to the park all year round, as well as a number of other benefits including on-site discounts, a member newsletter and special one-off offers. The best part – by being a member, you're helping to conserve some of South Australia's most iconic animals.
Spot them further afield on the Eyre Peninsula
Bilbies are a vulnerable species in SA and captive breeding and release programs support their survival.
As well as Cleland-bred bilbies, SA has a thriving colony reintroduced to Venus Bay Conservation Park on the Eyre Peninsula.
Learn more about some of the species that call SA home by checking out ourAnimal Encounters library.
This story was originally posted in April 2017.