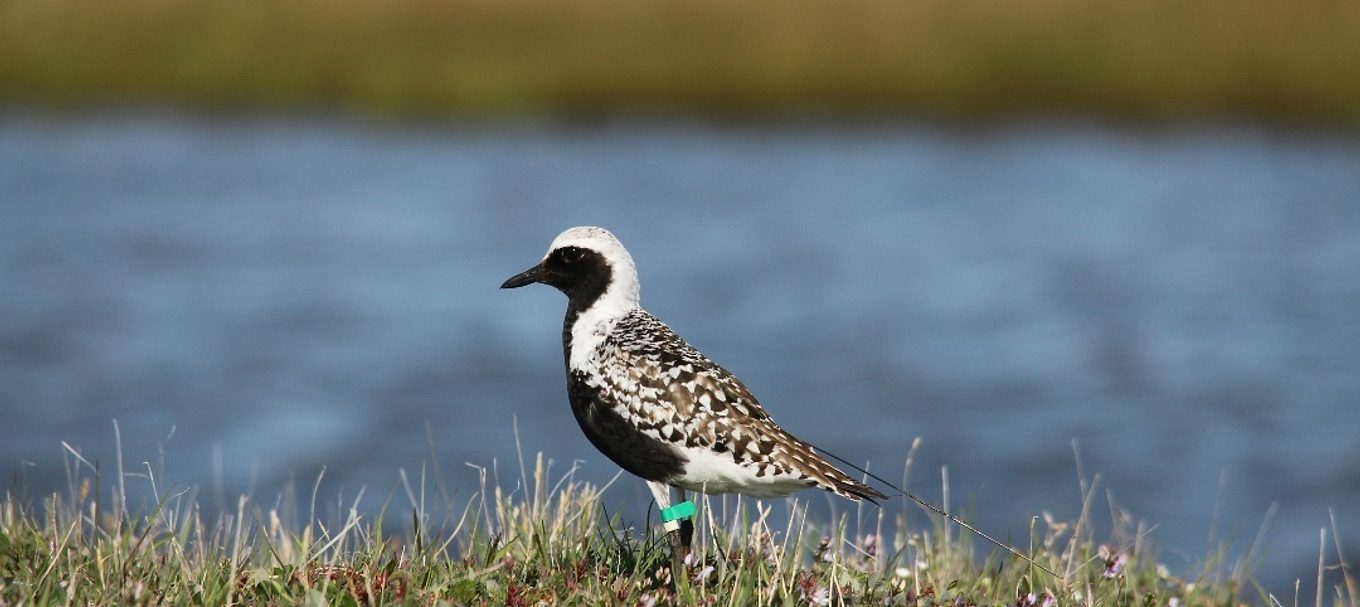 Grey Plovers take flight on annual migration
Follow our shorebirds' journey from the Adelaide International Bird Sanctuary to the Arctic.
Two Grey Plover shorebirds that spent their summer fattening up north-west of Adelaide have recently been tracked in China on their way to their northern breeding grounds in the Arctic.
The extensive mudflats and mangroves at Thompson Beach in Adelaide's International Bird Sanctuary provide plovers and other shorebirds with a feasting smorgasbord over the summer, but when the instinct to migrate kicked in during March, as it does every year, these plovers took to the sky with the favourable south-easterly winds.
Tracking their journey
The plovers were fitted with tiny solar-powered satellite trackers to help researchers better understand the migration of shorebirds who spend their summers in Adelaide.
They left Thompson Beach to fly along the East Asian-Australasian Flyway to China, with one plover making its first landfall near the Aogu wetland in Taiwan.
After a few weeks of recuperating, this plover headed north, landing on the Chinese mainland in April and currently resides north of Shanghai.
The other plover flew directly to the Chinese coast, landing in early April and cruising around the mainland. She currently resides north of Bohai Bay in the northeast China.
They are now feeding and resting up for the next leg of their journey. As the snows thaw in the Arctic these and hundreds of thousands of other birds from the East-Asian Australasian Flyway and other global flyways will converge there in June to breed.
Updates on the Grey Plover migration can be found here.
Migration mysteries

The exact movements of the Grey Plover as with many migratory shorebirds is not well understood.
Researchers are trying to unravel the mysterious details of the birds' annual migration route.
Movie night to celebrate migratory shorebirds – special ticket offer
Learn more about shorebird migration at Adelaide's International Bird Sanctuary movie night being held on May 10. 2-for-1 tickets are available on the Natural Resources Adelaide and Mt Lofty Ranges website.
This Grey Plover unique research has been carried out in partnerships between Friends of Shorebirds SE, the Victorian Wader Study Group with funding support from the Adelaide and Mt Lofty Ranges Natural Resources Management BoardShorebird Projectand the Australian Government-fundedSamphire Coast Icon Project.
Main image Grey Plover Breeding courtesy of Aaron Gottesman