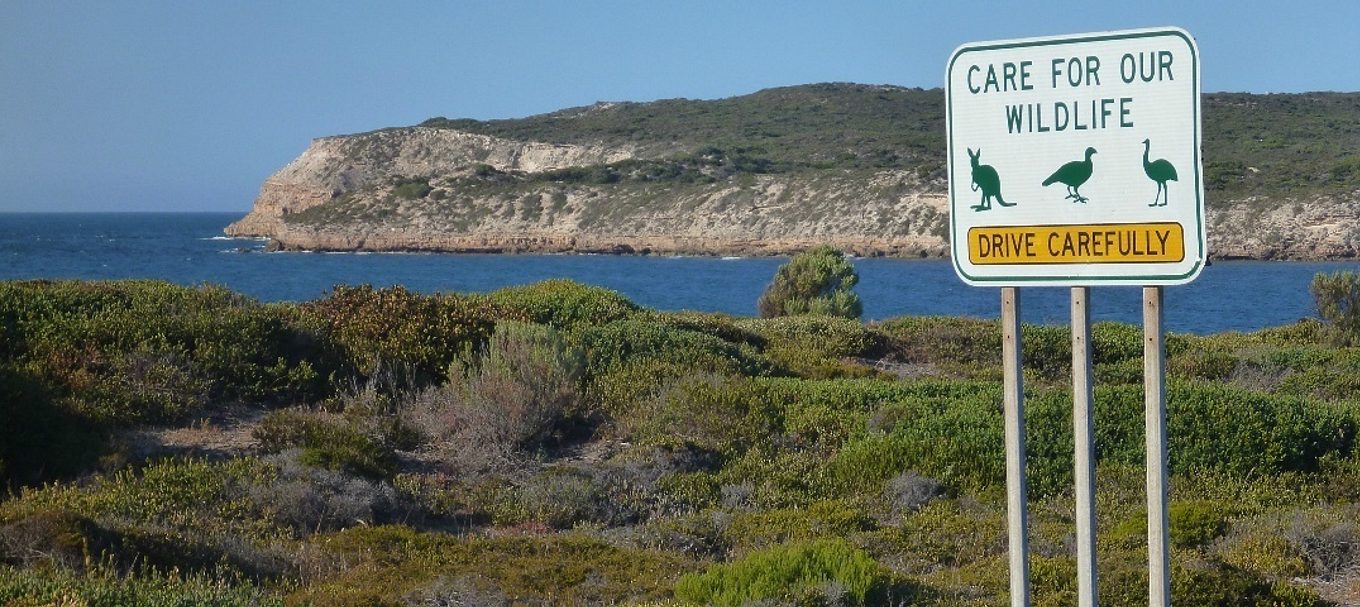 Slow down for wildlife in our national parks
Watching your speed in national parks could save an animal's life. Here's why slowing down makes such a difference.
Dhilba Guuranda-Innes National Park Ranger in Charge Mark Davison tells us that wild animal deaths by vehicle are a common occurrence in parks.

Most of South Australia's national parks have speed limits of 40 kilometres per hour for good reason. They allow you plenty of time to react to any unexpected event, including the sudden appearance of a furry or feathered creature.
Cars are scary things to wild animals, so when you enter a national park it might be handy to remember that your car is a foreign object to the animals that live there. Keep in mind that the wild animals in parks don't have road sense like your family pet might and they are freely roaming their natural habitat.
Dawn and dusk are prime times to encounter animals such as kangaroos and mallee fowl and you can see emus at any time of the day.
Emus will gather on the side of the road to eat native vegetation and can be very difficult to see among the bushes. Unfortunately, they are known for running into the path of oncoming vehicles. Keep your eyes peeled as they do have a tendency to run down the middle of the road in front of vehicles for some distance until they decide to deviate into the bushes.
Pay special attention after rain, as wild animals will congregate on the sealed roads to take the opportunity to drink fresh water from puddles. Snakes and lizards are also very common.
If you spot a wild animal approaching or near a road:
Slow down
Let the wild animal move on
If the animal does not move, drive around them at walking speed
Once you have passed them safely, continue at the specified speed limit
Enjoy the experience – safely pull your car to the side of the road and take some pictures
What to do if you spot injured wildlife:
One last tip: speed limits are enforced in parks by SA Police and Park Rangers with fines of up to $210 issued for exceeding speed limits or driving without due care. So stick to the road rules!
Main image courtesy of Mark Davison, Dhilba Guuranda-Innes National Park Ranger In Charge. Check out some other great shots from him in Nature photography on your mobile phone.
This story was originally posted in March 2016.