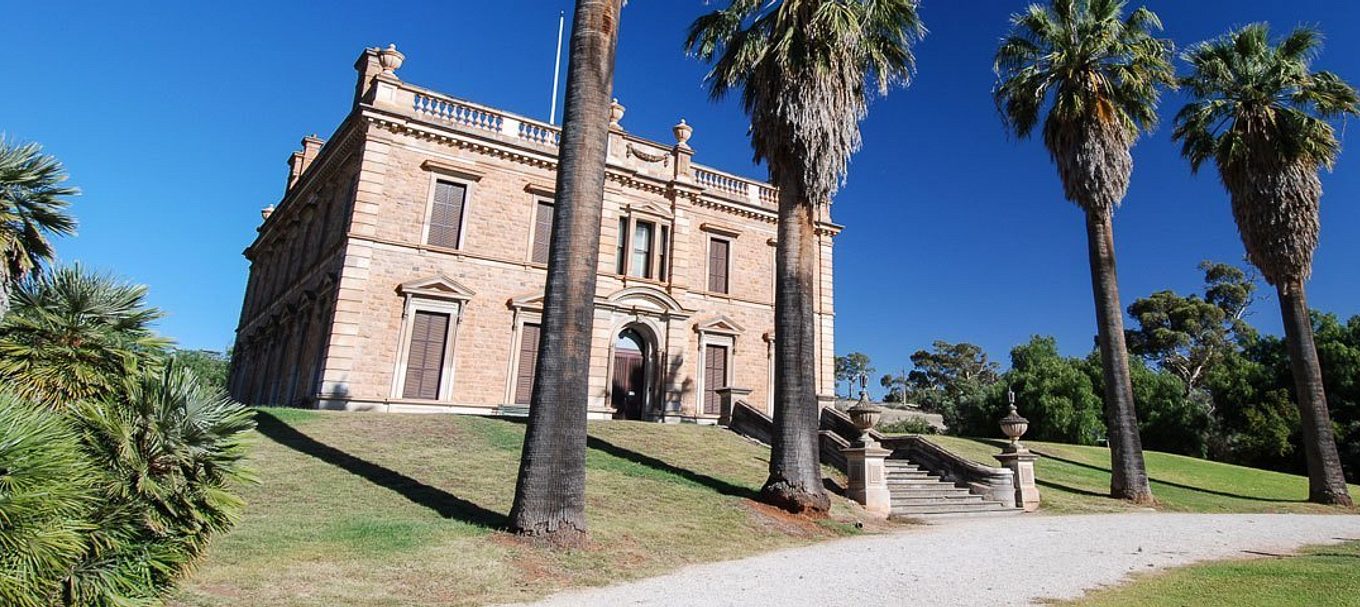 Martindale Hall the dream home
There's excesses of the modern kind, selfied, Instagrammed, Pinterested and Facebooked.
And then there are the excesses of the 1800s kind, where you might just create something so extravagant, so other worldly, that social networks can't help but twitter.
Edmund Bowman was a big fan of the latter. A wealthy gentleman with a generous landholding, a penchant for polo and an inheritance burning in his pocket, Bowman spent up big in rural South Australia in the 1880s.
Bowman was a wealthy bachelor who commissioned a London architect to create a plan for an imposing Georgian mansion on a sheep property near what is now the renowned Clare wine region.
Building the dream home
He imported 50 highly skilled English tradesmen to help build the mansion on gently rising ground that commands wide views across the countryside.
The tradesmen set to work, installing imposing black and white marble floors, chiselling the mansion's stonework and hand carving a magnificent Tasmanian blackwood and oak staircase amid metre-thick walls and five-metre high ceilings.
Almost two years and £30,000 later and Martindale Hall was ready, complete with a private training track and stable, a pack of foxhounds and a cricket ground for entertaining English cricketers.
The end brings a new beginning
Bowman moved in, but alas, the party was over in 1891 when drought and his extravagant ways conspired against him and he was forced to sell Martindale Hall to the Mortlock family.
The Mortlocks lived in Martindale Hall for 60 years, filling it with treasures from around the world before John Tennant Mortlock died in 1950.
The sting in the tail of the Martindale Hall story came when Mortlock's grieving wife Dorothy gathered her personal possessions, locked the mansion's doors and never returned. The property and its contents were left to the University of Adelaide and were later transferred to the state government.
Today Martindale Hall still stands conspicuously on its gentle rise, still holding the treasures of its previous owners, still welcoming visitors from around the world.
It's the perfect starting point for a Clare Valley driving tour and is open to the public from Wednesday to Monday from 11 am to 4 pm, closed Tuesdays for cleaning. During school holidays Martindale Hall is open 7 days from 11 am to 4 pm except Good Friday and Christmas Day.