What is hazardous fuel?
Hazardous fuel is made up of these layers:

bark fuel (e.g. the bark fuel of stringybark trees are generally extreme, whereas smooth bark gums will be low to moderate)
elevated fuel generally refers to how 'easy' or 'hard' it is to walk through that layer of fuel
near-surface fuel is low bushy shrubs, clumps of grass and dead leaf material that rests on this type of vegetation, and is usually burnt in a fire
surface fuel is the litter layer which is measured by its depth.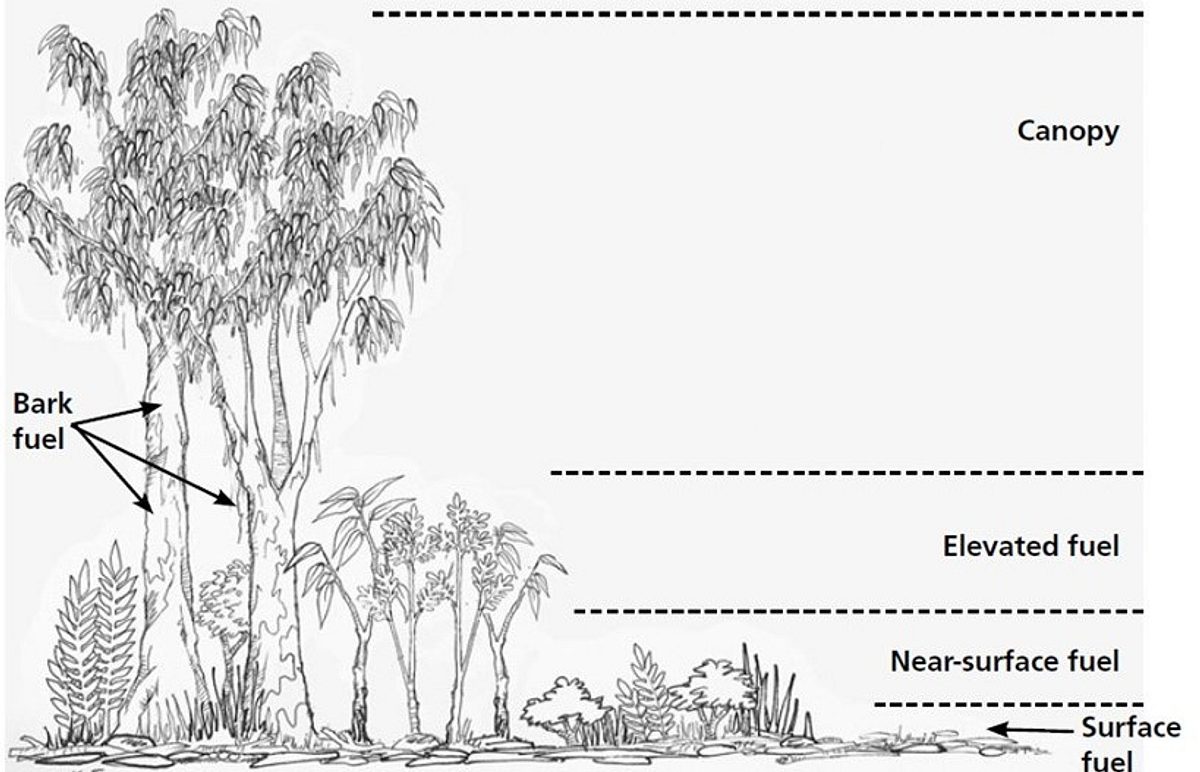 This Overall fuel hazard guide for South Australia helps firefighters and planners assess the hazards posed by fuel layers.
Fuel hazard assessments are used for:
identifying hazards before and after a prescribed burn
suppressing bushfires, to get an idea of how difficult it might be to control particular vegetation, taking into account the Fire Danger Index and the overall fuel hazard rating for the area.