Marine mammal rescue? Call the experts
When you see a live stranded marine mammal (whale, dolphin, seal or sea lion), your first instinct might be to rush to the animal and immediately put it back into the water.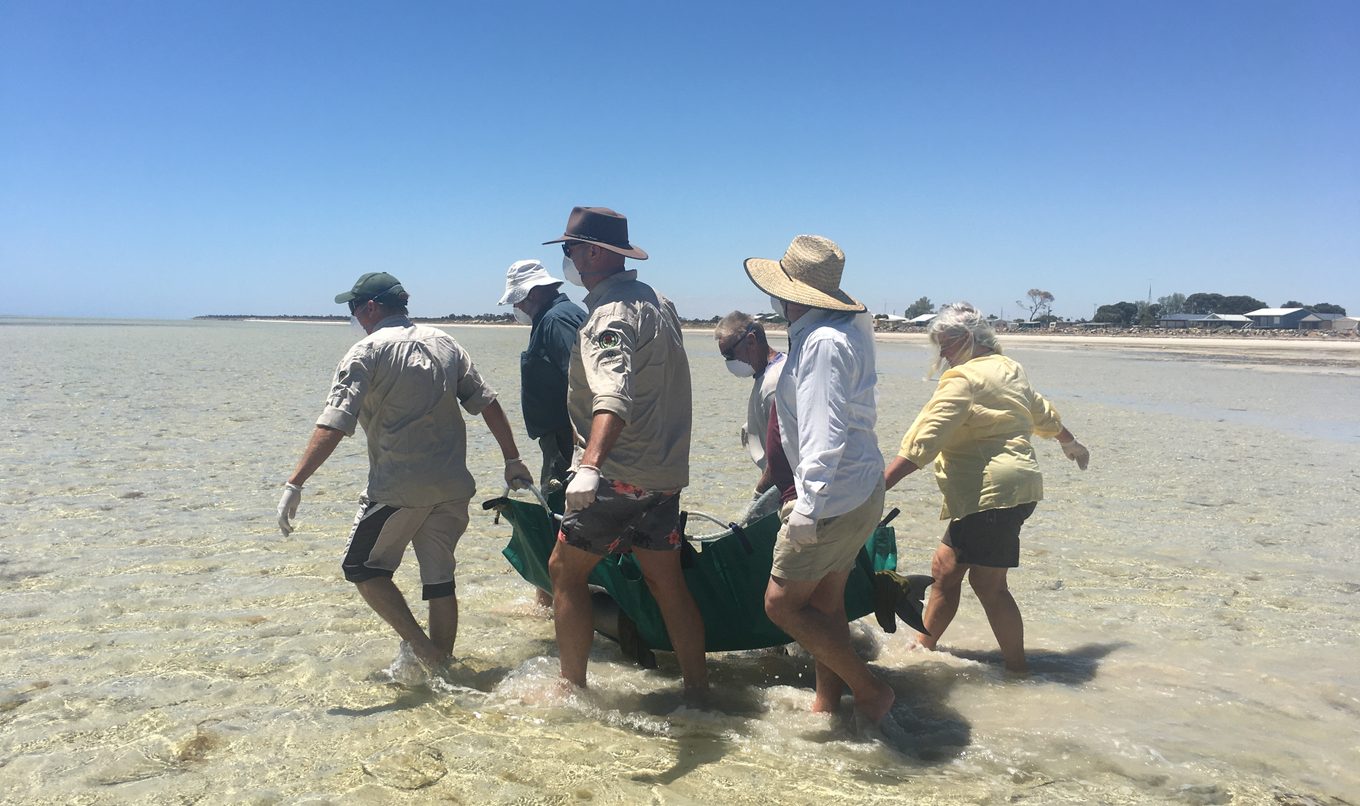 However, this may not be in the best interest of the animal, or the person trying to help.
Marine mammals can carry infectious diseases that can pass between themselves, humans, and their pets. These are called zoonotic diseases which include tuberculosis, Brucella, toxoplasmosis and q-fever.
These diseases can spread to humans and pets by direct contact with the marine mammal or it's bodily fluids - and can even disperse through the air when the animal breathes.
National Parks and Wildlife Service Senior Ranger Nikki Zanardo said 6 live and 44 dead marine mammals had been reported stranded along South Australia's coastline in the past 12 months.
"We are currently in a very busy stranding period so given this we are likely to get a few more come ashore in the near future,'' Ms Zanardo said.
"And if someone comes into contact with a sick or infected marine mammal, there could potentially be serious health consequences for that person.''
Ms Zanardo said this was why it was essential to wear protective clothing when near marine mammals - whether dead or alive. Protective clothing includes gloves, face masks, eye and skin protection.
"As zoonotic diseases could pass to your pets too, it's best to keep your dogs on lead at a safe distance,'' she said.
"If you find a stranded marine mammal, please call your local National Parks and Wildlife Service office or marine wildlife rescue organisation.
"They can provide you with advice over the phone, send experienced personnel with equipment to assist with the incident, or both.''
She added it was also common for healthy seals and sea lions to come ashore.
"These animals come ashore as they are tired and need to rest after spending many hours out at sea foraging for food,'' she said.
"If you see them on a beach, please respect them and keep a safe distance.''
Marine Mammal Regulations are in place to protect these animals from disturbance and to prevent humans from being harmed by sometimes scared and aggressive animals. People are asked to not approach the animals and admire them from a safe distance.
For more information visit: marine-mammal-strandings-fact-gen.pdf