More car parking spaces for families at popular Morialta Conservation Park playground
Families are finding it easier to access one of Adelaide's most popular playgrounds with the upgraded carpark at the Mukanthi Nature Play Space at Morialta Conservation Park now open with triple the car parking capacity.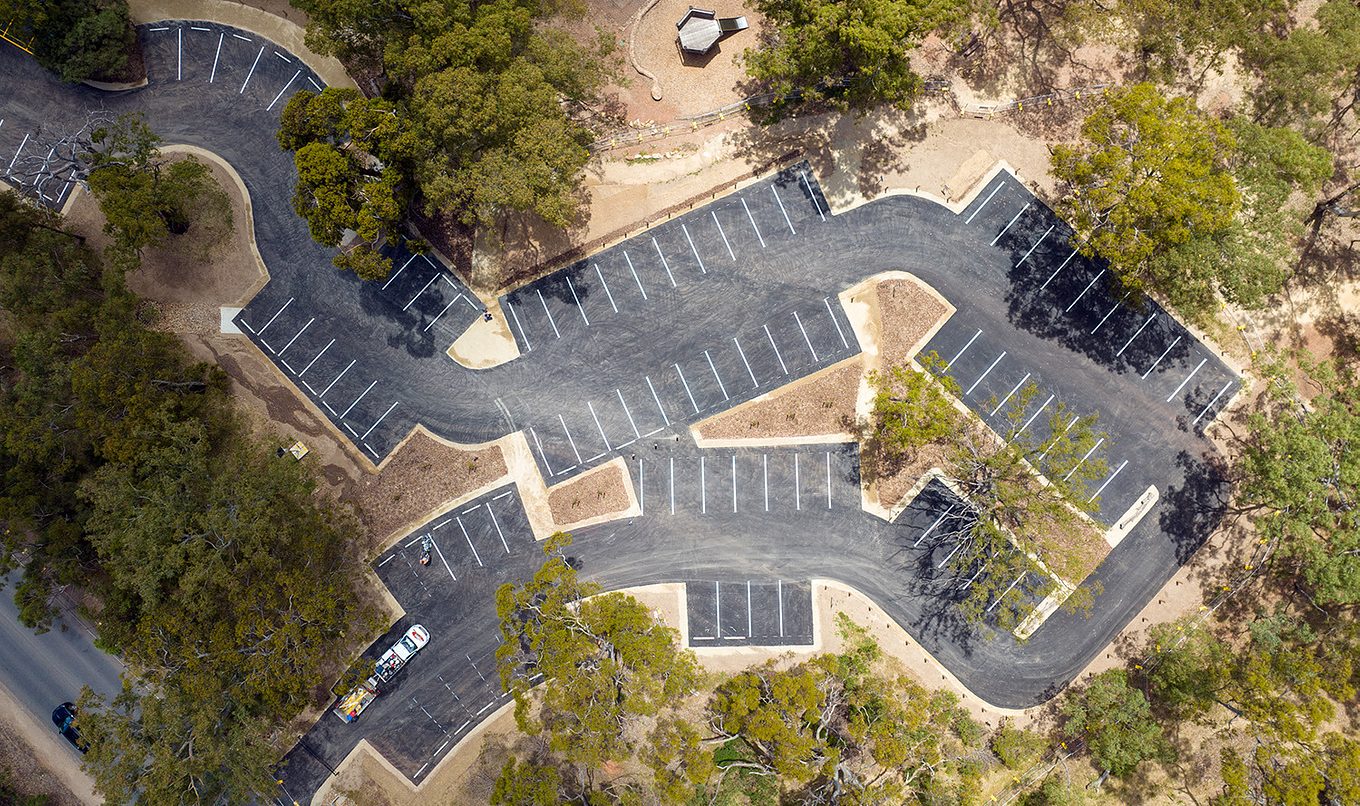 The $800,000 upgrade, completed in time for the summer school holidays, provides visitors with direct access to Mukanthi Nature Play Space, making it safer for children, school groups and families.
It features 102 clearly marked car park spaces, including four accessible parks, four motorcycle parks, a designated bus drop-off and pick-up space, one entry driveway and two exit driveways.
New walking paths from the car park also provide safer access for visitors to the nature play space and beyond.
The Mukanthi Nature Play Space opened in 2017 and rapidly attracted big crowds, putting pressure on the existing car park, which had 35 spaces and caused visitors to park on neighbouring streets.
The upgrade was carefully designed to minimise unnecessary impact on the surrounding vegetation, and Department of Environment ecologists chose 1650 local native plants to revegetate the area.
The works are part of the larger Community Access to National Parks initiative, which also includes upgrades at Mark Oliphant Conservation Park and the Chambers Gully access point to Cleland National Park.
The new carpark is part of the State government's ongoing investment in our parks and reserves to encourage more nature-based tourism in South Australia.
For more information visit www.parks.sa.gov.au