Final touches for Tapanappa Ridge Lookout on the Wild South Coast Way
Finishing touches are being made to the new Tapanappa Ridge Lookout and picnic area on the Wild South Coast Way on the Heysen Trail.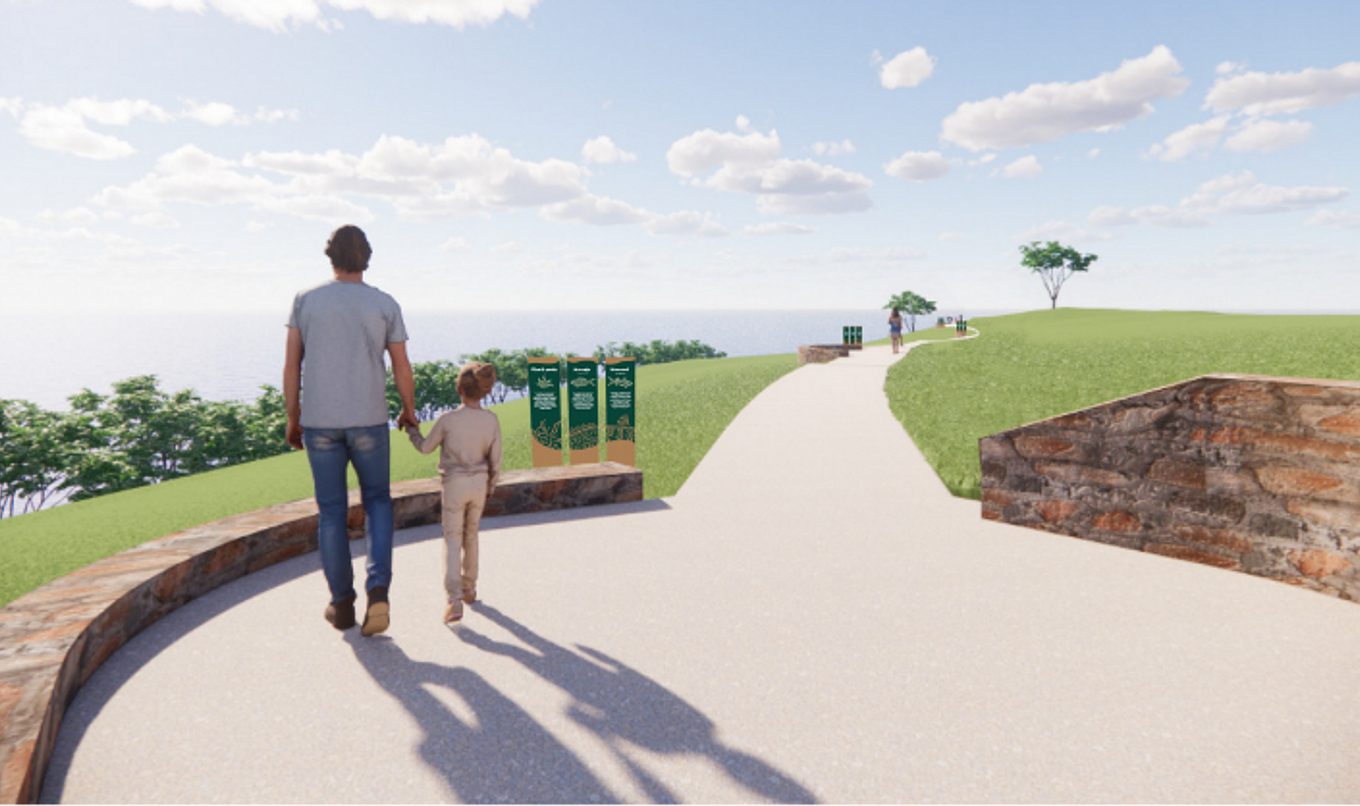 Located in Deep Creek National Park and as part of the Wild South Coast Way, this premier location provides spectacular views of crashing waves along the coast. The area has been designed as a pit-stop for walkers to recharge or a place for day visitors to relax, have a picnic and take in the 180 degree coastal views.
Ample car-parking, sheltered picnic areas and toilet facilities will make Tapanappa a new reason to visit the national park particularly for small groups. In addition to the views, picnic tables will provide an intimate setting including views into the neighbouring gully. The surrounding area is also home to family of kangaroos which can be seen at certain times of the day.
A new loop walk will provide access for all and will share the Ramindjeri story of Kondoli, the keeper of fire. The story will be told through artworks and signage along the trail and will provide a memorable experience for all. Tapanappa Lookout is also a new trail head to provide access to numerous other walking trails.
Construction of the Tapanappa Lookout and picnic area facilities is the final step in creating the Wild South Coast Way on the Heysen Trail. It complements the Goondooloo Ridge picnic area that was opened last September and is already proving to be a popular attraction for day visitors to the region.