SA now home to Australia's biggest national park
South Australia is now home to Australia's largest national park as well as four other new national parks, with today's official proclamation of Munga-Thirri–Simpson Desert National Park, Wapma Thura - Southern Flinders Ranges National Park, Lake Frome National Park and the upgrade of Cleland and Deep Creek to national parks.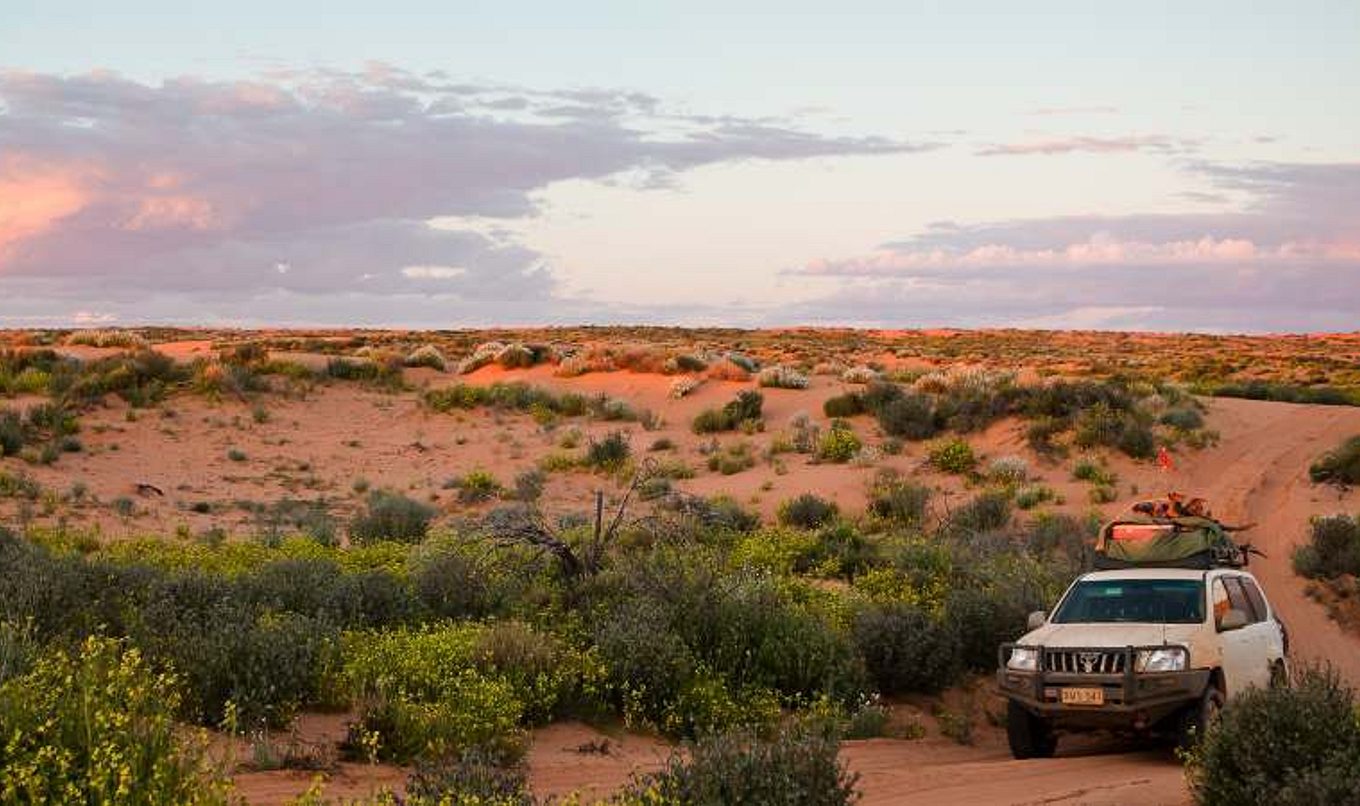 Munga-Thirri–Simpson Desert National Park is 3.6 million hectares in size, large enough to fit in 1.75 million Adelaide Ovals. It's also more than one million hectares larger than the next biggest national park – Kakadu.
The new changes mean the area now protected as national parks in South Australia has grown to just over 7.9 million hectares.
The changes provide a significant boost to conservation as well as enhance our reputation as a world-class eco-tourism destination.
The new changes mark the biggest expansion of national parks in the state's history backed up by the biggest government investment in parks ever.
The significant addition of land protected as national parks since 2018 includes areas right across South Australia from the Simpson Desert and Flinders Ranges in the north right through to Adelaide's second metropolitan national park at Glenthorne in the heart of the southern suburbs.
National parks are essential spaces to enjoy nature in all its forms, and provide South Australians with a wide range of environmental, social and economic benefits and these protected areas conserve vitally important ecosystems, habitats, plants and animals, unique land formations, and culturally significant places.
Wilderness Society South Australia Director Peter Owen welcomed the creation of the Munga-Thirri-Simpson Desert National Park.
"We commend Minister Speirs and the South Australian Government for creating Australia's largest ever national park in the Munga-Thirri-Simpson Desert," Mr Owen said.
"For over a decade the Wilderness Society has been advocating for a conservation corridor in the heart of Australia, allowing endangered animals and plants to move and adapt to a rapidly changing climate. This grand initiative is a significant step."
The new national park for the Simpson Desert has been made through changing the legal status of the existing Munga-Thirri–Simpson Desert Regional Reserve and Conservation Park, which will strengthen the park's conservation and biodiversity values.
There are also additional protections at the environmentally significant Kallakoopah Creek, through creation of a special management zone around the creek through a change to the park management plan, which is currently out for public consultation. This is now a wilderness zone requiring the land to be managed to protect the area's wild character, with a focus on the preservation of wildlife and ecosystems.
As part of the changes, another new national park in the Southern Flinders Ranges has also been proclaimed. The new Wapma Thura - Southern Flinders Ranges National Park comprises the former Telowie Gorge Conservation Park, Wirrabara Range Conservation Park, Spaniards Gully Conservation Park and a discrete portion of Mount Remarkable National Park known as the Napperby block.
Wapma Thura, the Aboriginal co-name for the new park, means 'Snake People'. The Wapma is an important totem for the Nukunu people and shows their significant connection to each other and the dreamtime serpent.
In recognition of their importance to tourism as international destinations, two existing conservation parks – Cleland and Deep Creek – have also been upgraded to become national parks, with the Cleland upgrade also incorporating Eurilla Conservation Park.
In addition, Lake Frome Regional Reserve in the Northern Flinders Ranges has been upgraded to a national park in recognition of its significance as a large salt lake, giving it the same national park status as other large salt lakes such as Kati Thanda-Lake Eyre, Lake Torrens and Lake Gairdner. Ephemeral salt lake systems such as Lake Frome represent highly unique and little-known environments, and as such are considered to be of national significance
A further 4767 hectares of land, formerly Ediacara Conservation Park, has also been incorporated into Nilpena Ediacara National Park. The addition conserves the entirety of the known fossil fields within the National Park, reflecting the national and international significance of its fossil heritage values. The Ediacara fossil sites in the expanded park will form a core element of the Flinders Ranges World Heritage nomination currently being progressed by the State Government.
As part of the changes, a section of Witjira National Park in the state's Far North will have its conditions changed to forever exclude mining from the Dalhousie Springs National Heritage Area.
To find out more visit www.parks.sa.gov.au