Early investigation findings released as another Port River dolphin is found dead
The Department for Environment and Water (DEW) has released its interim investigation report into the health of dolphins in the Adelaide Dolphin Sanctuary (ADS), as another Port River dolphin has been found dead.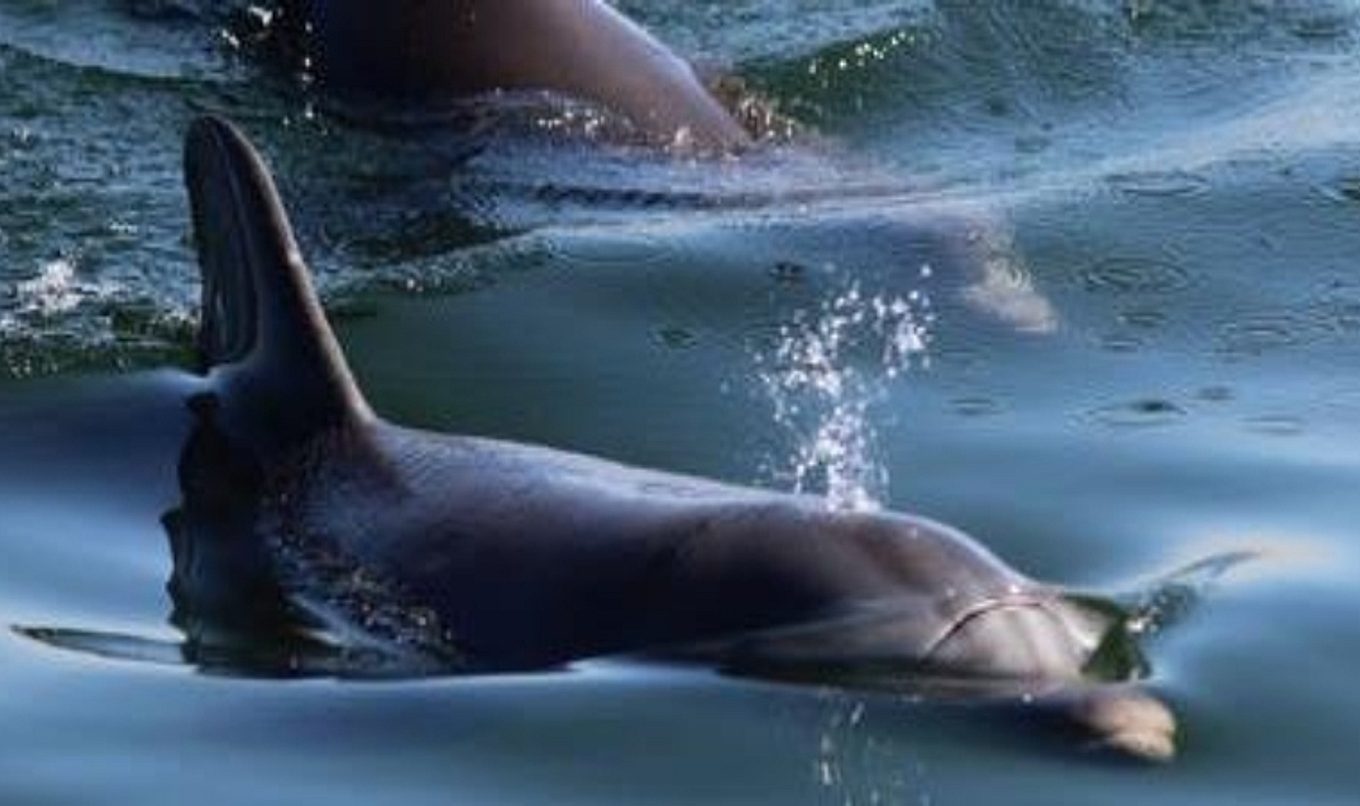 The four-year old male dolphin, known as Squeak (Mimo), was found dead late Sunday afternoon near the Fletcher's Slip area of the Port River by the National Parks and Wildlife Service (NPWS) Marine Parks team. Squeak was the younger sibling of former resident dolphin Hunter, who was recently euthanised due to severe ill health.
DEW Director for Conservation and Wildlife, Lisien Loan, said the NPWS Marine Parks' team and ADS volunteers were deeply saddened by the news, having spent the past few weeks closely monitoring the dolphin's condition.
"The illness of any dolphin in the ADS is a concern, but given recent events we were hoping for a better outcome. This latest news reinforces why the State Government is undertaking an investigation," Ms Loan said.
"A post mortem will now be carried out by experts at the University of Adelaide, Flinders University and the South Australian Museum. The findings will contribute towards the ongoing investigation into what might be impacting the health of dolphins in the sanctuary."
The investigation, which is expected to take several months to complete, aims to identify the sources for what could be impacting the health of dolphins and ecosystems within the Port River and Barker Inlet. It also includes evaluating historical data and necropsy results from recent dolphin deaths.
Ms Loan said she hopes that the release of the ADS Investigation Interim Report and associated necropsy reports will help the community to better understand the complexities involved in finding out how the dolphins' health could be affected.
"The report sets out what has been achieved to date and highlights research and other initiatives currently being undertaken or planned as part of the investigation," Ms Loan said.
"What we know so far is that initial testing of the three recent dolphin deaths ('Tallula', the 'Semaphore dolphin' and 'Hunter') indicates the dolphins were suffering from infections and diseases that affected their health with varying degrees of severity.
"The reports however don't show a definitive cause or common links between the dolphin deaths beyond possible suppression of their immune systems.
"The reasons for this are unclear at this time, however testing for environmental toxicants (including biotoxins) and factors that may contribute to immunosuppression is underway, involving experts in water quality, toxicology, pathology and marine ecosystems.
"With no specific causes of illness having been identified so far, the investigation team has expanded their field of investigation and are drawing in additional resources and expertise from around the nation to conduct further tests and analyse data."
Ms Loan said blood and tissue testing from another dolphin, 'Doc', showed he had been exposed to Brucella, a zoonotic bacterium that can result in dolphin abortions, male infertility, neurobrucellosis, cardiopathioes, bone and skin lesions, and death.
"While known to occur in marine mammals, this is the first time Brucella has been detected in a South Australian dolphin," she said.
"Doc was tested while being disentangled from fishing line, but has only been sighted once since then.
"Broader surveillance will be required to understand whether this could be impacting the health of dolphins, particularly whether or not it is contributing to calf mortality within the Sanctuary." Minister for Environment and Water David Speirs launched the investigation on 24 August 2021. It's being coordinated by DEW in conjunction with a range of expert partners, including:
National Parks and Wildlife Service's Dolphin Expert Reference Group (made up of independent, qualified veterinarians)
Australian Marine Wildlife Research & Rescue Organisation Inc.
experts in the management of marine mammals
researchers from the University of Adelaide, Flinders University and the South Australian Museum
authorities from other relevant government departments, including the Environmental Protection Authority (EPA) and Department of Primary Industries and Regions (PIRSA)
CSIRO
ZOOS SA
Port Adelaide Enfield Council
Whale and Dolphin Conservation.
View the Adelaide Dolphin Sanctuary Investigation Interim Report, interim necropsy reports and fortnightly updates:
https://www.environment.sa.gov.au/topics/plants-and-animals/living-with-wildlife/whales-dolphins/adelaide-dolphin-sanctuary-investigation