$23 million specialist wildlife care centre at Glenthorne
Adelaide's southern suburbs will soon be home to a high-tech specialist wildlife care centre, with the RSPCA set to build an innovative $23 million Animal Care Campus at Glenthorne National Park-Itya­maiitpinna Yarta.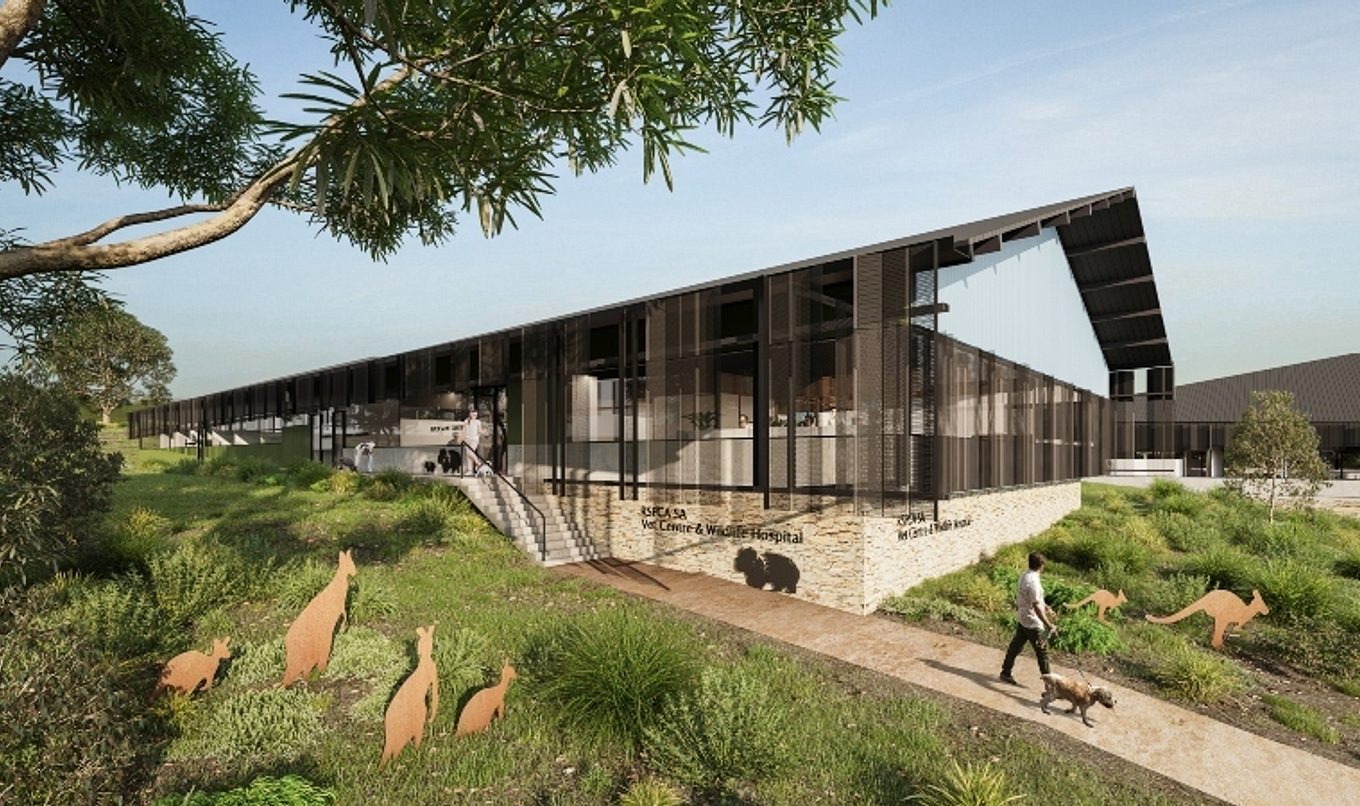 The RSPCA South Australia Animal Care Campus will provide specialist wildlife veterinary care for injured and ill native fauna and it will become the state's centre for the rehabilitation of injured wildlife, which is expected to provide care for about 8000 animals a year. Domestic animals can also be housed at the centre.
An around-the-clock wild­life hospital – the first of its kind in South Australia – and educational training centres will be key features of the devel­opment.
The project is a key outcome from the South Australian Wildlife and Habitat Bushfire Taskforce which identified a range of recommendations to help support wildlife recovery after bushfire events.
Director Tourism and Economic Development with the Department for Environment and Water Jo Podoliak said the 2019-20 summer bushfires were devastating for native wildlife and highlighted the need to provide better care to animals adversely impacted by bushfires, which is exactly what this new centrally-located centre will do
"The state government is excited to partner with RSPCA to deliver this very exciting development for the Glenthorne precinct which will enable us to be better prepared, and deliver state-of-the-art care to wildlife, in the event of another major bushfire or other emergency situation," Jo said.
In coming months and years the Glenthorne Precinct – a 1500-hectare network of open space which includes Glenthorne National Park-Ityamaiitpinna Yarta, Marino Conservation Park, Hallett Cove Conservation Park, Happy Valley Reservoir, and areas of the Field River Valley – will be transformed into an environmental and recreational hub.
As part of the partnership, the RSPCA will be granted a long-term lease of the site and will make an annual contribution to support enhanced environmental outcomes in the broader Glenthorne National Park precinct.
RSPCA South Australia President Rob Dimonte describes the move as "a big step forward" for animal care in SA. The new campus is expected to double the number of animals that the RSPCA cares for ev­ery year, while providing much improved facilities in-line with similar centres interstate.
"Going forward, we believe the need for assistance in man­aging companion animals – like dogs and cats – is going to be re­ducing," Mr Dimonte said.
"So it's really about building an education facility, a large veterinary facility and a wildlife hospital, which we see as a key part of our future.
"It's quite innovative for us to be building this sort of a facil­ity on a national park. But given our future focus in wildlife and education, I think we will be an exciting part of the future of Gl­enthorne National Park."
Wildlife rescue group person­nel will be provided with free veterinary treatment to injured animals. Veterinary students and practicing vets will also have the opportunity to build skills and experience in treating native animals.
RSPCA South Australia chief executive officer Paul Stevenson says that – with an initial target of providing care for about 8000 animals annu­ally – the organisation's new O'Halloran Hill park base will become the state's centre for wildlife rehabilitation.
The philosophy behind the hospital is to provide co-ordi­nated support to the many ex­isting wildlife rescue groups in the state – while also making it simpler for the public to seek help.
"The best way we can make sure as many animals get as much help as possible is for us to support those wildlife groups," Mr Stevenson said.
"If they stop operat­ing, then wildlife is in trouble. So it's very much about pro­viding support to those groups where we can, recognising the important contribution they currently make to our native wildlife.
"The simple objective is to get injured native animals the best care as quickly as possible."
Consultation is currently open on the YourSAy website on the inaugural Parks of the Glenthorne National Park-Ityamaiitpinna Yarta Precinct Draft Management Plan, which includes Hallett Cove and Marino conservation parks, and will close on 20 December.
For more information visit www.yoursay.sa.gov.au