Adelaide Dolphin Sanctuary investigation expanded
An investigation into the potential causes of dolphin deaths at the Adelaide Dolphin Sanctuary will be expanded after a 6-year-old dolphin, known as Hunter, was assessed by independent veterinary experts and subsequently euthanised on Friday morning due to ongoing deteriorating health.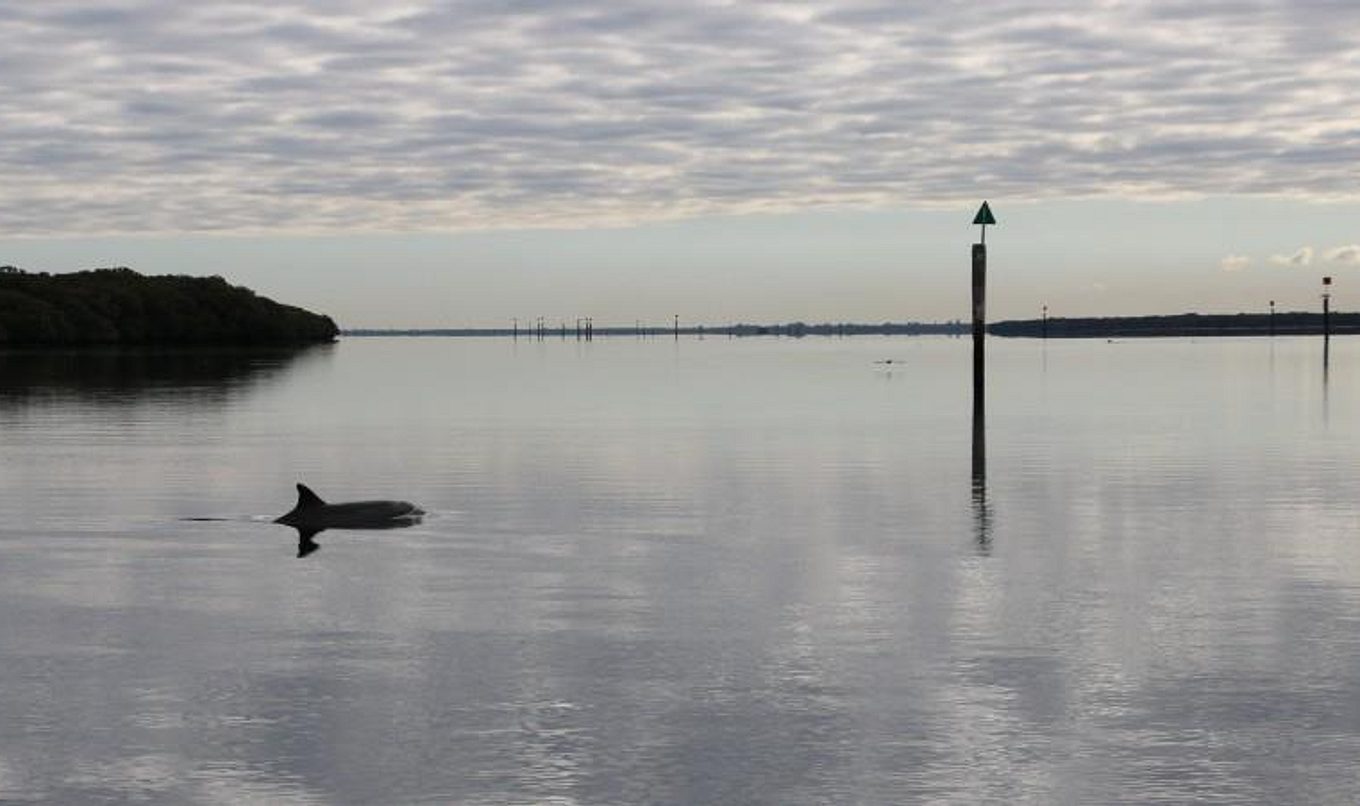 National Parks and Wildlife Service Director of Conservation and Wildlife, Lisien Loan, said NPWS Rangers and Volunteer Rangers together with the ADS Action Group volunteers had been monitoring the behaviour of the animal for several weeks.
"Hunter had been observed looking very thin, with a lesion on its flank, raising concerns about the animal's health.
"In recent weeks, the dolphin has been reported as appearing lethargic, emaciated, and spending more time than usual on the surface.
"Given the continued observed deterioration of the animal's health, the Department sought advice from an expert wildlife veterinarian to assess its welfare.
"The Department is committed to ensuring appropriate animal welfare outcomes for wild animals, and following consultation with the expert veterinarian, the decision has been made to euthanise this dolphin to prevent further suffering.
"The body has been retrieved for testing and it is hoped the results of these tests will provide further insight into the health of the ADS dolphin population as part of the investigation which is currently underway.
"The Department is concerned about the recent trend in dolphin deaths and disappearances in the Adelaide Dolphin Sanctuary. The ADS dolphins are an icon of our state and there is a strong attachment to the population by many locals, and others. By working with, clinicians, researchers, veterinarians and local dolphin experts we expect this investigation will provide some answers to what's been occurring.
The Minister for Environment and Water David Speirs launched an investigation on 24 August 2021 into the potential causes of recent dolphin deaths in the Adelaide Dolphin Sanctuary, following the death of dolphin 'Tallula' on 21 August 2021.
The investigation, which will be expanded to include Hunter, is expected to take several months to complete. It aims to identify the sources and rationale for what could be impacting the health of dolphins and ecosystems within the Port River and Barker Inlet.
The ADS dolphins are a wild population. It is international best practice not to intervene with wild animals in cases of unidentifiable illness. Intervening with wild animals, particularly when they are in a compromised or unwell state, adds further stress to an already compromised animal.
Any potential treatment of a wild marine mammal requires careful consideration as the animal requires capture in a net and physical restraint. Any on-going treatment would require multiple captures, which would be highly distressful for a wild animal. The preferred approach by NPWS towards marine mammals showing illness, as with other wild populations of native animals, is to let nature take its course for naturally occurring disease in a population. Animal welfare considerations are always taken into account in the monitoring of unwell animals and euthanasia is considered as a last resort to minimise suffering.
Bottlenose dolphins are not an endangered species.