Work begins to move sand from Semaphore to West Beach
Work commences this week to move sand from where it builds up at Semaphore to eroded sections of West Beach as part of the Department for Environment and Water's regular beach replenishment program.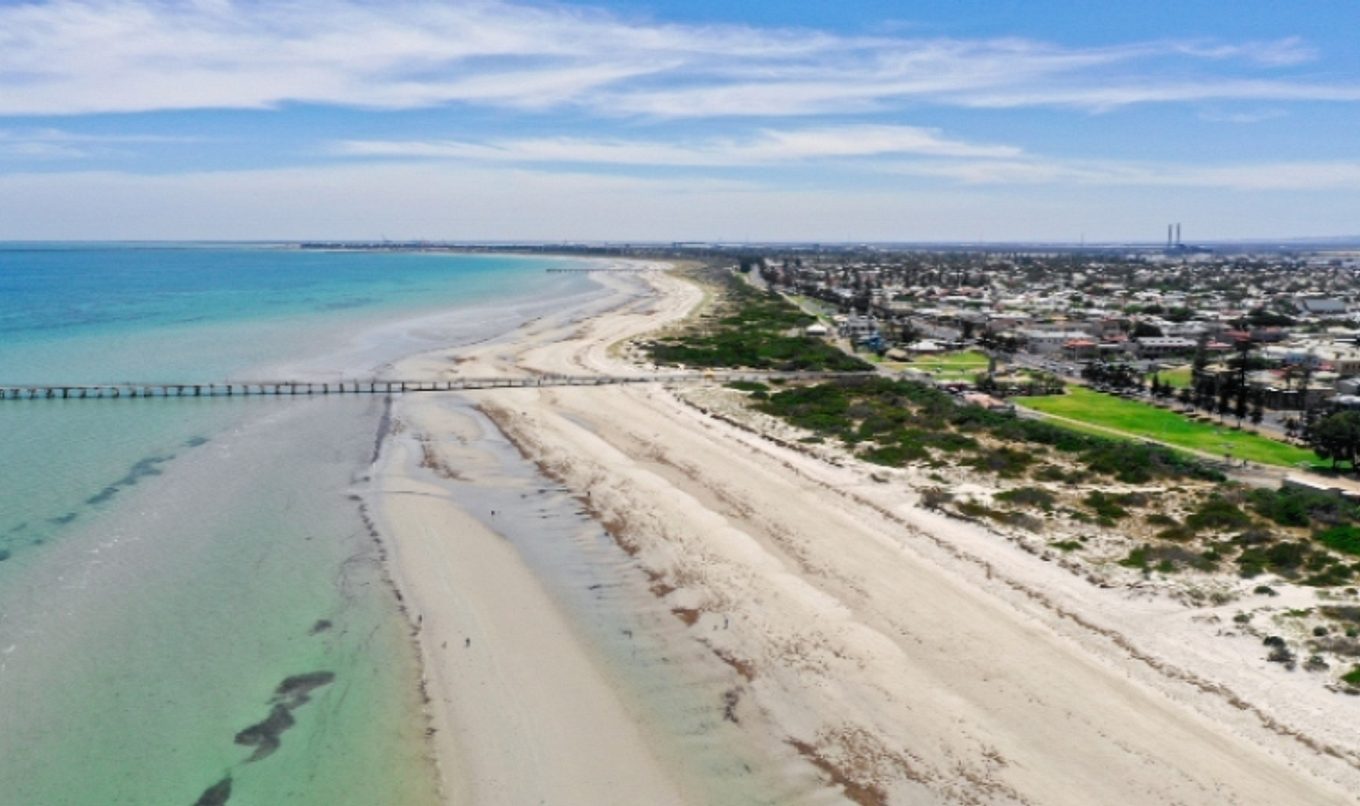 Sand will be collected initially from the Semaphore South breakwater at Point Malcolm, which has been designed to trap sand, and moved by truck to West Beach.
Sand will also be collected from between the Semaphore jetty and north of the Largs Bay jetties as part of the works.
Prior to this, from Monday 17 May, a small amount of sand is being moved from the Torrens Outlet to the Rockingham Street dunes at West Beach as a rapid response to address erosion at this vulnerable location before the sand from Semaphore is delivered.
Sand is normally moved in spring to provide sandy beaches for summer and again in autumn to protect the coast through winter. However, in response to community feedback in Semaphore, as a trial, the department will move sand to West Beach closer to winter this year in an effort to minimise disruption for residents and beachgoers.
Project Manager Securing Our Coasts James Guy said Adelaide's coastline is one connected system, but some of our beaches experience significant erosion.
"The sand along Adelaide's coast naturally moves northward, by the wind and waves which causes sand to build up on our northern beaches, such as Semaphore, and causes sand loss and erosion along our southern and central coast such as West Beach and Henley Beach South," he said.
"The works will be happening between May and July and are subject to change depending on the weather and tides. The community are advised to take due care if visiting the beach during this time.
"Each year, our department manages the metropolitan coastline for the community to enjoy sandy beaches and to provide protection from storms. As part of this process we meet regularly with community representatives and the City of Port Adelaide Enfield to help guide the Semaphore sand movement works.
"We've listened to community concerns and made the decision to trial a later commencement date and begin the work closer to winter.
"Moving sand later in the year will be more challenging because the weather is unpredictable and the tides are less favourable. The works therefore need to be flexible to change depending on the weather and tidal conditions."
To stay informed the community can subscribe for operational SMS updates on the department's website.
Last month, Minister for Environment and Water David Speirs announced the state government plans to deliver up to 250,000 cubic metres of sand from land-based quarries to help replenish the eroding West Beach.
The quarry sand is likely to be delivered from July 2021 and will complement the regular sand movement works from Semaphore to West Beach. It is being delivered as part of the state government's $48.4 million Securing the future of our coastline project.
Visit the Department for Environment and Water's coast website at www.environment.sa.gov.au/coasts to stay informed.