National prize for reef work
The South Australian Government's partner in the construction of new shellfish reefs has won a leading environmental science award.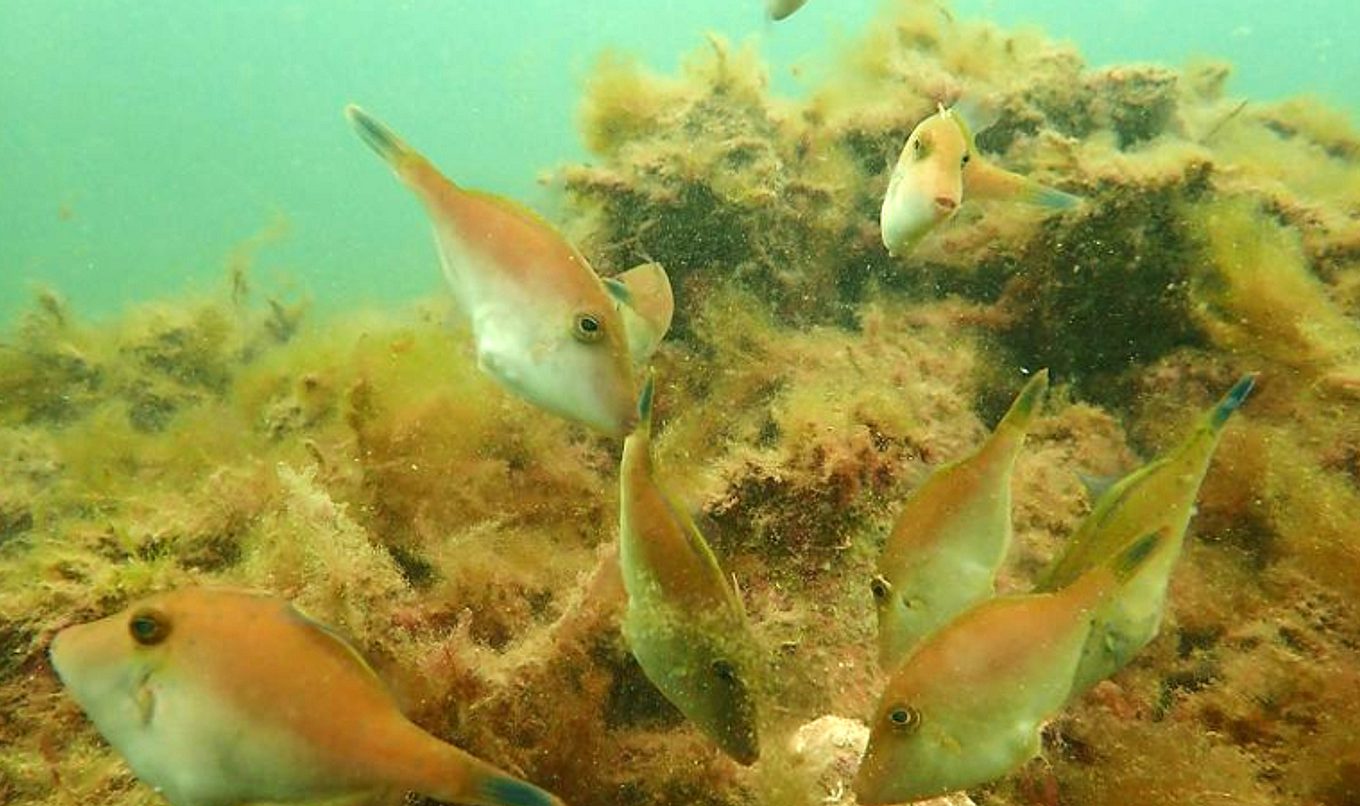 The Nature Conservancy (TNC) and its partners James Cook University, University of Adelaide and University of Tasmania were awarded the Eureka Prize for Applied Environmental Research for the project Rebuilding Australia's Lost Shellfish Reefs.
The Department for Environment and Water has a five-year partnership with TNC in shellfish reef restoration that includes two completed reefs – the 20 hectare, $3.7 million Windara reef, near Ardrossan on the Yorke Peninsula, and the new $1.2 million shellfish reef off the coast of Glenelg.
DEW Executive Director Strategy, Science and Corporate Services, Sandy Carruthers, said the acknowledgement was a major achievement and a recognition of the collaboration involved.
"We congratulate the team on winning the Australian Museum Eureka Prize, which is a prestigious award and a great honour," she said.
"DEW funded, and continues to fund, work by Professor Sean Connell and Dr Dominic Mcafee at the University of Adelaide that was involved in the project.
"Their research helped quantify the loss of shellfish reefs that once existed along our coastline and supported the move to create new reefs to help with marine ecosystem management.
"The awarded research looks set to leave a permanent legacy on marine ecosystem management in Australia."
The Eureka Prize nomination was based on years of research achievement in three key areas:
Quantifying the loss of shellfish reefs, including Heidi Alleway and Professor Connell's ground-breaking paper on the historical distribution of South Australian oyster reefs.
Understanding the ecology and function of existing reefs, including much of Dr Mcafee's work on remnant systems across Australia.
Building support for ongoing restoration success, which Adelaide University continues to work on with funds contributed by DEW.
Shellfish reef habitats were once common along sheltered near-shore areas of the state. Building reefs off Adelaide's metropolitan coast benefits the community, the natural environment and the local economy.
They create new dive tourism and fishing opportunities for everyone. They build healthy near-shore ecosystems that boost fish stocks, improve water quality and increase the resilience of SA's marine environment and coastal communities to climate change.
The Australian Government has recently invested $20 million in TNC's national Reef Builder program.
Up to $4.6 million will be allocated to South Australian projects to support new reefs at Kangaroo Island and the Onkaparinga Council region, with the Glenelg reef also set to expand in size.
More information about work to restore Adelaide's lost shellfish reefs can be found here.