SA partners with Israel on water technology and innovation
South Australia has entered into a new agreement with the Israeli Government to enable the water sectors in both regions to share knowledge on water challenges and jointly develop the water innovations of the future.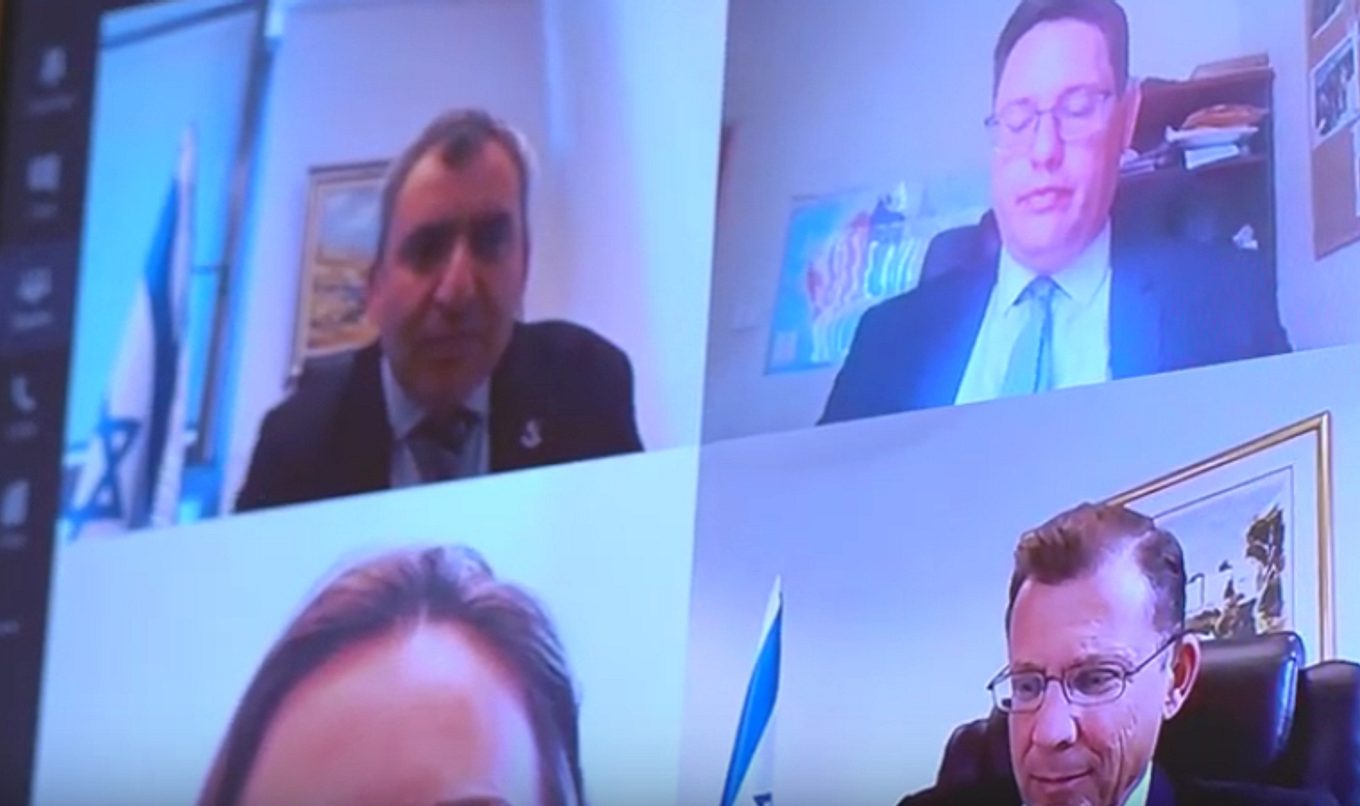 Israeli Minister for Water Resources Mr Ze'ev Elkin joined South Australian Minister for Environment and Water David Speirs in signing a Memorandum of Understanding (MoU) during an online ceremony simultaneously held in Adelaide and Israel last week.
Sharing many common water issues, including an overall dry climate and a need to secure future water supplies for the economy, society and the environment, the MoU provides a platform to bring Israeli and South Australian water businesses, researchers and educators together in areas such as water use efficiency, water management, groundwater, water sensitive urban design and stormwater, desalination, smart systems, and wastewater re-use.
To deliver on the agreement, Israel and South Australia will now commence development of a Cooperative Water Action Plan to define specific collaboration projects for focus over the next few years.
DEW's Manager of International Business, Steve Morton, said the similar dry climate and commitment to water innovation made Israel an obvious partner for South Australia.
"South Australia is a world leader in many aspects of water management. Our state has developed internationally competitive water capabilities over many decades in response to the challenging issues of water availability, water use and water treatment," Steve said.
"Through this partnership on water, both regions now have access to each others' respective water capabilities, including in the areas of stormwater harvesting and managed aquifer recharge, wastewater treatment and re-use, water quality and testing management, water resource optimisation and irrigation efficiency.
"Importantly, this MoU will support the growth of the local water industry by enabling new pathways to the Israeli water market, establishing Adelaide as a gateway for Israeli water businesses to expand into Australia and the Asia-Pacific."
The challenges in water resource management that the State of Israel has had to deal with over the years, as a result of the Mediterranean climate, have positioned it as one of the leading countries in the world in water management.