Prescribed burn program given additional $37 million over five years
South Australia's prescribed burn program has received a $37 million injection over five years as part of the State Government's $97.5 million response to the Keelty Review into last summer's devastating bushfires.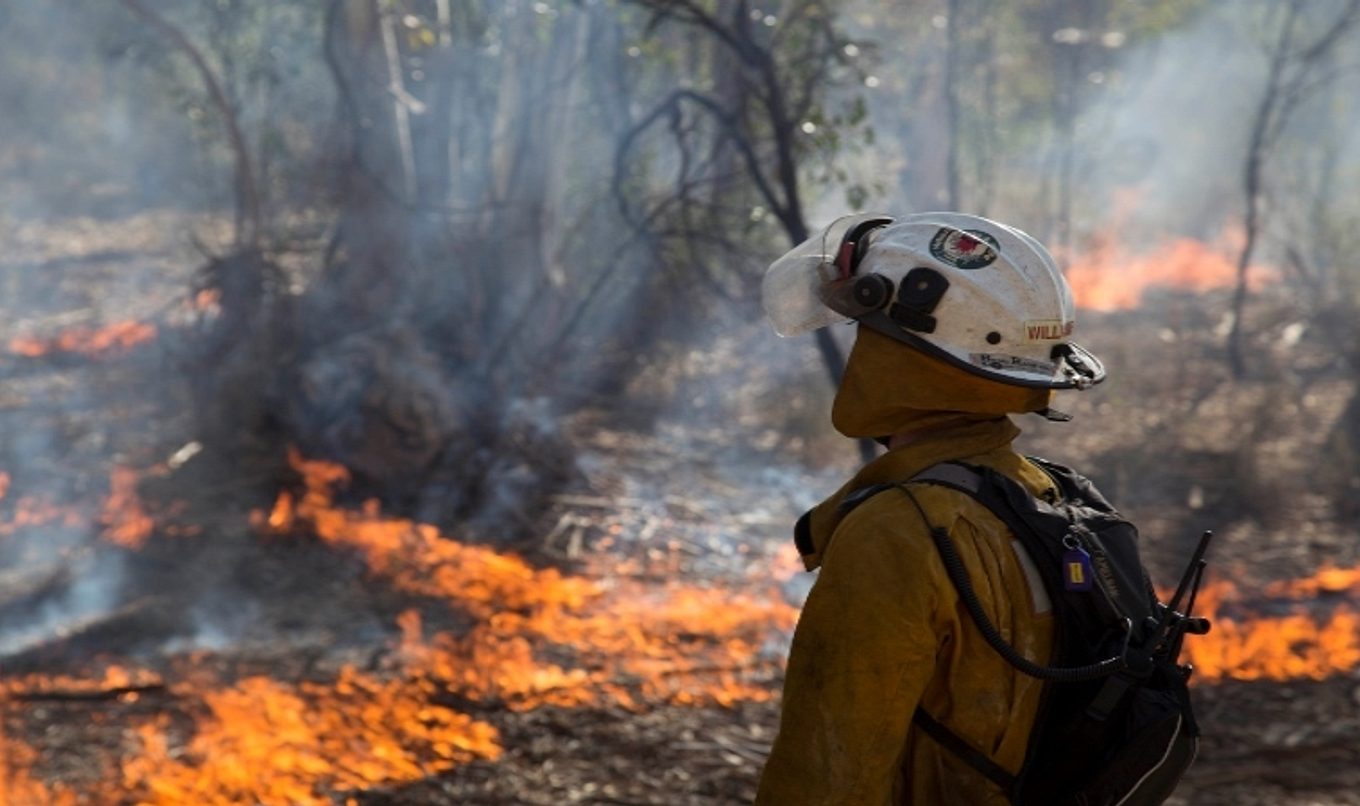 The total $37 million in additional funding includes:
Approximately $17 million to fund salaries and wages for approximately 44 additional staff.
Approximately $13 million for an expanded on-ground works program, including more prescribed burning and an expanded and improved tracks network.
Approximately $5 million for additional appliances to match the increase in staffing, as well as associated facilities for an expanded program on Kangaroo Island.
Approximately $2 million to cover operational costs linked to the number of new staff employed and the scale of works program (e.g. fixed costs including vehicle leasing, maintenance, uniforms, PPE and essential safety equipment).
The $37 million in additional funding will provide for increased burning on public land on Kangaroo Island and in the Mt Lofty Ranges ($24 million), and more burning on private land across the state ($13 million).
Director Fire Management Fiona Gill explained prescribed burning is the planned use of fire to reduce fine fuel hazards, manage native vegetation and protect biodiversity in strategic areas of South Australia's parks, reserves and the broader landscaped.
"Prescribed burns are done strategically to reduce fuel loads across the landscape which helps reduce the intensity and spread of a bushfire, and provide safer access corridors for fire fighters," Fiona said.
"They form an integral part of a an ongoing, rolling three year program of bushfire mitigation that allows flexibility to move burns to another season or year according to the prevailing and localised conditions.
"Reducing fuel hazards is important - it can make bushfires easier to control, help prevent a bushfire spreading to residential areas, and ultimately save lives and property."
Recommendation 5 of the Keelty Review referred to a need to improve hazard reduction on both public and private land and specifically 'provide additional resources to manage fuel in a shorter off fire season'.
"A prescribed burning program consists of four core elements: planning, trained staff, assets and equipment, and on ground works. Each of these components is critical: more prescribed burning cannot be conducted safely or effectively unless all components of the program are resourced," Mr Speirs said.
"This $37 million funding is structured and divided appropriately to ensure all these components are supported."
Fiona said there are 92 planned prescribed burns planned over the spring and autumn seasons targeting areas deemed high risk by NPWSSA, SA Water and the CFS, which will complement the work done by individual property owners to reduce the impact of a bushfire on their land and in their community.
"Prescribed burns use the right kind of fire in the right place, at the right time and applied in the right way, to reduce fuel in an environmentally sensitive way," Fiona said.
"The number of prescribed burns that can be safely and effectively completed in any season is always subject to a window of specific weather conditions and we will never burn unless we can achieve a safe outcome."
The number of prescribed burns DEW can deliver is impacted by the changing climate, the weather, land use, topography and vegetation, proximity and density of people and communities, and available resources.
Prescribed burning can only be safely conducted under specific (prescribed) weather conditions. It is not possible to increase the number of days each year that present suitable weather conditions. In fact, the number is declining, on average, due to the changing climate and more severe seasons.
A full copy of the State Government's comprehensive response can be found online on the SAFECOM website: www.safecom.sa.gov.au