'Junior Rangers' encouraged to connect with nature during pandemic
Parents keen to keep their family busy, productive and connected with nature during the coronavirus pandemic can now access a new Junior Ranger activity from the National Parks and Wildlife Service South Australia.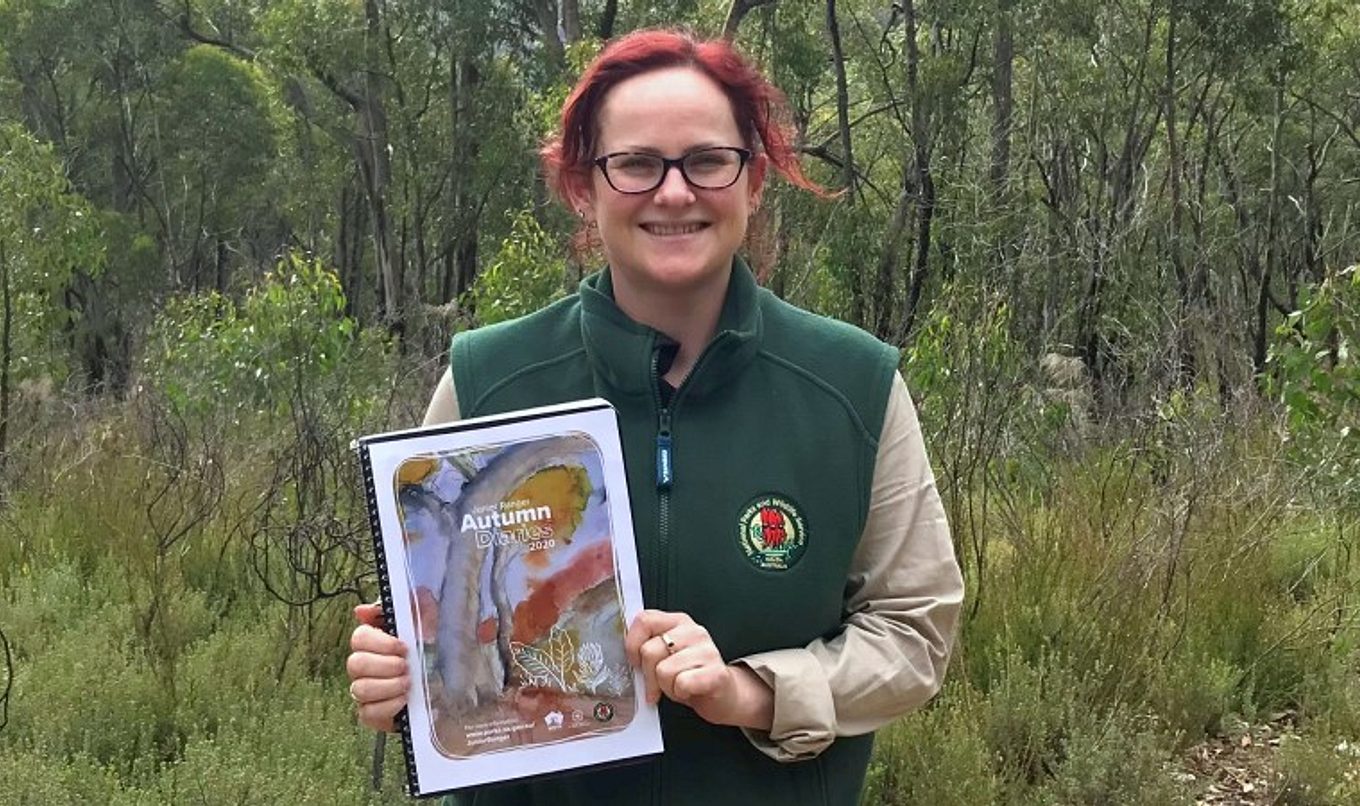 The Junior Rangers 'Autumn Diaries' nature journaling initiative has activities designed for would-be junior rangers aged from around 8 to 14 years old.
National Parks and Wildlife Service Executive Director Mike Williams said it's a great way for kids to learn more about the state's vast array of national parks and reserves and the unique flora and fauna within them.
"While many of our normal activities have been curtailed due to the COVID-19 pandemic, it's still possible for children and families to visit their local park, as long as they remember to practise good hygiene and social distancing," Mr Williams said.
"Getting outside is important for our mental health and wellbeing and the new Autumn Diaries resource is a great way to get children and young people outside to enjoy some fresh air and exercise and to observe and record something unique in their nature journal.
"Nature journaling has long been part of the lives of scientists, naturalists, artists and rangers throughout history.
"There is no right or wrong way of journaling and anyone can do it. All you need is a diary and some pens, pencils and paints. You can record whatever you like and this can be in your local park, your neighbourhood or even in your own backyard.
"Every week, for the next six weeks, the National Parks and Wildlife Service will release a new theme with challenges, along with tips on nature journaling and information about our parks.
"Families and young people can download 'Autumn Diaries' from the parks website. This week there is an introduction to nature journaling, as well as the first week of challenges, which are focused on our coasts and marine parks. But if you don't live close to the beach, there are other easy, alternative ways to nature journal.
"In this time of isolation and social distancing, is a great time for junior park visitors to quietly observe nature more deeply and perhaps see things that they may not have noticed before."
Junior Rangers are being encouraged to send photos of their favourite Autumn Diary journal pages, and pictures or notes that they have made. Email to parks@sa.gov.au, and if on Instagram use #AutumnDiaries2020
There will also be a competition with prizes for the best journal pages from Autumn Diaries. Details will be announced soon at: www.parks.sa.gov.au/JuniorRanger