Temporary Mt Lofty Summit trail closure
The Waterfall Gully to Mt Lofty summit trail will be closed from Second Falls on weekdays for four weeks while restoration work is carried out.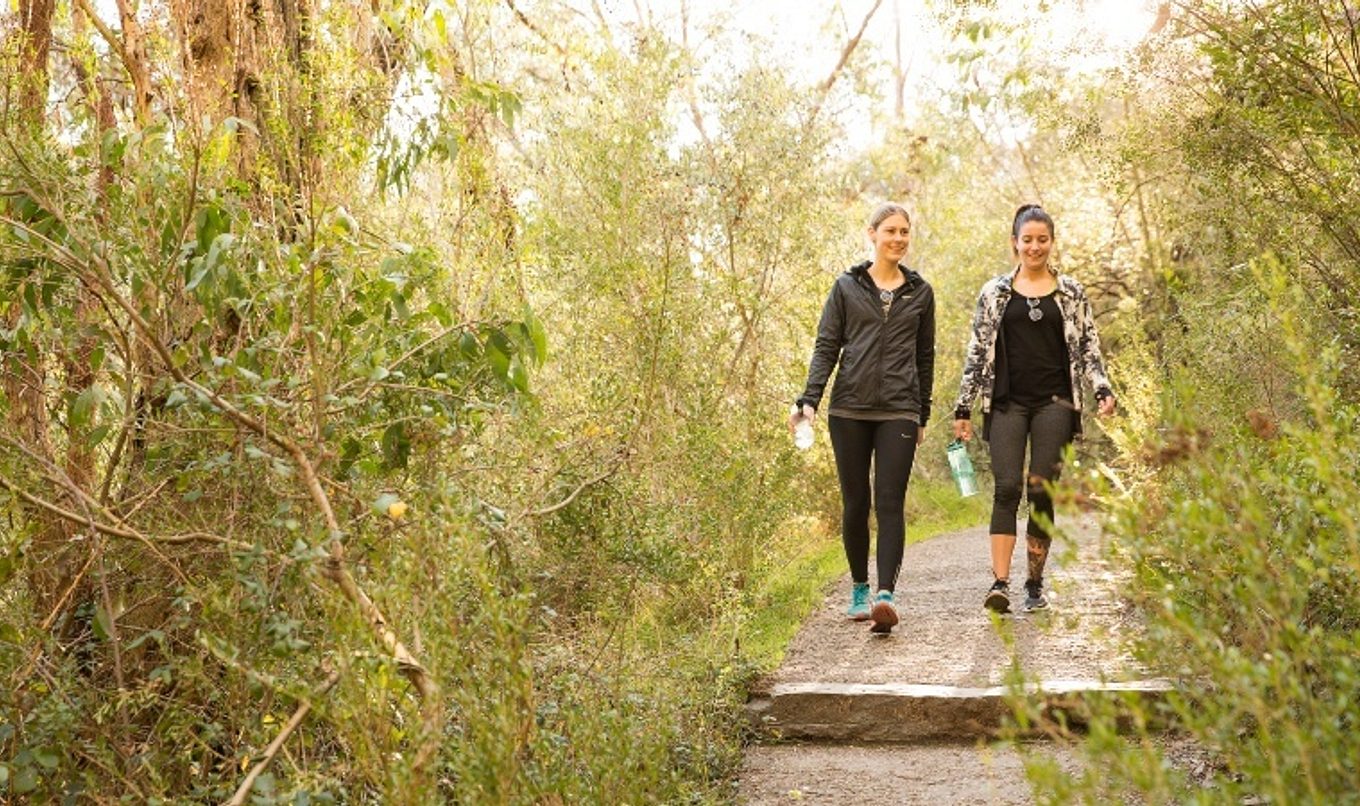 The closure, from 5 to 30 August 2019, is necessary for work to be completed safely in an area where there are no detours available for walkers.
Parks and Wildlife Manager for Adelaide and Mt Lofty Ranges Richard de Groot said the full trail would still be open on weekends.
"During the work to date we have been able to provide weekday detours so there is always access between Waterfall Gully and the summit," he said.
"However, the forthcoming work on a section of trail between Second Falls and the Adventure Hike is in an area where there's no viable or safe diversions.
"Closing the trail from above Second Falls for this period is the best option to allow the work to be undertaken efficiently and safely.
"The timing has been chosen so the closure is not happening during school holidays or other busy times.
"We understand that this trail is a favourite for many walkers, but we ask that they observe the closure for their own safety and that of the workers."
During this period people will still be able to get to Second Falls from the Waterfall Gully car park.
"While walkers will not be able to walk the full trail on weekdays, people can still visit the café at Waterfall Gully and the restaurant at Mt Lofty summit, where tourist activity will be unaffected," Mr de Groot said.
"This is a great time of year to see the waterfalls so if you have guests visiting you can still take them there.
"During this period hikers might like to try the walk between Cleland Wildlife Park and the Mt Lofty summit, and Morialta Conservation Park also has a number of challenging hikes."
Operating hours at the Summit Restaurant and Café may be reduced during the works. Check details here.
People who hike to or from Cleland Wildlife Park in August might also want to visit a free SALA exhibition in the café there. Called Engage, Learn and Conserve, it explores the connection between understanding and valuing nature, environmentalism and conservation, and showcases the work of four local artists.
The Waterfall Gully trail has been undergoing significant repair and upgrade work since early 2018 after it was extensively damaged by flooding and landslides during storms in late 2016.
The $5.4 million project will ensure the trail can better withstand any future storms. It is the state's most popular hiking trail and attracts around 600,000 people each year.
Information about bushwalking in National Parks SA's parks is available here.