Water lowering benefits Lower Lakes birds
A controlled lowering of water levels in the Lower Lakes and the wetlands between Wellington and Blanchetown has lured thousands of migratory birds to the area to feast on bugs in the exposed mudflats.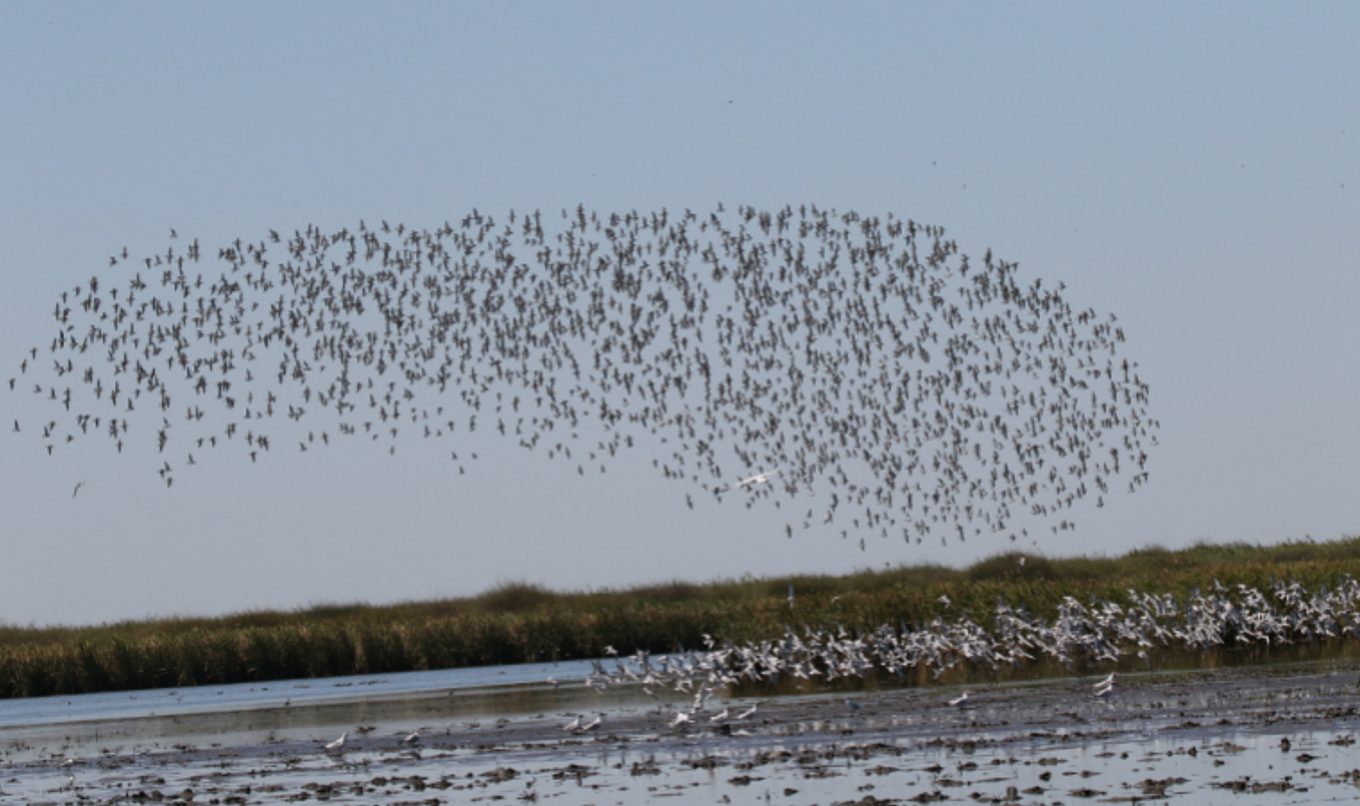 Department for Environment and Water (DEW) spokesperson Adrienne Rumbelow said bird watchers have recorded migratory birds such as curlew sandpipers, stilts and the rare white-rumped sandpiper just outside Tolderol Game Reserve on the edge of Lake Alexandrina.
"The mudflats provide a good feed for these migratory birds before the long flight to their northern-hemisphere breeding grounds," Ms Rumbelow said.
Ms Rumbelow added that it is still early days and the department will continue to monitor waterbirds, vegetation, fish and frogs in the area, but the increase in bird numbers is already a promising sign that environmental water is helping the area recover.
"We are looking forward to additional flows in winter and spring which will see water levels increase, providing breeding cues for many species of threatened fish and frogs," Ms Rumbelow said.
"Native plants and animals along the River Murray are adapted to the river's natural and seasonal change in water levels and flows, so it's important to provide the right cues to encourage spawning and recruitment."
DEW is working with the Commonwealth Environmental Water Holder and the Murray-Darling Basin Authority to deliver the project.